Billhop is a payment platform that allows businesses and individuals to pay their invoices using any credit card, regardless of whether the supplier accepts card payments.
Paying a bill by credit card is one of the most viable payment options for businesses that are looking for a cost-efficient liquidity solution, however, the vast majority of suppliers within the B2B value chain don't accept credit card payments due to the processing fees and administration involved.
Our platform connects the card infrastructure with the banking payout infrastructure, which means businesses can pay their suppliers by credit card instantaneously, without needing to onboard the end beneficiary.
With most credit card issuers offering an interest-free payment period exceeding 30 days, our customers are able to extend their payment terms without straining supplier relationships. This helps ensure a more efficient distribution of a business' cash flow, while offering the added benefit of taking advantage of early-pay discounts from suppliers and rewards programs connected to a user's credit card.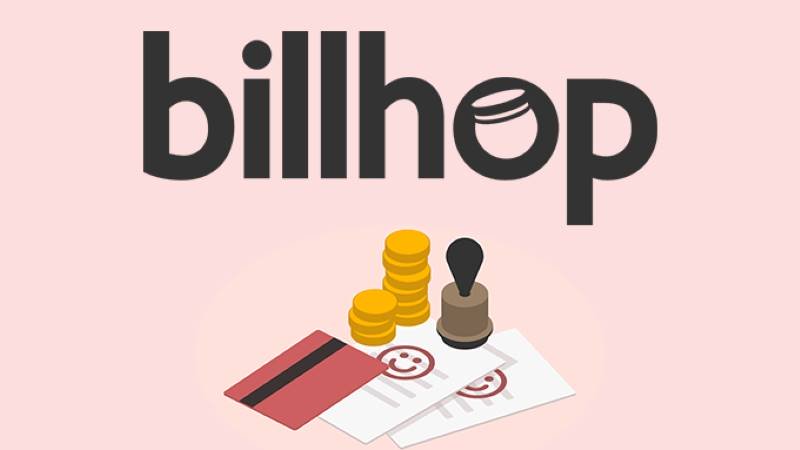 How did you come up with the idea for the company?

Billhop was founded in 2013. Prior to Billhop, Erik – who has a background in engineering and software development – was a CTO trainee at Telenor, where he worked on WyWallet, an e-wallet project that Telenor and other telecom companies in the Nordics had put in place.
Ingemar and I have known each other for a very long time, having both come from finance and supply chain backgrounds. Through our respective jobs we often came across cash flow problems within the supply chain and, in particular, how SMEs were struggling with liquidity issues.
Collectively, we started looking into why SMEs were finding it difficult to pay suppliers with credit cards, and we quickly realised that card acceptance within the B2B space was less than 20% worldwide. So we created Billhop to solve this low card acceptance issue by providing businesses with the opportunity to use their credit card to close typical payment cycle gaps.
Today, our new take on working capital financing is now being utilised by more than 50,000 European businesses, including a growing number of Fortune 500 companies.


How has the company evolved during the pandemic?

Our service has become particularly relevant in the wake of the pandemic, with many companies currently experiencing shrinking liquidity margins.
Despite a dramatic reduction in overall business activity for many companies across the world, we have seen a significant increase in organic growth in markets that have been particularly affected by COVID-19. For our corporate customer segment, transaction volumes increased by over 700% between March-May 2020 compared to the same period the previous year, while the total transactions processed via Billhop, across all of our customer segments, exceeded €270M in 2020.
Over the past six months, we have also doubled our team – from 11 employees to 22 – and we're confident that our company and customer base will continue to grow exponentially throughout 2021.

What can we hope to see from Billhop in the future?

Having just closed a €4M investment round led by British VC firm Element Ventures, we hope to use the funding for further product development and to strengthen our sales, marketing and customer support functions. This will be vital in order to meet the growing demand for working capital financing solutions – a demand that has only been accelerated by the pandemic – and to further consolidate our footprint across Europe.
We are also looking into a couple of new product features that will be launched this year. That said, our core mission will always remain the same which is to provide a cost and process efficient solution for SMEs and corporates to improve their cash flow position.