I founded Showhere mid-pandemic. It is a presentation platform that enables real estate businesses to manage and deliver compelling sales presentations in order to help them sell and lease space. Our current clients include Stanhope, British Land, Great Portland Estates and Argent Related.
The presentations work offline so you can present content from anywhere (internet or not) and allows you to weave in interactive elements to tell better stories without the bother of buffering or download speeds. You can also update all presentation content centrally when things change or spaces are leased, so all the agents and client team are up to date. But what is really powerful is the platform that sits behind it, which allows companies to manage their users, follow up with potential customers with bespoke PDFs, and receive data analytics on who is viewing that material – which helps them to secure sales.
I see Showhere as fixing inefficiencies in a sector that hasn't yet fully adapted to being digital-first. Having hundreds of linear presentations with different versions in circulation without a consistent story is not only unproductive, it undermines the sales process.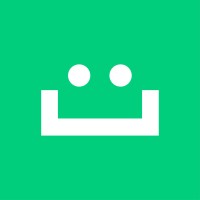 How did you come up with the idea for the company?

I've had 20 years of experience in helping the industry sell and lease real estate. As well as Showhere, I also run a branding and design consultancy, dn&co. For many years we have as a studio created impactful bespoke interactive presentations.
With Showhere, we have developed an underlying software platform that allows real estate companies to reach the next level in offering great content that helps them to secure deals.


How has the pandemic changed the role of technology in real estate?

The pandemic has accelerated the adoption of technology in real estate and how people engage — you can really see it on LinkedIn. This is particularly important for bringing places to life when people can't be there in person. On video calls, it's so easy for people to switch off their cameras and get distracted, so it's never been more important to keep people engaged in a sales situation. We help with that.

What can we hope to see from Showhere in the future?

We have recently completed an intense period of user research. This has led to a number of new features for the platform including a data analytics dashboard, which will launch in Q4 this year. I'm also looking forward to expanding into America, where I spent much of my childhood. It's the spiritual home of great sales people and an exciting market for us.