JUMP into DESIGN is a revolutionary 3D online software that allows interior designers to easily create, share and customise hyper-realistic designs of their clients' space in record time and with objects from real brands.
The software is very easy to use and requires no training, so, for the first time, users are able to create an unlimited number of beautiful live images of their clients' space within minutes, share them on any device and then make changes in a few clicks to reflect their clients' suggestions.
All without the need of an expensive graphic design computer, a host of expensive design packages and a specialist device for viewing the designs.
Thanks to JUMP into DESIGN, customers get to really experience and understand what their new space will look like, sign off projects much faster and save money. Designers can make changes in real-time and therefore generate more revenue because they now have time to work on more projects simultaneously. Retailers can showcase their products within the designs for faster, easier sales.
No more time-consuming, frustrating and expensive design software that fails to engage clients and delay projects. With JUMP into DESIGN's patented rendering, we aim to make it affordable for everyone to build, remodel or decorate their living or working space through the magic of technology.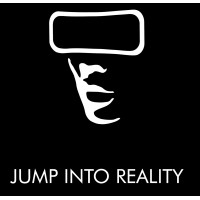 How did you come up with the idea for the company?

Seven years ago, I refurbished my flat in Madrid. When my new living room was still a building site, the architect-interior designer told me that I had one week to decide where I would put bookshelves, sofas and furniture as we had to order the lighting. I had no idea! The only tool I had had was the initial 2D AutoCAD floor plan (which had been changed several times since) and a huge pile of catalogues. Of course, it took us a long time to make decisions and we made several mistakes.
Around the same time, I tried a VR headset and a new world of possibilities opened up to me. A couple of years later I met Gustavo, my co-founder and CTO of the company, who had left his previous job as a lead engineer for software projects to focus solely on VR applications for real estate clients. We immediately hit it off and decided to work together on a product that would bring the benefit of VR to the largest number of people. Interior design was our first obvious choice, so Jump into Reality was born.


How has the company evolved during the pandemic?

In early March 2020, when the situation started to deteriorate, we decided to start working remotely even before the lockdown was officially declared in Spain (our team is based there). Within days, Gustavo was able to set up a secure and reliable cloud infrastructure to allow everyone to work from home. This solution has allowed us to keep up the pace of our product development and testing.
As Covid was inexorably spreading around the world, we also realised that we had to quickly rearrange our priorities and focus on saving resources as much as possible, while continuing to develop our product, which had been due for launch by the end of the summer. We were able to cut our cash burn by 50% within the first two weeks and worked as hard as ever to preserve the company. It turned out to be the best decision.
We succeeded in keeping all our team members on board, getting our first equity investors and new government funding, beta-testing our product and then setting up our UK company, while preparing our crowdfunding round and doubling the team. The last 12 months have been a long ride but we have been incredibly fortunate to stay healthy!
Over the same period, we have all learned how important it is to have a comfortable, healthy, functional and cosy living and working space. We have also gotten more used to using digital means to communicate, work, socialize and shop while keeping safe social distancing. This means that our product, JUMP into DESIGN®, is even more compelling now. As a user-friendly digital tool that enables people to work remotely and share projects online, it delivers the opportunity to many more people to make the most of their indoor space, however big or small, however fancy or plain.

What can we hope to see from JUMP into DESIGN in the future?

JUMP into DESIGN® is our first SaaS product aimed at disrupting the global interior design tech space.
We have an ambitious vision to lead the way in the VR and AR space, introducing more game-changing tools as the technologies mature. Our proprietary technology allows us to serve high-quality content over an internet connection to any device. The applications of this tech are almost unlimited. We constantly push the boundaries of what is possible. So, watch out for our next JUMP into …..