Cheek

d reimagines online dating with a
 dating app that 
removes the "missed" from "missed connections
."

 
After setting up your profile and desired filters, 

Cheek

d will then send you notifications when a potential match is nearby.
And because 

Cheek

d uses Bluetooth, it doesn't require an internet connection to function so connections can be made on the subway, a plane… anywhere— You'll get a 
notification if someone who meets your criteria is within 30 feet of you. If you're near a potential spark, 

Cheek

d makes sure you know about it. It's like online dating which starts in the real world.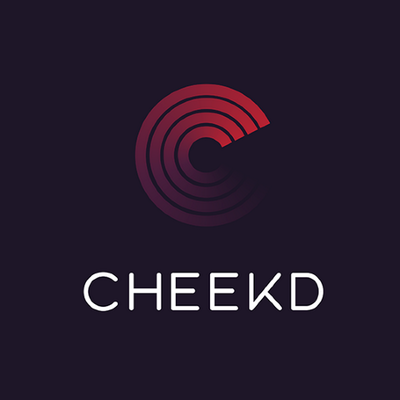 How did you come up with the idea for the company?
In February of 2008, I was out to dinner with an architectural colleague. He'd spotted an attractive woman at a nearby table and scribbled, "Want to have dinner?" on the back of his business card and slipped it to her as we were leaving the restaurant.
He left with a date. I left with an idea. After over two years of brainstorming how to remove the "business" out of the business card, I launched Cheekd– a deck of ice-breaking dating cards with a unique code that lead the recipient to the privacy protected online dating profile of the mysterious stranger who slipped them the card where the two could start communicating online. It was like online dating but backwards.
We've since pivoted Cheekd into a hyper-speed app that gives singles the ability to never miss a real-life potential "love connection."
What can we hope to see from

Cheek

d in the future?
As far as the current platform of our app— a Bluetooth dating app that is meant to help singles connect in real space and time– within a 30 foot radius in bars, cafes, at the gym, etc… Now during this time of social distancing, the beauty of our app has become obsolete… hence the need to evolve. 
My plan is to expand and create a spin off. 
A New Yorker of 25 years, I recently relocated to my home state of Kentucky and am working on a new app idea inspired by my own struggles trying to network, meet and date new people in a new city during an extremely unsocial time of purposefully distancing. My solution will allow users to have a more organic, yet virtual way, of making connections for anything from business, networking, fitness, friendship, hobbies or anything with anyone all over the world!