HBHM – which stands for Healthy Body Healthy Mind – is the UK's first carbon neutral online CBD company – a company that focuses on the wellbeing of our customers AND the wellbeing of our planet.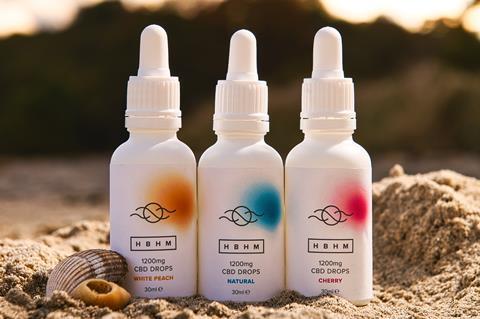 How did you come up with the idea for HBHM?

I first tried CBD while travelling in America in 2018. I was travelling a lot and was struggling to sleep. I found I was able to relax and sleep much better taking CBD oil.
When I returned to the UK it was difficult to find CBD oil and what was available was very difficult to understand what you were getting. I wanted a trustworthy supply of CBD isolate that had the amount of CBD in it that was stated on the label and did not contain THC.
I also wanted something that didn't taste of hedge trimmings. So I decided that we could do this ourselves. I think it is imperative that consumers know exactly what they are putting in their bodies.
Each batch of our CBD isolate oil has a code on the bottle that links to a test certificate on our website. This third party test shows exactly what is in the product.


What did you learn at BrewDog that you'll carry forward into HBHM?

If you can't find what you want make it yourself, as there are probably lots of other people looking for the same thing. And also the importance of flavour. Things don't have to taste bad to be good for you!

What can we hope to see from HBHM in the future?

HBHM is also carbon neutral, meaning that we focus heavily on working with great partners for sourcing our ingredients and packaging. We will make sure that any carbon emissions that are generated during the whole supply chain of the product, from seed to the bottle you receive at your door is fully offset with new tree plantings in our own forest in Stirlingshire. We think that is very important.