Ember is a TaxTech startup on a mission to make tax simple for business owners. The automated platform allows businesses and sole traders to automate their financial administration and gives them unlimited access to tax experts at a fraction of the cost of traditional accountants, giving them back time, money and headspace to get on with what they do best – building their business.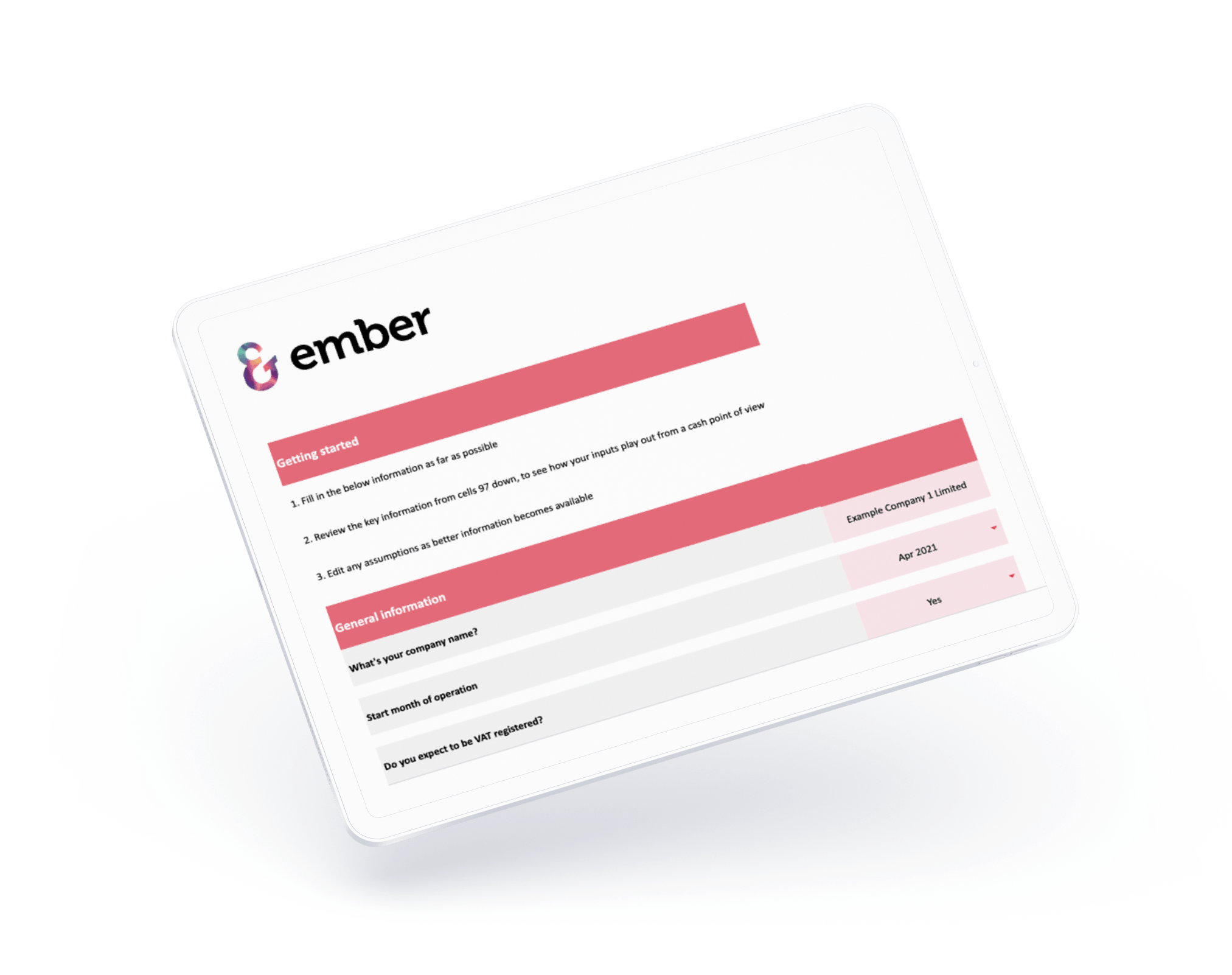 How did you come up with the idea for the company?

Back in 2018, I had just set up my first business; a software consultancy designed to help great businesses build great products and I was immediately struck by the sheer amount of compliance and administration. As a new business owner I had to take care of; tax, payroll, invoicing, expenses, reporting… the list goes on. But after a year of turmoil, it started to become painfully obvious how this could be made so much easier for people like myself.
After doing a bit of digging and discovering the earth-shaking regulatory shifts of Open Banking and Making Tax Digital, along with the recognition that Machine Learning was the technological breakthrough that could tie the two together, it was clear that for the first time it had finally become possible to solve this problem. Both for myself and for the millions of other business owners out there struggling with the same problem.
By the end of that year, I'd left the consultancy, moved into a shared office space and met my co-founder Dan. Dan at the time was running a different finance software company and despite growing the business in the UK – he too had become increasingly frustrated with the status quo. When we started discussing the future of finance, it was immediately clear that this was a big problem to solve. – and that's how Ember was born.


How has the company evolved during the pandemic?

Ember itself was actually launched during the height of the pandemic in April 2020 – so from that perspective, we've only ever really known a post-pandemic market! We were naturally a bit apprehensive about launching at a time when the world was turning on its head, but we felt a strong duty to do so and provide as much help and support for business owners during that really tough period as we possibly could.
In terms of how we've evolved, I'd say we've become more customer-centric as a result. Accounting & tax have always been difficult, anxiety-inducing concepts for business owners and providing a level of support was always a key element of Ember but I think that's something we've really leaned into and something that as a result, has been really well received by our users.

What can we hope to see from Ember in the future?

We believe business & entrepreneurship is the ultimate vehicle for innovation and something that we must encourage if we're going to solve some of the bigger challenges in the world today. But the process of actually starting, running and growing a business is an intimidating & anxiety-inducing one that is packed full of red tape and compliance headaches.
We've already made great strides towards fixing the problem of accounting and tax for the over 500 business owners and this week we've expanded the platform for the UK's 3.2 million sole traders too. The vision is to be the go-to for any budding entrepreneurs as the first step in setting up a business.