PACK'D exists to make super nutrition simple and empower people to live a healthier and more sustainable life. We started out with nutrition focused Smoothie Kits – a precisely portioned mix of fruit and veg each with a bespoke superfood blend to deliver a targeted nutritional benefit.
We then expanded into frozen fruit where we source the very best produce so people can enjoy the best quality fruit for blending, baking, breakfast and wherever else they need it.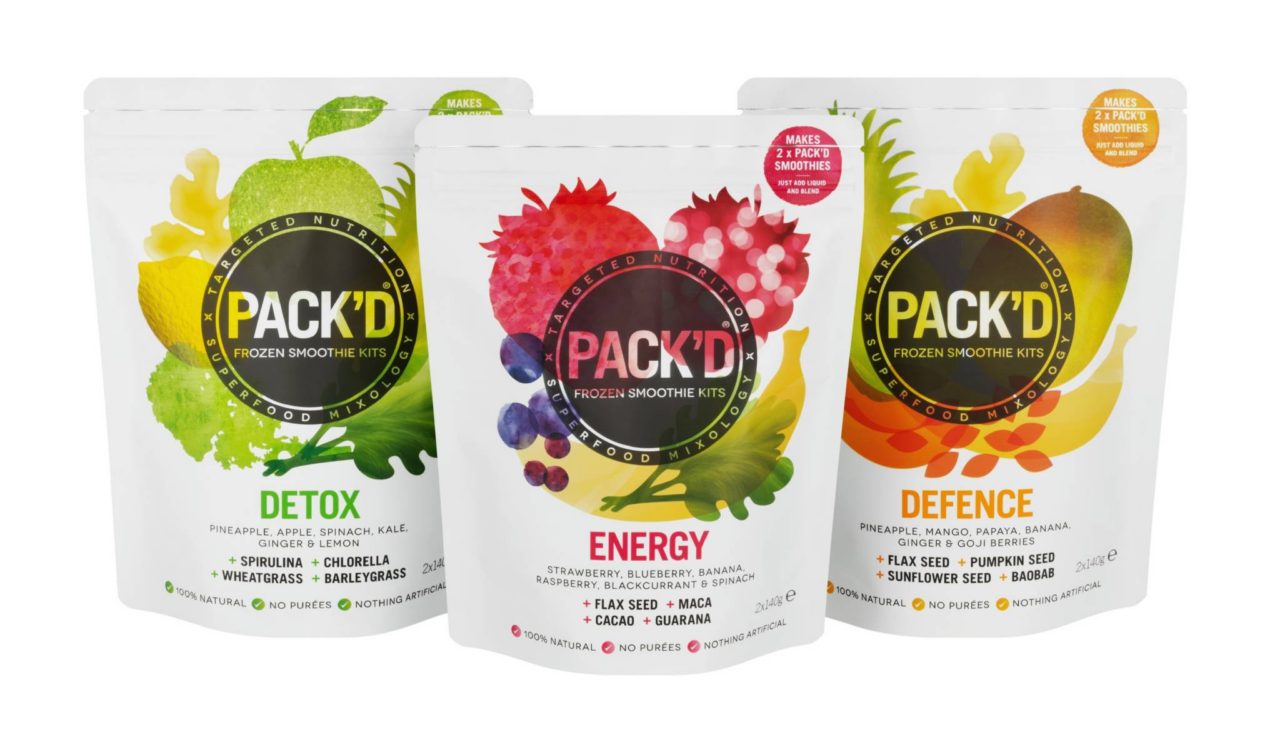 How did you come up with the idea for the company?

We saw that there was nothing on the market for people wanting to make their own smoothies quickly and easily at home and set out to make the ultimate smoothies for a range of nutritional benefits.


How has the company evolved during the pandemic?

We had always been planning to set up an online store so we could have a closer relationship with our customers but the pandemic gave us the kick up the arse to get it done.

What can we hope to see from PACK'D in the future?

More of the same innovation around smoothies and nutrition and quality produce. We have a couple of new products targeted on Immunity Support that taste tremendous and are launching soon.