DigiDoe is a next-generation multi-currency payments system which uses cutting edge biometrics-based technology to enable secure payments, while eliminating the need for a mobile phone or card to be present, and which also significantly reduces fraud, cuts fees and costs for merchants and speeds up transactions.
We are the first company in the UK to offer customers the ability to pay, securely, without the need the presence of a phone or card – all they need is their face. The payments system the world uses today is stuck in the dark ages and is simply not fit for purpose, with ridiculously high transaction fees and hackers trying to get hold of your cash every step of the way – and in many cases succeeding. DigiDoe is changing all that.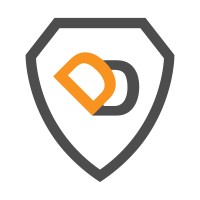 How did you have the idea to start the company?

We founded DigiDoe because we are determined to build the payments system of tomorrow, using the very latest biometrics-based technology, so that the world can start using a safer, more secure, lower cost system today. My co-founders and I come from different backgrounds, in finance, tech and law and we saw the need for a disrupter in this space.
The finance sector has been disrupted at the front end – think of Monzo, Revolut, Starling and others, but we are tackling a different problem, at the back end which hasn't been disrupted for 50 years! The main advantages of DigiDoe's solution are that we can eliminate existing types of fraud in remote payments, we can complete tens of thousands more transactions per second than current credit card providers, and the cost of those transactions is 10 times cheaper than competitors.

Where does the name come from?

The Digi part – that's obvious – we're a digital payments system. Dough is a slang word for money. Put them together and we decided on DigiDoe because it illustrates exactly what we are creating – a digital payments system which modernises the way we use money.


How challenging was your first funding round?

It was exceedingly challenging for all sorts of reasons. It was the first time I'd tried to raise institutional funds for a fintech startup and not only that but we were aiming for a million pounds straight off. It was a slog but we got there and closed the round early because of the demand from customers.
It was a pre-seed round and we raised just over £850k in the first tranche at the turn of the year, and we took that total up to around £1m at the end of January. Our lead investor is Joint Journey, along with PLF, the seed fund managed by Flashpoint Venture Capital and I2BF Global Ventures Ltd. We also have several individual investors on board, and more getting in touch every week.
I think that one of my mentors was absolutely on the money when they said that the first external fundraise is one of the most stressful times in your life. It was made even more fun, and challenging, because as we were closing the round I was also giving birth to my daughter. So, you could say that December 2021 was about giving birth to two offspring – a daughter and a fintech at the same time. I hope they both grow up to change the world.

What do you have planned for your first year of launch?

We are currently focusing on payment processing companies that work with point-of-sale, fintech applications, neo-banks, second-tier banks and gaming platforms. The initial funding gives us a 12-month runway to make key hires and enhance our MVP, and our 7D+ user authentication technology.
We are currently targeting the UK market but we are thrilled to have been accepted onto the prestigious Mayor's International scale-up programme, which is backed by the Mayor of London and will give us the key to expand further afield. We plan to move into the European Union and the US over the next 24 months.