We founded Vira Health in 2020. Our vision is a world where the products and services available for women to manage and treat their health are based on robust evidence and cutting-edge science and technology. It is our mission to make personalised, high-quality menopause care the norm.
Last year, we launched Stella – an app that supports women through menopause with personalised treatment programmes backed by the best available science and support from trained experts. A recent study of women using the Stella app showed that 75% of women experienced a decrease in the severity and or frequency of their symptoms and even more (80%) said they felt better!
Every woman using Stella gets a personalised treatment plan based on her specific symptoms. For example, if she is experiencing sleep issues and urinary incontinence, her Stella plan would combine sleep scheduling and cognitive behavioural therapy with pelvic floor exercises and other guidance related to lifestyle and behaviour.
In addition to the treatment plans, the Stella platform also includes access to exclusive content, such as articles, recipes and weekly live events. Later this year, users will also be able to access additional treatments such as telemedicine (i.e access to a gynaecologist) and online prescriptions.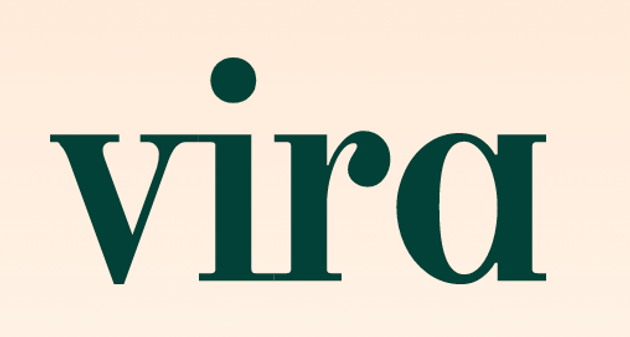 How did you come up with the idea for the company?

Menopause is one of many areas of women's health that has historically been overlooked, and the current care model is broken. Less than 10% of women in the UK say that they're happy with the current care they receive, and 90% of women say they want non-invasive/medical solutions.
It is a particularly pervasive issue in the workplace. Supporting women going through menopause is one of the most urgent issues to be addressed if we hope to address the gender disparity on boards and senior management teams. The average age of menopause is 51 and the average age of a new CEO is also about 51. In the UK, menopause is responsible for about 14 million lost working days and 1 million premature career exits.
We first met in 2019 and for different – and complementary – reasons, identified the critical need for better menopause care. While Andrea's interest was driven by the dearth of senior women she had seen in 10+ years as a management consultant, Rebecca's training as a chronic disease epidemiologist had led her to the importance of lifestyle and behaviour change in long-term health for women. Menopause is this critical time point in a woman's life where you can really affect her trajectory – whether that's staying in work for as long as she wants to or setting herself up for a healthy life in her 60s, 70s, and 80s.
Stella is the first product from Vira that fills this gap in menopause care. Vira Health has big plans to support women as they age – across a range of needs.


How has the company evolved during the pandemic?

Vira Health is a pandemic company. We started speaking to investors in March 2020. There was a lot going on in the world – and it was daunting. We will never know what the alternative could have been but taking stock now – there probably are some positives.
First, the world is more comfortable with digital delivery of health services. Second, there was a real acknowledgement of the differentiated experience of the pandemic in men and women and the importance of mental and physical health. And more practically, from a fundraising perspective, we could speak to any investor around the world from the comfort of our kitchens. We probably saved countless hours in transit and were able to speak to a load more funds, ultimately finding a better match.

What can we hope to see from Vira Health in the future?

Improving menopause care is a major undertaking with tremendous long term benefits for a woman's healthy life expectancy. Our big focus for 2022 is on completing the care pathway. Stella launched with a focus on lifestyle and behaviour change, which is fundamental to high-quality menopause care. This year we will be building in specialist care via telemedicine and only provision of HRT and other products.
We are also focused on building out our dataset in conjunction with academic and clinical partners to ensure that Stella users are contributing to the greater understanding of women's health – especially at menopause.