PERKS is building the operating system for people and culture support of the future for different types of organizations like for-profit companies, gig companies and universities. PERKS was founded in January 2020 by seasoned technology entrepreneurs, industry veterans, and renowned technologists. PERKS' mission is to provide an easy, customizable solution for organizations to cultivate great culture and employee recognition, regardless of size, location, or budget.
The PERKS platform consists of the following 4 pillars:
One: Culture & support Report Card – We have developed, in partnership with renowned behavioral scientists, HR researchers and data scientists, a proprietary system to measure scientifically an organizations culture and support system. We conduct interviews and pulse surveys with leadership, HR admin and every person on the team to get an understanding of how the different parties view the current support system.
We then calculate scores for the different components like productivity, performance, motivation, etc. Once these scores are established they fold into the overall scoring calculation which then becomes the organizations' Culture & Support Index KPI. We then make recommendations of how PERKS should be strategically implemented based on the results we identify. Each organization receives a quarterly report card where they can track their overall improvements by implementing PERKS. We also offer a reporting and analytics dashboard for real-time insights.
Two: PERKS Marketplace – We created the PERKS Marketplace to bring all areas of what a big tech campus offers into a beautiful discovery marketplace. We have over 1500+ curated quality vendor partners offering their products and services in over 80+ countries. You can browse it here: https://www.getperks.io/perks
We cover the following categories:
Health & Wellness (products and services around mental resilience)
Food & Beverage (digital cafeteria/kitchen)
Fitness (a variety of sport and fitness options)
Work (from the desk, to office supplies to software we cover everything)
Family (child and pet care solutions)
Experiences (team building, retreats etc.)
Personal Development (training programs, certifications, etc.)
Charity (donations, volunteering)
Travel (coming soon), (hotels, rental cars, flights, flex living, mobility solutions)
Three: Gamified Rewards Integrations (Slack, Jira, Hubspot, Zendesk, Trello) rewarding directly in people's common software workflows
Four: PERKS Concierge AI Chatbot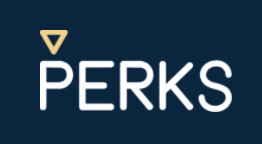 How did you come up with the idea for the company?

With the transition to a new era of distributed workforces and the rise of being able to work/study from anywhere the market has a massive need for a new type of support platform to translate culture and support wherever an organization's people are located. Our system was designed to be inclusive by nature, allowing an organization to empower its people to choose the right tools to be productive, perform their best and be motivated and happy.


How has the company evolved during the pandemic?

Fortunately, PERKS has been remote from the start so we didn't experience any disruption during the pandemic. However, we have been in discussion with several organization's that are looking to adapt because the modern workplace is arriving faster due to COVID-19.

What can we hope to see from PERKS in the future?

PERKS is going to be THE operating system platform for people and culture support, across a variety of organizations and verticals. We have several partnership announcements with big players coming later this summer, and we foresee these to continue as organizations realize their employees require more than a paycheck.