Few companies have the privilege to help enrich people's lives on a daily basis. At Brain in Hand, we have that opportunity. Working with inspirational health and social care teams, we are redefining the way support services are delivered.
Managing anxiety or coping with the difficulties that a neurological difference can bring can prevent people from getting the most out of life. We help people manage life's bumps in the road, the unexpected and unfamiliar, on their terms.
Brain in Hand is a support system designed to ease the burden on services and, most importantly, deliver significant improvements in quality of life for users. Our system combines human support with technology to prevent problems escalating, to help people live more independently, and to instil confidence, empowering users to achieve their goals.
For years, we have been helping health and social care services, education settings, and more to drive towards digital methods of providing support, reaching more people within existing resources and improving outcomes.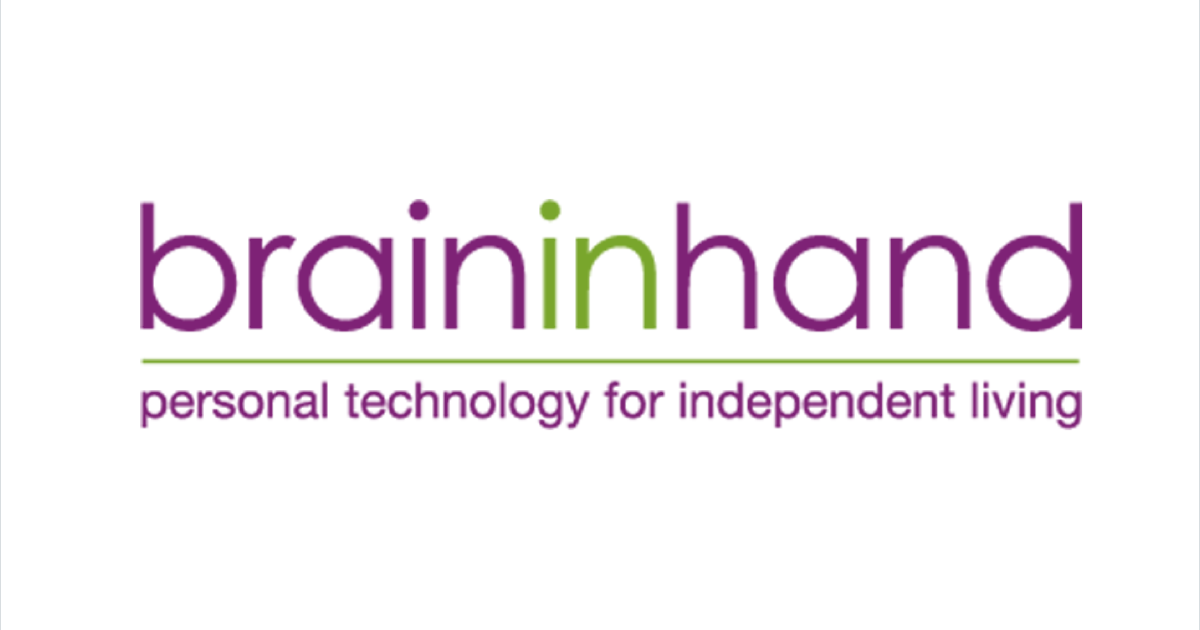 What do you think makes Brain in Hand unique?

Our system is a combination of practical human support and digital self-management tools that lets people decide for themselves what support they need.
Brain in Hand users receive specialist one-to-one support to identify goals, recognise strengths, and develop solutions to overcome challenges, as well as guidance to get the most out of the system based on their unique needs.
Following this, they have access to a fully integrated system that enables them to choose how they wish to receive assistance. This could be accessing their own strategies embedded in the software, virtual messaging, or in the moment human support from Brain in Hand or someone in their community – and everything is accessible from their phone whenever they need it.
This is a revolutionary approach compared to how support has historically been provided. We want to show that giving people digital tools to support themselves can result in better health outcomes for people, and that it can be cost-effective for services. To that end, we are actively engaged in clinical and academic research projects to evaluate the effectiveness of our support system.
Some of these are the first of their kind, providing strong evidence that we think is industry-leading in digital support. For example, a recent study funded by SBRI Healthcare (the Small Business Research Initiative, an Accelerated Access Collaborative initiative in partnership with the Academic Health Science Networks) has proved that Brain in Hand can help people achieve statistically significant improvements on quality of life and anxiety, as well as reductions in self-injurious behaviour.
Finally, we are extremely lucky that we have the opportunity to work closely with our user base to ensure that we truly serve their needs, rather than assuming we know what they need. We have a fantastic panel of users, coordinated by a user experience specialist with a wealth of experience advocating for autistic people in a range of settings. This work to co-produce Brain in Hand with those who can benefit from it is invaluable.


How has the company evolved over the last couple of years?

We continue to go from strength to strength – for several years, we have been approved for funding from the UK's student finance bodies via Disabled Students Allowance, and our student user base continues to grow year on year. Meanwhile, we are expanding into more and more health and social care settings; Brain in Hand is now commissioned by over 30% of England's local authorities.
In the last few years, we have been delighted to receive multiple funding awards to help us improve our product, embed Brain in Hand deeper into care pathways, and reach more people. We are one of a handful of companies to have received three awards from SBRI Healthcare – this and the NHS Innovation Accelerator are helping us demonstrate that we can have a real positive impact in healthcare.
In addition to support from SBRI Healthcare, we are beneficiaries of a £1m Innovate UK grant. Awarded as part of their Combined Investor Partnership, we were able to access the grant once we had raised funds from investors. We exceeded our target of £1m and secured £1.5m which, with the grant, will accelerate our product development work and enhance our commercial capability.
We have also seen huge growth in our staff numbers: in September 2019, we employed 32 people, and in September 2022 we employed just over 140 people (including a few contractors). This rapid growth gives us more resource to do the work we want to do creating a fantastic product and challenging care and support systems to do better, so it's a very exciting time for us.

What can we hope to see from Brain in Hand in the future?

We have big plans for Brain in Hand.
First, we want to create a product that truly delights our users and is a must-have for providers of support services.
Second, we want to demonstrate our value to the NHS and see widescale adoption of our system across the autism clinical pathway, and others in time.
Third, we want to help open up access to support: working in partnership with influential groups such as the Association of Directors of Adult Social Services, we want to make services more accessible to all who need them.
Fourth, we want to be an exemplar for reducing health inequalities with the intelligent blending of digital and human support.
Fifth, we are looking at the suitability of Brain in Hand for use internationally. Brain in Hand is already available in Canada thanks to work by Distinctability, an assistive technology company.