I founded ExecMove in 2021. As a CEO in events, tourism, and hospitality for more than 13 years, I recognised that if our sector is to emerge stronger and recover quickly, it is imperative that our industry leaders have access to the very best talent and strongest performers.
ExecMove is a full-service search, selection and talent acquisition practice specialising in the venue, events, hospitality and tourism sector. We focus on high-quality, mid to senior leadership appointments, both permanent and interim.
We have a firm grasp on business and what's required in order to drive profitability and growth and develop empowered and happy teams. Our work is focused on outcomes and tangible results, ensuring the commercial and cultural requirements of our clients match up with the experience, talent and personal aspirations of the candidate. By thoroughly understanding both employers and candidates, and tailoring our approach, we create successful and sustainable partnerships that drive significant returns.
ExecMove is intuitive, knowledgeable and experienced in the sector. We have had the first-hand experience of many of the candidates over the years, gaining key insights into their approach to work and their values.
We are focused on working with and seeking out the strongest, most resilient and talented candidates, who we know will deliver a strong commercial impact, whilst contributing positively to the culture and team in which they work.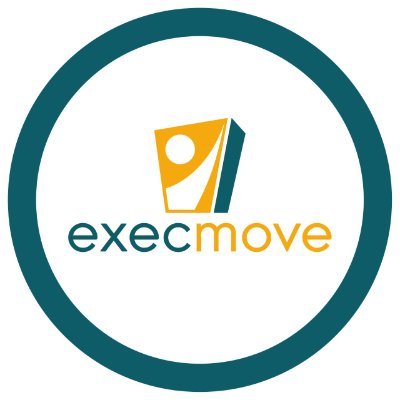 How did you come up with the idea?

Honestly, quite by accident – it happened very naturally. As a CEO in the industry, over the years I'd helped many secure roles through mentoring. Then, during COVID-19, The Balmoral/Rocco Forte asked me to get involved as a mentor in the Balmoral Talent Hub (a voluntary initiative to help our colleagues in the industry who had lost their roles as a result of the pandemic).
Additionally, with the spare capacity I had (my core business – ExecSpace was very quiet due to the downturn in events) I ended up headhunting for a few organisations. Basically, I thought – I'm thoroughly enjoying this and getting positive feedback from the candidates and employers. I may as well set up a business. It's weird, sometimes in business you really force stuff. It turns out the right path happens very naturally.


What advice would you give to other aspiring female entrepreneurs?

'Do what matters'. For far too many years, I was too busy and would work ridiculous hours. You don't need to be rammed to be successful, you just need to create what you want and do the stuff that makes the most impact. It is no coincidence that my best year in business was also the year I achieved the best work/life balance.
Also, it's not a walk in the park. You will need to, on occasion dig deep and hold your nerve. But trust in yourself and it will ultimately work out.
Business is important but family trumps everything, always.

What can we hope to see from ExecMove in the future?

Quite simply, I want us to deliver excellence in this space and become renowned for the ability to place exceptional candidates that fit. I want us to build successful partnerships that deliver for the employer and the candidate. Happy fulfilled and motivated candidates, delivering significant results and a positive impact to our client's organisations. And, by doing this, make a positive financial contribution to our charity partner, Springboard.