Currensea offers customers a money-saving travel card linked directly to their current account. Customers can enjoy the lowest overseas fees on the market and avoid high foreign exchange (FX) rates, without the hassle of opening new accounts or topping up prepaid cards.
The Currensea card allows users to spend as seamlessly abroad as they do at home with the money being taken only after they spend, while benefiting from savings of at least 85% vs bank fees on every transaction. In a UK first, customers can get a 0% FX rate on all overseas transactions and fee-free ATM cash withdrawals up to £500 per month. We provide our users with access to the best FX rates at only 0% to 0.5% above the FX base rate, compared to banks charging 3-5% per transaction abroad.
We are carbon neutral and have been awarded our 2020/2021 certificate by Carbon Neutral Britain. In addition, our partnership with Eden Reforestation Projects has successfully helped our users plant over 50k trees worldwide. We're focussed on reducing the impact of our cards and have committed to removing 2.5 times the plastic we produce every year, we do this by supporting Plastic Bank who recover and recycle ocean-bound plastic.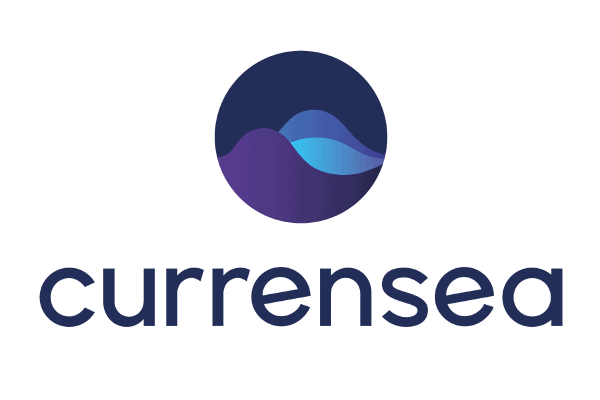 How did you come up with the idea for the company?

The inspiration behind Currensea came in 2017 when Craig and I both returned from family holidays swapping stories of the extortionate exchange fees we'd been hit with whilst paying with our debit cards. It immediately became clear that there was a gap in the market for a simple approach to international payments that avoided the high fees charged by banks when abroad. We believed holidaymakers would be crying out for a solution that reduced costs of card spending and withdrawing their cash whilst abroad.
Just as important as reducing costs, was ensuring that our solution was simple and hassle-free. This is why we wanted to create a card that acted as the layer in front of your existing bank account. We understood that to encourage widespread adoption and truly ensure that all holidaymakers had access to our lower fees, it was vital to bypass the need to open and manage a new account or worry about topping up when on holiday.


How has the company evolved during the pandemic?

We launched in 2019 so the pandemic travel landscape is really all we've known as a company so far.
However, the impact of the pandemic has only confirmed our belief that a solution such as Currensea is vital. Many households have faced financial struggles and any opportunity to get more for their money and avoid unnecessary fees will be welcomed with open arms.
With inflation at its highest level in almost a decade, daily living costs have spiked in recent months and are unlikely to fall anytime soon. However, many people haven't enjoyed a holiday overseas in a couple of years and will be determined to make up for lost time in 2022 – lower foreign exchange fees allow their savings to go further as they enjoy a much-needed break.

What can we hope to see from Currensea in the future?

We've recently launched Powered By – a unique programme enabling charities to provide their members with branded Debit cards, allowing travellers to automatically donate a portion of the savings they make on FX fees. We'll be expanding this programme to include more charities during 2022 to offer our customers the chance to give back to their communities.
We'll be finalising our plans to launch a fundraising campaign over the next 12 months which will allow us to continue to develop our products giving customers enhanced control over their travel money.
We are thrilled to announce that you can now transfer money from your UK bank account to either EUR or USD with Currensea. Our latest feature allows Currensea users to benefit from the same great rates they receive when spending on your card. Keep your eyes peeled as we are hoping to launch some great new features in the new year.