Digital Finance Group (DFG) is a global blockchain and cryptocurrency investment firm that I founded in 2015 and has assets under management of over $1 billion.
We have a professional investment and research team that focuses on the discovery and creation of value through analytical research based on the most impactful and promising global blockchain and Web3.0 projects that will bring a paradigm shift to the world.
Specifically, we have three main goals as an investment firm in this industry. First, we believe that laying out the foundation of blockchain and Web3.0 by investing in promising solutions and empowering each company's growth is crucial. Second, we invest in a wide range of sectors within the blockchain ecosystem such as Web3.0, CeFi, DeFi, NFTs, the Polkadot ecosystem, and more as a way to support use cases that have the highest probability to be successful while solving everyday problems in numerous industries.
Finally, we provide support to all partner companies through business consultancy, network resources, and engagement with a broader community to help create long-term value.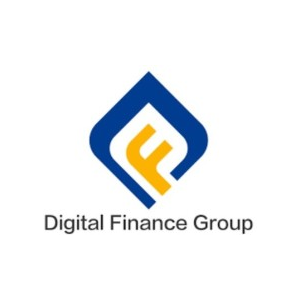 How did you come up with the idea for the company?

Coming from an investment background and getting introduced to digital assets such as Bitcoin and Ethereum around 2013-2014 I decided to enter the market on a personal level and reap the benefits of my knowledge in statistics when applied to the market and applying analysis to assets that were not yet considered valuable investments.
After that, I decided to set up shop in 2015 and founded Digital Finance Group (DFG) as a young entrepreneur who seeks to enter the market with the long-term vision of supporting underrated but high-value companies that would become industry behemoths years later.
To date, we have a portfolio of over 50 companies, within our three funds, that have highly promising teams.


How has the company evolved during the pandemic?

Our customer relationship management has been evolving since we began in this industry, so the pandemic was just another inflection point in our history in which we had to swiftly adapt. You see, at the moment, we are still oddballs that support industry with very little backing and incredible tailwinds on the tech side but headwinds on the regulatory side, so our support to partner companies has had to evolve with the growth of the market.
In terms of specific tools, we began as a pure investment firm delivering capital, but now we are so much more than that. We leverage our portfolio to support new investments in terms of partnerships and network expansion, and we work closely with media and PR firms to promote narratives that will educate people on what digital assets and blockchain will bring to future generations while also working together with investment firms like us that are looking to participate and support thousands of driven innovators that seek to improve the quality of life through technological breakthroughs and easy to use solutions to everyday life.
The investment side has obviously seen high volatility as well, which even though, as investors is never negative, for our portfolio companies, this can seriously affect their delivery times and even growth in several terms such as market acquisition or team expansion. Nevertheless, we continue our commitment with the larger picture in mind of the hidden value this young industry has yet to offer and have kept supporting our partner companies through this crisis.
On the human side, we have been very fortunate and have battled through the tough times that have come with this never-before-seen working environment. As a result, we have shifted to flexible work hours and office settings to support all our employees and avoid aggressively reducing our numbers.
On the financial side, we have always relied heavily on our research and analytics teams to observe and study market movements that would benefit or inhibit our growth strategy, so we have deployed strategies that have kept us from being largely affected by the current situation.

What can we hope to see from DFG in the future?

This year has been very exciting in terms of industry milestones and the increasing adoption coming from institutional investors by realizing the value that is yet to be exposed in use cases and solutions that are being nurtured while millions focus their eyes on price action.
Moreover, this considerable and continuous increase in users and investors of all sizes will have its obvious effects on prices and continue to drive the market value higher as its capitalization looks to reach the double-digit trillions mark.
Because of this, we expect to continue working tirelessly in researching and finding the most promising projects in a young but quickly expanding industry that is set to become the road on which paradigm shifts, in many industries that will undoubtedly be affected by blockchain and its technological advancements, will happen.
Finally, we are filled with enthusiasm about the progress we are witnessing in the Polkadot ecosystem, which from our side, is expected to be the biggest game-changer in the industry for 2021 and 2022. With the launch of the parachain auctions and subsequent slots assigned to the winners, you can expect us to be deeply involved in this process and continue helping, in any way we can, all our partner projects.