Sugarverse is a candy-themed metaverse that consists of seven planets and seven integrated mobile games. As a player, you can own land, build buildings, and collect rewards in the form of Non-Fungible Tokens, aka NFTs, and/or CNDY tokens. On each planet, you can play a unique Free-to-Earn / Play-to-Earn mobile game.
We will launch, execute, and grow an exciting Web 3.0 gaming metaverse that will consist of Play-to-Earn games, NFT, Metaverse, DAO, and DeFi. It completely rethinks how Play-to-Earn economics work and makes it scalable for the long run. Sugarverse plans to partner with confectionary brands to become the Metaverse for the FMCG sector. After the 7 mobile games are launched, Sugarverse wants to partner with worldwide gaming studios and integrate the CNDY infrastructure to power third-party games.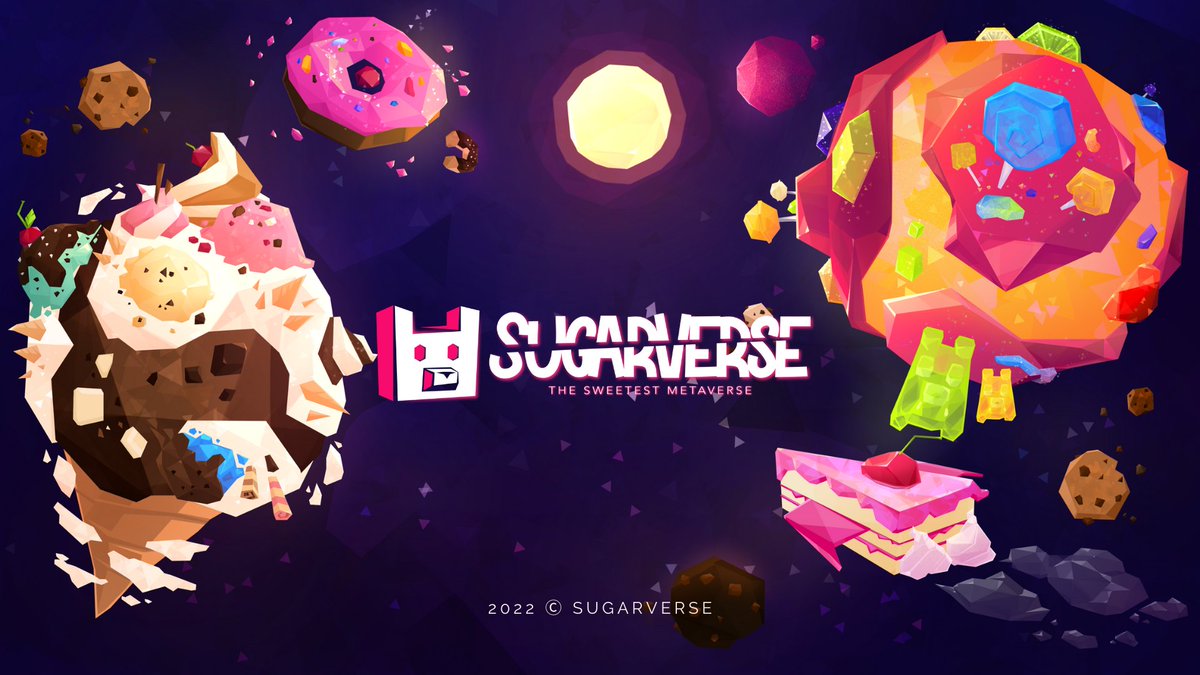 How did you come up with the idea for the company?

The co-founder Philip and I have collectively invested in many metaverse projects. However, we kept on seeing the same problem repeatedly — the sustainability of their economies.  We wanted to solve that the Play-to-Earn part is not always viable and that is what prompted us to start Sugarverse.


The main issue is that if you don't have new players that are signing up at a constant rate and buying NFTs in your economy, it doesn't add up.
Take Play-to-Earn games like Axie Infinity or Move-to-Earn games like STEPN Official for example. Looking at the long-term development of the project, it is quite difficult to justify how they are going to sustain the constant need for new NFTs to be bought for old players to cash out. This is the problem we noticed when we first started investing in metaverse projects, looking into their economics, and reading into their white papers. This question kept on rising. How are they going to invest so much in marketing and attract new players? In the long term, this is going to be a problem.
With over 10 years in the in gaming and gambling industry I learned that in multiplayer games it is never sustainable to only have winners. So, we built a new reward model for our 3 player PvP mode which does not guarantee winnings, but ensures that the winner receives a large multiplayer of their game buy-in. This model is mathematically proven to have an even distribution of winnings amongst a community.

What does the future hold?

Company started building this year, we have fully bootstrapped the team, which is now 20+ people with backgrounds in tech, gaming, design and crypto industries. We are now in the middle of our fundraising campaign. You can watch the trailer or download our AR app and get the real feel of our game fantasy on our website: www.sugarverse.io
We see the Sugarverse expensing into real life utility with partnerships with confectionary brands such as Mars, Cadbury, Toblerone to bring real crypto rewards hidden in their bars. It has become a trend with major brands to collaborate with web3/metaverse projects. We have created this unique candy world which is the perfect place for brands to participate and place their products.
We fully benefit from the accelerated adoption of blockchain gaming, meanwhile providing a distribution platform for gaming studios to work with. Our aim is to prove our concept with mobile games and then partner with gaming studios worldwide and become a publisher so that we can create a great ecosystem for our gamers to benefit from. For example, we can bring games and integrate the token infrastructure into them.