TRIP is the UK's leading CBD brand, which was created to share calm in the everyday chaos. Using over 1000 locations around the country we wanted to share positive affirmations and help people find their calm during their daily life and on the return to the commute.

Tell us about your new campaign

After the challenging two years we've had, more than ever the world is recognising that mental health is intrinsic to good health. With TRIP, our mission has always been to share calm, not only with products but also through community and content. As we've shared positive affirmations online, we've seen that our community really values it, sharing them with friends and saving them for themselves thousands of times. We wanted to use our billboards to further encourage people to consider their mental wellbeing through our 'Be Kind to Your Mind campaign' and open up conversations.
I first started using CBD to help relieve anxiety on my commute to my City job, which led to the 'Be Kind To Your Mind' campaign focusing on busy travel locations. With so many feeling burnt out by the everyday grind and the return of the commute, TRIP's campaign is encouraging people to look up, take a moment for themselves and remember that no one should feel alone in their struggles.
The billboard campaign features sites in Leicester Square, Westfield Shopping Centres, Shoreditch and Notting Hill high streets alongside 1000+ other locations nationwide. The 'Be Kind to Your Mind campaign' is live this week and culminates on World Kindness Day (November 13th) after which it will have been seen by millions of people. TRIP wants to remind our community to Be Kind to Your Mind! So with every purchase of TRIP on drink-trip.com, you will receive a free Be Kind to your Mind t-shirt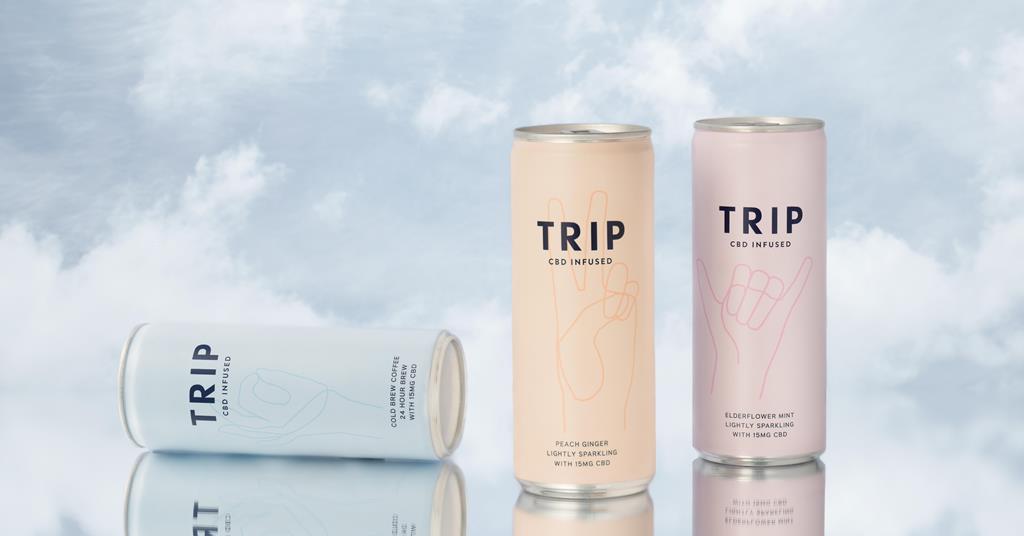 How did the company start?

TRIP was founded in 2019 by my husband Daniel Khoury and I. We met at the University of Cambridge and subsequently left careers in law and finance to launch the business. Weeks before our wedding, Daniel was injured and told he wouldn't be able to walk down the aisle; it was then that we found CBD to provide incredible recovery support, just weeks after knee surgery Daniel was back on his feet dancing all weekend long.
We dove into researching CBD which was then unavailable in the UK, and became passionate about creating a premium range of innovative, great-tasting CBD products to share the powerful benefits of the hemp plant.


How has the company evolved during the pandemic?

While this has clearly been a really tough period for everyone, now more than ever, the world is recognising that mental health is intrinsic to good health. With the boundaries between home, work and our relationships shifting through the pandemic, our online business, in particular, grew significantly through the lockdowns in Europe and TRIP became part of a wider conversation regarding everyday wellbeing.
Attitudes to CBD in the UK and Europe have opened up so quickly, definitely accelerating during the pandemic and its impact on stress and anxiety. As lockdowns have lifted, we'll continue to best serve our community back into physical spaces and new channels, adapting to their lifestyles and a "new normal".

What can we hope to see from TRIP in the future?

Since its launch our mission has been to share calm in the everyday chaos with our growing community, listening to the people that love TRIP as their perceptions of wellbeing shift and meeting their needs.
Over the last year it's been amazing to see so many people take a TRIP, and we've had such a good reaction from our customers & retailers that the plan is to continue what we have been doing across Europe. It's really rewarding to help so many people find their calm in such a chaotic time, and we are looking forward to doing the same in the US.