Tranch is a London-based buy now pay later (BNPL) platform that combines advanced credit risk modelling and open banking data, to make BNPL payments more accessible to more B2B customers.
By offering a 'Pay with Tranch' payment method, SaaS sellers and other business service providers can provide their end-customers with an alternative way to pay for contracts worth up to £250,000, while they themselves get paid upfront, faster.
Instead of settling bills in full within a standard 30 to 90 day term, an end-customer that chooses to 'Pay with Tranch' can spread the cost of their contracts over six to 12 months.
Companies can come directly onto our platform and receive commitment free credit lines to spread out any expense from any supplier.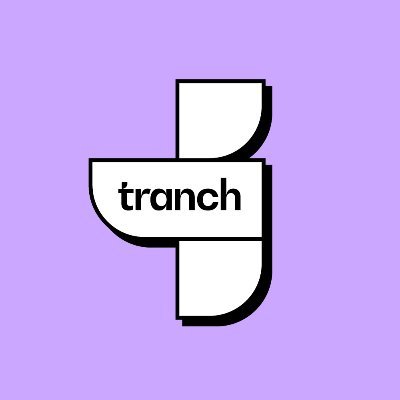 How did you come up with the idea for the company?

My time as a scale up CFO made me realise how inflexible payment options are for crucial SaaS tools, professional services and more. Limited payment options for contracts meant we either paid a 20%+ premium for monthly options (if they existed), or we simply didn't purchase the tools the company needed to grow.
Versus other companies in the nascent B2B BNPL space, we're focused on financing larger items over longer periods of time to really help companies thrive, especially in this uncertain economic climate.


B2B BNPL is a fast growing fintech segment – how does Tranch move the industry forward?

BNPL has gained huge traction in the consumer world because it's based very simply on providing consumers and merchants with a payment method that works for both sides. BNPL in the B2B world is nascent in comparison but has huge potential, and so we are excited that Tranch is at the forefront of innovation in this space.
With Tranch, B2B BNPL can evolve to serve those businesses that don't want to rely on traditional forms of credit but want access to real payment flexibility for the expenses that their businesses need to grow. Not only that, but at Tranch we're doubly focused on creating a payment method that works for sellers and service providers too.
Just like in the consumer space, creating a system that works for buyer and seller in equal measure is paramount.

What can we hope to see from Tranch in the future?

Ultimately, we want to help as many companies as possible with our form of expenses financing so that companies buying items, such as software and cloud services, have payment flexibility at their fingertips.
We're hugely excited to have raised a £3.5m ($4.25m) pre-seed funding round from expert tech backers including Flash Ventures, Global Founders Capital and Y Combinator. With their expertise and backing behind us, we're focused on onboarding more sellers and service providers whose customers are crying out for payment flexibility on terms that work for everyone. We're also exploring new markets, initially the US where SaaS is especially dominant.