In simple terms, Crown Agents Bank moves money to, from, and across developing, emerging, and frontier markets. We are a UK regulated bank and are the partner of choice for many governments, development organisations, fintechs and payment companies around the world.
For many of the world's fastest-growing economies, we reduce the cost and friction associated with moving money where it's needed and provide vital access to the international market, by offering wholesale FX and cross-border payment services. Our customer-centric technology and solutions enable easy, cost-effective FX and payments.
We pride ourselves on serving markets that most other players can't as they don't have the adaptability of a boutique bank like Crown Agents Bank or the unique expertise that we have built up over almost two centuries.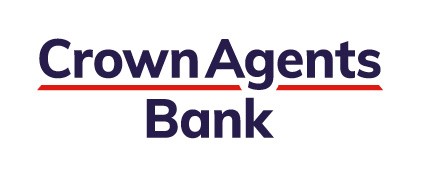 How has the company evolved during the pandemic?

The pandemic increased the adoption of digital financial services, driving banks to speed up their transformation programmes globally. At Crown Agents Bank, APIs are ultimately having a profound, transformative effect on banking as they enable financial institutions to connect with businesses and consumers to transfer information securely and conveniently.
The pandemic also served as a catalyst for acceleration in our digital transformation programme. We continued to offer a more remote-friendly experience for our customers as end-user expectations began to shift. We recently introduced the EMpower Pensions platform to our suite of solutions.
It offers comprehensive, end-to-end pensions management from an easy-to-use, interactive platform, using biometric facial authentication technology to improve the efficiency and security associated with identity verification and proof of life. This has been vital during the pandemic as it has avoided the inconveniences of more manual, paper-based verification methods, providing access to those less mobile.


What can we hope to see from Crown Agents Bank in the future?

We are quickly becoming an FX and payments powerhouse, having started an ambitious programme of digital transformation a few years ago.
There are very few limits to our growth opportunities, on the back of our continued investment in our infrastructure. We want to build on the success we've already achieved and see technology as a competitive advantage to enable payment flows in emerging and frontier markets.
We are regularly adding new currencies to our capabilities, so you can also expect to see us continue to expand geographically so that we can connect even more hard-to-reach markets to the global financial ecosystem. Most importantly, we will continue to focus on moving money where it's needed most.