Oshun provides virtual live employee wellbeing programmes, workshops and classes that make staff healthier and their company wealthier. Our motto is we want everyone to feel they can bring their whole selves to work. By delivering bespoke innovative wellness programmes run by an amazing collective of more than 70 ethnically diverse practitioners and experts, our vision is to change the face of wellness.
Where Oshun is unique in offering an entire wellbeing solution under one roof for all your employees – including those from diverse backgrounds. We make all of our services bespoke to the needs and challenges of the specific companies. Need a diversity and inclusion deep dive or support for your leadership team? Feedback that your employees are looking for more ethnically diverse coaches and practitioners for them to relate to? Appetite for inspiring TEDx lunch and learn speakers and fun team building activities? We have it all covered.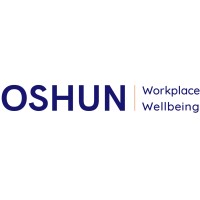 How did you come up with the idea for the company?

We came up with the idea in light of the human needs and challenges that surfaced during the pandemic and the George Floyd tragedy. Sarah set up a Facebook Group called Oshun -women of colour in wellness for fellow coaches and wellness professionals to have a support system for each other during this time. The Facebook group grew very quickly to having over 70 members of highly experienced therapists, coaches, yoga teachers, nutritionists, athletes and researchers.
As two life coaches, during this time we were seeing first-hand the challenges people were facing working from home during the first lockdown and following the George Floyd tragedy. Leanne was also running women's circles and they both saw that people's mental health was on the edge – especially those from the corporate world. They were feeling isolated, burnt out, struggling with how to switch off and maintain any form of life balance. As well as feeling they were not able to fully express their needs and full potential at work.
Through the connections of the Facebook group and our professional networks, we knew we had the ability, contacts and resources to help support all aspects of employees' wellbeing. We both felt this was the time for us to come together to make a change and impact on the world, and so Oshun Workplace Wellbeing was born.


How has the company evolved during the pandemic?

Oshun was born in the midst of the pandemic, initially offering virtual wellbeing programmes in the form of workshops, webinars and classes supporting employees with their mental health and wellness. However, we have evolved to now offer online 1-2-1 Coaching. This was something that clients were asking for as reports of burnout have increased.
Over the last six months, we've also been receiving specific requests for coaches from diverse and ethnic backgrounds to support employees from similar backgrounds. As a result, we've just launched the Oshun Purpose Academy: specialist support for ethnic minorities which includes 1-2-1 confidence and wellbeing coaching to help employees discover their hidden talents.

What can we hope to see from Oshun in the future?

As our vision is to make well-being as inclusive as possible, we are in the process of making it more accessible as well. This will take the form of a self-study platform. We continue to see specialist coaching and support for individuals from ethnically diverse backgrounds and multilingual people as a growth area, as well as innovative programmes for leadership teams to support diversity and inclusion initiatives.
In the more immediate future, following on from World Mental Health Day and to highlight Black History Month, we are hosting a Wellbeing Day on 12 October, offering free sessions to employers and employees across the country. Oshun's FREE inclusive Wellbeing Day sessions will include: Inclusive Sunrise Yoga for all body shape, Mindful Nutrition on a Budget, Becoming the Empowered Woman and Five ways to make your workplace more inclusive if you don't know where to start.