At Robinson Ralph, our clients are at the heart of everything we do. We are an employment law firm with a refreshing approach, always focused on establishing long-term relationships with our clients rather than offering quick services for a quick profit.
Working in a way that ensures our clients get exactly what they need, and none of what they don't, we aim to unravel complex matters and get to the crux of what clients need to know, in a way that avoids unnecessary legal jargon and complicated, long-winded explanations. Our focus is on prevention rather than cure, which is why we also offer full training for managers and HR Teams.
Launched in 2018 by myself and my wife Juliet, we are a small firm, but we believe that people will always do business with people, not brands. We have built a team around us based on the following three fundamentals – integrity, enthusiasm, and a sense of humour.
I qualified as a solicitor in 1998, initially as a criminal lawyer, and I have now been practicing employment law for over 20 years. I have worked at both local and national firms before setting up Robinson Ralph in 2018.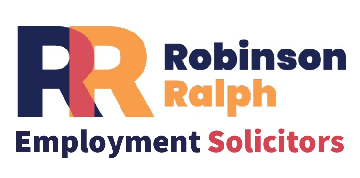 How did you come up with the idea for the company?

My Co-Founder Juliet and I have both worked in stressful and high-pressured environments but with so much of life spent at work, Robinson Ralph was created as somewhere that we both wanted to be and spend our time, and this remains true today. We work hard but our culture is more relaxed than most traditional firms.


How has the company evolved during the pandemic?

The pandemic has allowed us to expand our reach and demonstrate our expertise to a larger audience in an ever-changing employment law landscape. We regularly achieved between 500 – 1,000 views for free to attend webinars on a number of topics, including the introduction of the 'Coronavirus Job Retention Scheme and vaccinations in the workplace.
Alongside the webinars, we also provided regular email updates as soon as employment-related announcements were made, as well as offering several free Q&A documents on the CJRS, employment rights during quarantine, workplace social distancing and more.
The firm's efforts during the pandemic have led to the expansion of our database and a wealth of new business relationships.

What can we hope to see from Robinson Ralph in the future?

We will continue to expand our team and find new ways to support our clients. We want to build on the holistic support we provide to our clients and build on our current offering of the client club which gives access to numerous template policies, letters and webinar recordings, our employer protection insurance and HR software.