AltoVita was founded in 2018 by Vivi Cahyadi Himmel, CEO, and Karolina Saviova, COO, and its fast-growing global footprint has already achieved award-winning status with services spanning over 800+ cities and 165 countries. With its main objective being to improve global mobility and make corporate relocation a comprehensive and stress-free experience, the online platform offers trusted flexible housing expertise.
AltoVita is a flexible furnished housing specialist, delivering cloud-based & duty of care compliant accommodation, including private and serviced apartments, villas and homes worldwide. The enterprise software enables employees and relocation companies to source verified and vetted accommodation, fast, while saving up to 80% cost and enhancing the client-experience. The platform also serves digital nomads and employees seeking high-quality 'work from anywhere' accommodation.
AltoVita is headquartered in London, with regional offices in Singapore and Dallas, TX. We caught up with Vivi and Karolina to hear more…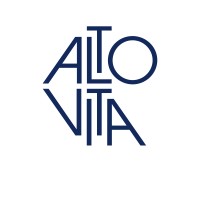 How did you come up with the idea for the company?

Karolina: I was born in Prague, and worked for a consultancy in Brussels before going on to become a business journalist in the energy sector, which took me working and living across Turkey, Indonesia, India, and Gabon. It was as a frequent business traveller that I became tired of issues that came with corporate housing.
As an employee using these legacy models, you are emailed PDFs of housing options which often have little to no information at all about amenities, location, or even pictures of the unit, and this is what you're given in order to decide where to live. And then, there is no commitment to duty of care or employee support. Once in India, I arrived at the property but my property manager never showed up. I was left on the street, and eventually had to return to a hotel. This is when I felt inspired to change the sector for the better.
Vivi: We created AltoVita as we saw complacency and lack of incentives for innovation in corporate housing, including employees receiving limited options and backend technology being virtually non-existent. Prior to AltoVita, I spent eight years in real estate portfolio management, often dealing with complex commercial and industrial assets, and was naturally drawn to the 'sexy' residential asset-class with an element of hospitality, which I am particularly passionate about. I have lived in over 11 cities, including New York, Tokyo, Hong Kong, Shanghai, and London, and after relocating for roles at Credit Suisse and Lehman Brothers, decided to work with Karolina to attack global mobility. After launching our prototype in January 2018 – and a lot of market research – we found our product market fit within the inefficient £100bn corporate housing sector.
From my perspective, AltoVita was born from a combination of love for hospitality and pragmatic thinking towards asset-light and minimal balance sheet exposure as well as leveraging technology to scale fast.


How has the company evolved during the pandemic?

AltoVita successfully navigated the COVID-19 pandemic, demonstrating 391% YoY revenue growth in 2020 and emerged as an innovative global corporate housing company.
During the pandemic, we seized the opportunity and evolved from a European player to a truly global corporate housing company that spans over five continents, from North America, Latin America, Asia Pacific, and EMEA. The global footprint represents a network of 1 million properties available across 165 countries (including 35 US states) and more than 800 cities.
Our wide variety of housing solutions – more than 60% of which are instantly bookable – offer something for every type of relocating employee in five extended-stay asset classes (unique homes, serviced apartments, single-family houses and villas, co-living, and hotels). Although most corporate housing providers focus on serviced apartments, we provide something for every type of traveller and meet the evolving needs and expectations coming out of the pandemic. This includes the need for more space, work-ready amenities, and pet friendliness, among others.
We also tripled our globally dispersed workforce during the pandemic. We progressed to recruit top talent and our tech and operational teams continue to grow worldwide. True to our ethos of pushing forward innovation in the corporate housing sector, we have also adopted innovative platforms internally which allow us to stay connected seamlessly, like our virtual office on Wonder.

What can we hope to see from AltoVita in the future?

In the final phase of our recent Corporate Housing Innovation Summit, where 400 people from around the world gathered to future-proof the industry, we announced new features to improve the client and employee experience and remove the pain points associated with corporate relocation.
These updates include a powerful data analytics tool that empowers relocation managers to benchmark, budget, and manage client expectations more easily – a first for the industry from an accommodation booking platform. The volume of the data is represented, and also allows clients to see price changes for seasonality. Data can be represented in both graphical and tabular formats. This tool is currently available in Beta, but it will continue to be refined by our development team and will soon be available for all clients.
And by integrating with Google API, AltoVita's platform will also allow relocating employees and digital nomads to select housing near their desired shops and local amenities. Clients can now overlay key features on top of a map view, including Food & Drink, Shopping, Public Transport, Medical, and Schools.