My business partner, Anthony Dann, and I came up with Pentire Group over a beer in December 2019. Our core business focus is in recruitment for high-growth startup and scaleup technology businesses across the UK, Europe and the US.
As a second arm of the business, we've recently started investing in real estate in coastal locations, with a view to redeveloping disused commercial buildings into mixed use spaces with a focus on building community. Our core aim is to give start-up businesses a platform to succeed, through accessible networks, inspiring spaces and a great atmosphere to set them up for success. The first of our coworking spaces, Pentire House, opened this month (April 2021) and is in the heart of Newquay, Cornwall. Pentire Group focuses on innovation, collaboration and growth.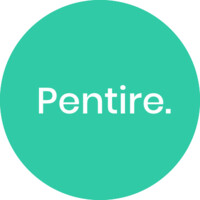 How did you come up with the idea for the company?

Both Anthony and I have backgrounds in sales, marketing and recruitment. We bumped into each other whilst we were surfing, and Anthony mentioned wanting to go back into recruitment. We then went for a beer in Christmas 2019 and the rest was history.
We saw huge growth in the SaaS (Software as a Service) space and recognised that many of these venture-backed companies were hiring like crazy, so we analysed and studied the market and came up with a solution that would be fit to service these high growth businesses. In March 2020 the company launched, funded with a credit card and run from an attic.


How has the company evolved during the pandemic?

Pentire Group launched three weeks before lockdown, Anthony was furloughed from his day job during the first lockdown and I had already handed my notice in… So we went out to find our first client, which took until May 2020. We placed our first candidate in July and since then, the business has turned over in excess of £150,000 and we've hired our first employee, Luke, who's ramped up really quickly for someone with no recruitment experience.
We've always had big ambitions, and as the business began to grow, we soon realised we needed our own office space. Amongst the recruitment, we identified a disused coastal restaurant in Newquay (where we live), so we went about raising just under £1m with a mixture of private and grant funding to renovate it into a workspace. Work started in November 2020 and we're in the final stages of the project now – we've got capacity for 45 people and take-up has been so strong, we've got bums on every seat.
We've definitely noticed the impact of a post-Covid world, with many city dwellers exiling the hustle and bustle of city life. We're providing forward-thinking platforms to help high-performing people lead an integrated lifestyle, where work and life come together to build exceptional experiences.

What can we hope to see from Pentire Group in the future?

We love what we are doing, so we're looking forward to doing more of the same thing… Creating platforms for people to succeed. The recruitment business is a major focus and we're building automated systems blending inhouse and outsourced capacity to make a really polished and efficient process. We want to have a core team of seven recruiters that are only working on revenue-generating activities, the outsourced virtual assistants will have the tools to run the other areas of the business. In terms of real estate, we're scoping out our next coastal co-work space and also looking into more mixed use spaces for: co-living, food halls, artist studios and makers. Watch this space!