NeuerEnergy is the perfect companion for both corporate and industrial entities, district or city investors, authorities, and stakeholders. The AI platform simplifies the scientific analysis of emissions, resource utilisation, and enables businesses and governments to plan, procure, and manage for their net-zero goals.
NeuerEnergy's platform and applications technology provide cost transparency, tangible benefits, and target timelines – both at a local and global level – which are all needed to achieve sustainability goals. Net-zero has never been this accessible.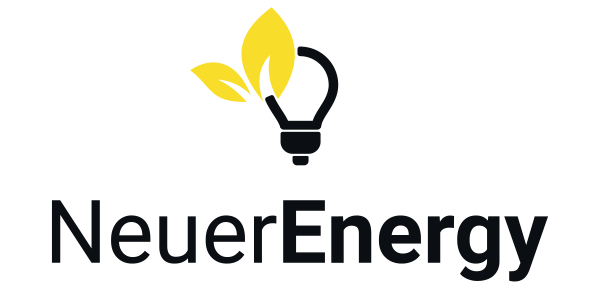 How did you come up with the idea for the company?

Tesla's 2018 plans to provide a virtual power plant for grid balancing in Europe highlighted the need for a disruption of the energy industry. Sustainable fuel sources needed to become a viable alternative to the booming fossil fuels industry.
Most disruption in business comes from changes to a value. Algorithms invented to goal seek value and shift demand to align with the right portfolio of products and suppliers, will ensure everyone wins. Currently, fossil fuels generate about a 15-20% return on investment, compared to 10% at-best for renewable energy. This provides a unique opportunity for technology to make sustainable solutions more cost-effective and transparent with equations.
Balanced demand + hardware + green supply from the grid = net zero
The success of equations – per the simplified example above – relies on intelligent and API-based platforms and applications, which serve as intelligent advisors and provide transparency of outcomes via an individualised renewable energy dashboard. NeuerEnergy's AI platform was born for exactly that; enabling businesses and governments to plug-in and fast-track their net-zero journey timeline.


How has the company evolved during the pandemic?

The pandemic has presented extraordinary obstacles and we've all had to cope, evolve, and change to survive. NeuerEnergy is no different. We focused on helping our customers navigate a rapidly changing environment while ensuring the safety and wellbeing of our team.
NeuerEnergy as a business is focused on preparation for what's next and the pandemic has had a ripple effect. We've continued to hire and focus on developing our technology platform to help businesses and governments future-proof their world.

What can we hope to see from NeuerEnergy in the future?

It's no secret that if we continue to produce carbon dioxide at the rate we do today, global warming will accelerate at a much faster pace than it has in the past. This will lead to an increase in fuel poverty, food supply problems, and water scarcity, while health problems will also rise. NeuerEnergy will play a key part in making sure this doesn't happen.
The burning of fossil fuels accounts for the largest portion of Co2 emissions worldwide, to halt climate change, we must decrease our reliance on these fuels and increase our reliance on innovative technologies to simplify the decarbonisation process at a scale that allows companies and governments to achieve net-zero goals. We have nine years to achieve this.
It is a team effort, so even though many will achieve 100% carbon neutrality, unfortunately, some will fall short of this goal. This achievement also won't take away from the carbon already in the atmosphere so we must work on becoming carbon negative. Pledges from large corporations such as Microsoft to remove as much as it has contributed in its company's existence are a great start but as there is no standardised template on how to achieve targets, our monitoring, reporting, and predictive technologies will need to evolve to ensure these pledges become a reality.