With a mission of making financial opportunity open to all, TrustToken launched our first product, TrueUSD (TUSD), in 2018. it was the first ever independently-audited, fully collateralized stablecoin at the time. Four more asset-backed stablecoins followed: TGBP, TAUD, TCAD, THKD. Over time, TrueCurrencies have added live attestations by Armanino LLP and on-chain Proof of Reserve by Chainlink, now becoming the most transparent stablecoins in the market. Our stablecoins now move billions of dollars across more than 110 countries each month, and are supported by over 100 trading partners like Binance, Huobi, and OKEx.
We launched our most important project, TrueFi, in November of 2020, to build something that was clearly missing from DeFi: the ultimate uncollateralized lending protocol. It is the first and largest protocol for fixed-term, zero collateral loans, made possible through a combination of the best of centralized and decentralized finance. To date, TrueFi has processed over $100m of unsecured loans with borrowers like Alameda Research and Wintermute Trading, with no defaults, and continues to grow quickly.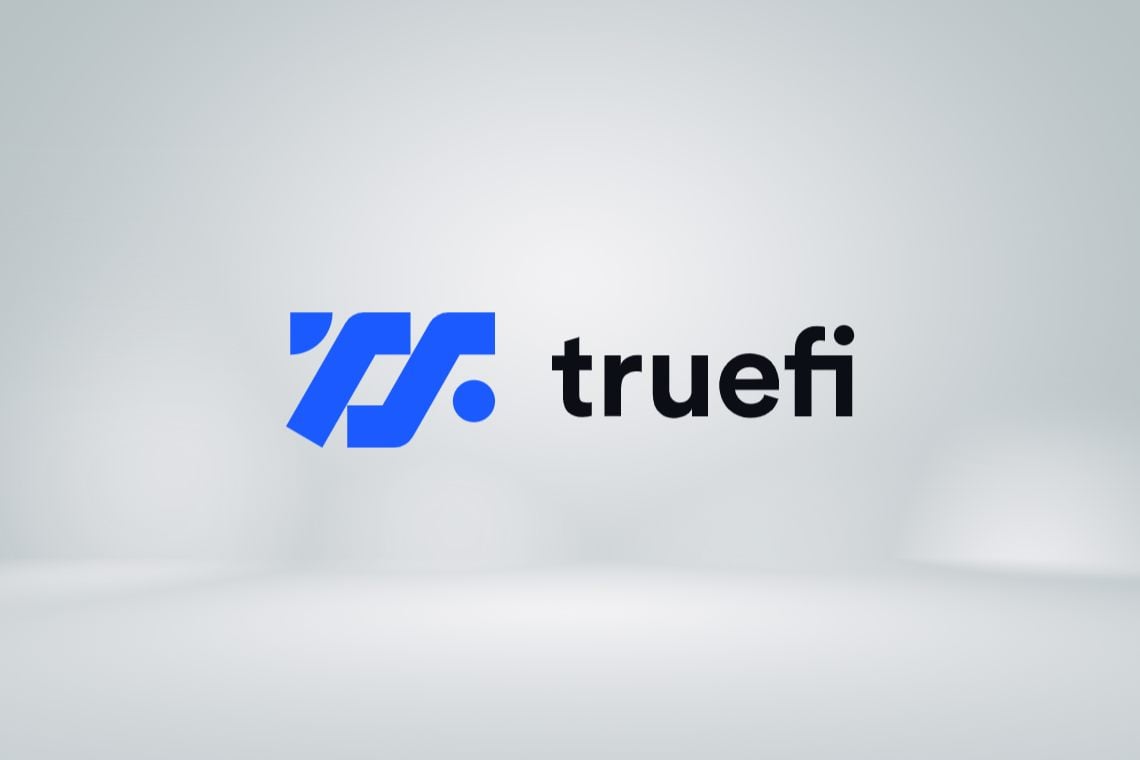 Where did we get the idea for TrueFI?

Summarily: we've been deep in DeFi since the beginning, we reflected on our unique strengths as a CeFi-DeFi hybrid business, and moved to build the most valuable thing with those strengths we could possibly imagine.
Since stablecoins are a key piece in the world of DeFi, operating TUSD gave us a front seat to the growth of the whole ecosystem. As we thought of ways of growing stablecoin utility, we looked to traditional financial markets for a vehicle that yields high returns, at consistent and predictable rates with manageable risk profiles.
After years of building in crypto, we've found the most interesting products act as bridges between traditional and decentralized finance – and unsecured lending was the perfect opportunity for our background in building regulated, global products as well as our deep experience and relationships in the world of DeFi.
In traditional finance, reputation-based lending (vs asset-backed loans) is a multi-trillion dollar industry that, until TrueFi, didn't exist on-chain. We see TrueFi becoming the definitive protocol for reputation-backed, zero-collateral loans, eventually allowing every dollar of capital to be instantly allocated to wherever it gets the best risk-adjusted return.


How has the company evolved during the pandemic?

As the pandemic gripped the world and forced us all to stay indoors, the company became truly decentralized – physically and technically.
We permanently closed the doors of our San Francisco office and moved to a full work-from-home office environment. This move has helped us grow even faster, letting us build both a team and community of users from around the world: we're now over 40 people, across 8 countries!
Simultaneously, we've begun the move to decentralize the TrueFi protocol itself with the launch of on-chain voting, putting the future of TrueFi into the hands of TRU holders. This important transformation really aligns the incentives of our users and our technology, and is a move towards a future when more companies are not just globally distributed, but globally owned and operated.

What can we see from TrustToken in the future?

Expect major developments from us across the product, community, and team alike.
While the growth of TrueFi has been conservative to date, supporting only a single loanable asset and only one type of borrower (namely, institutions) in the future, TrueFi will explore lending to retail users and even other protocols, and across almost any asset type – all supported by a robust, on-chain credit model. Major improvements are planned for as early as May 2021. These developments should be great for both the protocol and holders of TRU.
Also ramping up are TrueFi's partnerships, across new borrowers and other protocols alike. From welcoming major borrowers like Alameda and Wintermute, to now exchanges like Poloniex, the range and size of borrowers is growing even more rapidly than the funds to fulfill their loan requests! Simultaneously, we are integrating even more deeply with data partners like Armanino and Chinalink, soon to support new assets like Circle's USDC and MakerDAO's DAI, and improving both the yield and robustness of TrueFi with partnerships in credit modeling, insurance, and more.
That said, the most important growth is in our community of supporters – and especially those who decide to join the team. We're hiring across technical, operation, marketing, business, and support roles around the world, all while growing our core community on Twitter and Discord.
In the end, if we execute on these milestones, TrueFi has the potential to become the foundation of uncollateralized on-chain lending across DeFi. This will grant TrueFi participants access to a larger, more diverse set of borrowers and lenders, more staking opportunities, and more opportunities to exercise governance rights – all while building towards a future of greater financial opportunity for all.