ShareSpace is the world's first marketplace & transaction management SaaS (Software as a Service) for commercial office space leasing.
It offers a streamlined and fully digitalized 5- step office search process by providing access to a current database of offices available on the market, comparisons of those spaces, an all-in-one chat for communication and exchange of files and documents between landlords and clients and a secure e-signature for contract signing. Essentially, ShareSpace removes the involvement of all redundant mediators so that the venue host and the client retain full control of all aspects of their deal, in turn allowing for fast and optimal solutions, eliminating delays and speeding transaction time by 80%.
At ShareSpace we believe that the right office space is an investment rather than a cost, it helps secure the best talent and enables companies to thrive by providing them with the right environment. We want our platform to facilitate an easy, intuitive and delay-free way of finding that "right office" for companies of all sizes from freelancers and start-ups to global-scale businesses.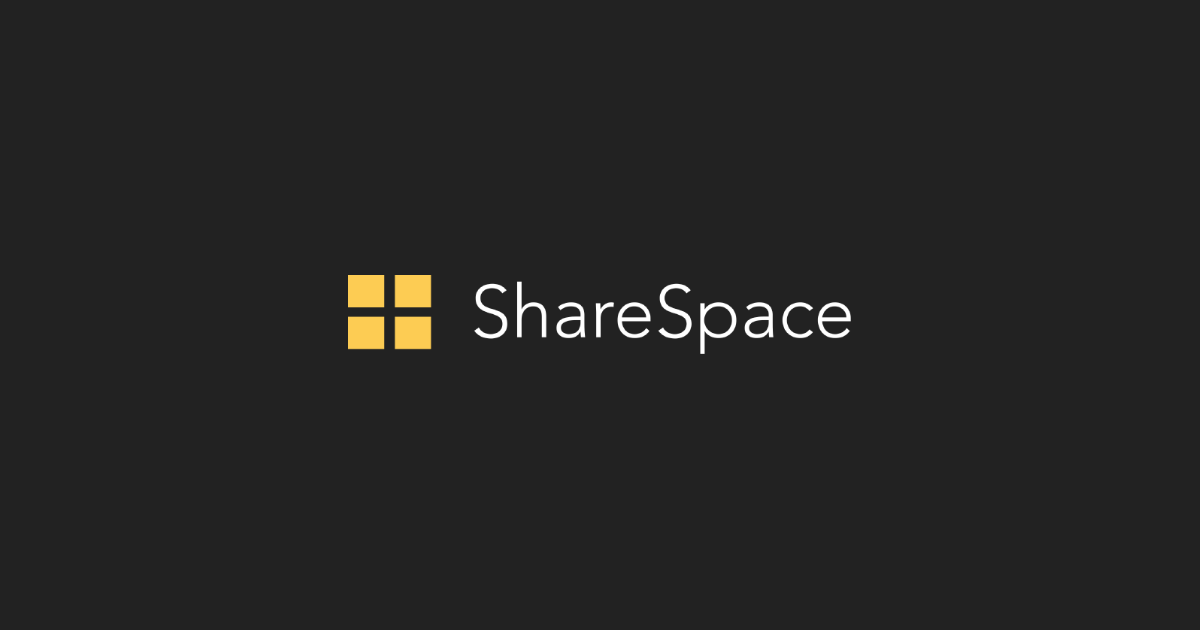 How did you come up with the idea for ShareSpace?

I liked the Real Estate industry right from the start, so much so that I decided to fully focus on it at University, going through internships, and then working in the field. I have always been very fond of technology too – always wanting the newest iPhone, watching Apple events, and staying up to date with the high-tech world. On top of all this, for as long as I can remember I had a dream to have my own business.
I wanted to, somehow, marry my two passions. Ultimately, it was Marcin Dyszyński (CTO and Co-founder of ShareSpace) who had the most impact in pivoting this idea from a traditional Real Estate journey into PropTech. We had been friends since high school and I would often explain to him the flaws I observed within the Real Estate industry, he in turn would give valuable feedback from an engineer's perspective.
Naturally, an idea began to emerge from our conversations, initially, it was for a platform for student housing, but when I noticed the emerging market for coworking and flexible office spaces, I said to Marcin "This is the new hot thing, how can we get into that?". What followed was a decision to start with a booking concept for desks and meeting rooms and within 4 – 6 months, by January 2017, we created the first version of ShareSpace.


How has the company evolved during the pandemic?

ShareSpace is a digital platform for office renting and our response to the first signs of the pandemic and the general shift towards remote work and home office, was to come up with many ideas on how to pivot our product in the face of these new challenges.
After further analysis of the situation and before making any hasty decisions, we ended up deciding that we don't want to rush into any drastic changes, instead committing to further improve our product, optimizing the leasing experience and introducing new features.
After the last months – as a company, we now see the pandemic as a momentary slowdown – a bump in the road on our long-term plan of growing the business, improving the product, entering further markets, and enlarging the team.
In terms of growing and expanding into new markets, yes, we definitely envisioned a faster entry and development, but unfortunately, the pandemic dramatically changed the recruitment landscape. One of the side effects of remote work specifically is that talent is now global. This means that it is now much harder to find quality managers or tech specialists locally because it's difficult to compete with companies in Germany, the UK, NYC, Silicon Valley, or Asia. Despite these challenges, we hold by our decision to focus on our core markets and establish a strong footing in Poland, Hungary, Germany, and the UK before further expansion.
On the other hand, the pandemic made people more inclined to recognize the benefits of the solution we offer at ShareSpace. The last months speeded up the adoption of technology in many areas of our lives, from Zoom calls to slack to E-signatures and our product ties in very well within that context. Even though we deal with physical spaces and offices, the process is done entirely online and many startups, scale-ups, and corporations are suddenly recognizing the great value of that.
For example, we now know there's no need to travel long distances for meetings, those can be done over a video call instead, saving time. This is just one of many realizations, but the common denominator is our transparent and time-saving ShareSpace solution.

What can we hope to see from ShareSpace in the future?

Our focus is to mature our product, specifically concentrating on optimizing each step of the real estate office leasing process for a company of any size. Starting with the search right through to the moment of contract signing. At the same time, many steps happen even before the initial search. Companies first have to ask themselves the question, "What am I looking for?" The answer is usually a combination of personal preference and some information overheard on the market, but though these solutions seem good, there is no data-driven backing to them.
For example, a company might decide they would like to be based in the city center, and they have heard that it's good to have between 100 and 150 square feet per person. There is usually no further analysis after that. Important factors in terms of how or where their workforce lives, what is their working style, how many meetings with external clients they have, or how the prospective spaces potentially fit in the urban landscape are ignored.
Aspects such as how the building fits into the surrounding urban landscape in terms of transit links or – what is even more important for the workforce- lifestyle, and proximity to basic amenities like retail, restaurants, parks, and bars are not taken into consideration. ShareSpace is now aiming to create a platform that takes such factors into account. The result will be a data-driven feedback or a quantitative analysis within the urban context of the city that companies are interested in based on answers to a variety of simple, non-quantitative questions.
That essentially describes the feature we are working on right now, an on-demand app, and bringing it up to speed to a corporate-grade level software. This would enable companies to give their employees different quotas or "allowances" they could use for on-demand spaces. For some it could be 500 or 1000 pounds per month, some could have unlimited access to on-demand spaces in Poland, Hungary, Germany, UK others might be limited to one city. We want to make sure that corporations can use this app and embed it into their system the way they would any other tool.
That means that in terms of data security, and how those obligations are managed within the workforce, is all scalable to a corporate grade. In terms of new features, we are working on the main feature of ShareSpace, which is the management software, or as we call it- the dashboard. The plan is to take our dashboard to another level by implementing new internal features for the most demanding tenants, especially large companies that need to include many stakeholders into projects like architects, lawyers, facility managers, HR managers, CEO, CFO, and others.
We want to build tools around managing the timelines for such projects, managing document flow, making sure there's full alignment but also the separation of threads where that needs to happen. Many of those features that will be available will be able to pro tenants.