Ripple is a clean energy ownership platform. We enable people to act on climate change by part-owning a wind farm alongside other like-minded people, to supply their home with clean electricity. It's far greener than green tariffs, as with Ripple, people directly contribute to the development of new wind farms. It's 65% cheaper than putting solar on your roof.
Our mission is to make renewable energy ownership accessible to everyone.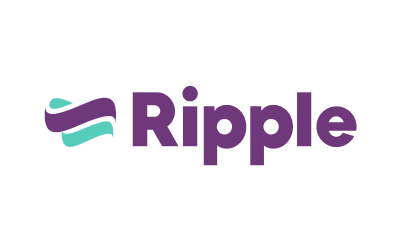 How did you come up with the idea for the company?

I've worked at the heart of the wind sector for 20 years. Once wind became the UK's cheapest source of power, there was a big push for wind farms to sell their green electricity to large corporate companies like Google or Facebook.
It seemed really unfair to me that these big companies could access the cheapest and greenest electricity around, but an ordinary household consumer like myself couldn't. Making it possible for people like me to directly access and own this authentic type of green electricity was the reason I established Ripple Energy.


Tell us about winning the tech accelerator programme and what it means

We were so pleased to win Eulogy's Accelerator programme. We are planning huge business growth over the next six months. A key part of enabling that will be driving awareness of Ripple and widening accessibility for consumers who are conscientious about climate change and want alternatives to existing energy supply models.
I think consumers are increasingly more interested in how and where they source items and are making purchase decisions aligned with their values and how they can drive a positive impact in the world around them. We're definitely seeing that in our existing customer base.
Working with Eulogy, we hope to reach more people and make sure the world knows about us. It's exactly what we need right now as we continue to increase awareness of our fight against climate change, one wind turbine at a time.

What can we hope to see from Ripple Energy in the future?

We want to transform people's relationships with clean energy. Governments and consumers alike want to see a world powered by renewables, and we can help make that happen for them. We're planning to launch a large-scale wind farm in the summer and aiming to expand into other countries across the globe too. Ultimately we want millions of people to own their own source of clean power, while also having access to low-cost electricity for the long term.