HireHand helps health organizations manage the complexity of filling shifts at Covid vaccination and testing sites.
The dynamic scheduling software specializes in pooling staff from multiple sources who have changing availability to ensure shift schedules are fully covered.
HireHand is currently working with NHS sites throughout the UK and is preparing to support mobile "pop-up" vaccination units in workplaces.
As HireHand's founder and also a former McKinsey workforce management consultant, I advise health systems (including the NHS) on workforce planning.
HireHand's technology is built by ex-Microsoft engineers and has over 5 years of commercial use in the UK and US supporting hundreds of organizations in filling shifts with a flexible and changing workforce.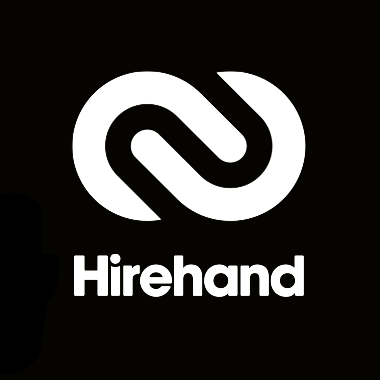 How did you come up with the idea for the company?

I founded HireHand in 2015 after working for nearly five years at McKinsey as a management consultant. Initially, I started the company as a social enterprise to help long-term unemployed individuals from disadvantaged backgrounds back into work.
This was via partner relationships with charities like Thames Reach and Prince's Trust. Flexible workers and 'bank staff' are often seen as less important than permanent employees but I believe this outdated thinking needs to change. Flexible work has the power to enrich people's lives and can bridge the skills shortages gap in key sectors, such as healthcare.
Filling last-minute drops with a bank of part-time staff may not scream meaningful. But, taking a different perspective, each shift is an opportunity for a busy, single parent (for example) to fit the work they love into their lives.

How has the company evolved during the pandemic?

The company was first founded as a social enterprise, helping unemployed people get back to work in a way that fitted with their lifestyle, creating meaningful work for all those who had other commitments to juggle, such as children or caring for elderly relatives.
We thrived in the busy hospitality sector, with businesses able to add extra staff to cover the lunch or dinner rush, and workers empowered by fitting the work they love into their own scheduling demands. The individuals who used our platform to find work reported it was an invaluable tool and many suggested they would not be working without it.
Once the pandemic hit it was clear that the hospitality sector was no longer in need of our service, with many staff members furloughed and businesses shut, we needed to diversify.
Taking the heart of our product, and the feedback that this idea of filling shifts was invaluable for the future of flexible work, we then looked at how we could offer this service to companies who were struggling with low staffing levels due to isolation, sickness or childcare needs. HireHand now works alongside people-powered businesses to take the headache out of scheduling, and filling shifts with an intelligent matchmaking algorithm that identifies and contacts the best available person.
We have used customer feedback every step of the way in this pivot and now offer a service which has been designed to fully answer an issue that every people-powered business is facing.
HireHand's software and powerful algorithm is currently being used by GP surgeries for example to aid coordination of the volunteers and staff to deliver the UK's vaccination program. We have been thrilled that HireHand has been able to help in such a vital program and feedback from the teams using it have been overwhelmingly complimentary.


What can we hope to see from HireHand in the future?

Looking to the future we plan to help as many people-powered businesses with their dynamic staffing as we can. During these difficult times, taking the headache out of manually filling shifts and automating the staffing system will not only speed up the process, but also reduce business running costs. Companies are not only facing tight cash flow but also fluctuations and depressions in levels of demand. Never before has dynamic staffing been more relevant.
Currently, we are focusing our attention on the Health and Care sector, knowing that our HealthTech software can offer a meaningful difference to these already overstretched organisations. As we ride the third wave of COVID-19 the Health and Care sectors are struggling with patient demand and finding less and less predictability in their staffing levels. Our target for 2021 is to continue to make a real impact in the health and care sectors and spread the word about the very obvious benefits of dynamic staffing.