SEGRON is a leader in the next generation of active testing, offering automated solutions to test new digital services in any location, with any device, anytime. SEGRON's leadership position in test automation solutions for the telecoms ecosystem enables operators including Telefonica, T-Mobile Group and Swisscom to ensure optimal service quality for end-subscribers while enabling faster go-to-market for next-generation 5G and IoT services.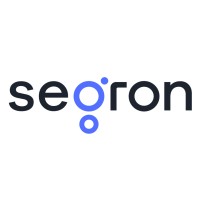 How did you come up with the idea for the company?

Michael Sedlacek and I were inspired to found the company based on our experience and observations across our many years in consulting Tier-1 clients in the Telco space (MNOs and Equipment Manufacturers) in network design, migration, operation, testing, and more.
Through this experience, we witnessed a common issue across clients of testing and quality assurance processes causing bottlenecks in project delivery. This puts pressure on engineers and project managers in committing to important milestones.
Traditionally, manual testing was most commonly used by telcos, as the range of automated testing tools available did not cover the full spectrum of capabilities needed. As a result, Michael and I saw a gap in the market and founded SEGRON to meet that need.
With this mission, we then teamed up with Jari Nurminen to build SEGRON's first prototype ATF – a framework-based end-to-end testing solution that facilitates rapid service verification. Even at its very early stages, the ATF helped one of our German clients to speed up an important core network migration project significantly and reduced costs for manual testing at the same time.
Since then, we knew SEGRON will become a leader in the next generation of active testing, and today it enables testing for operators including Telefonica, T-Mobile Group and Swisscom.


How has the company evolved during the pandemic?

We have been able to positively navigate through the pandemic. COVID-19 has increased demand for telecoms services, and SEGRON has proven to be an attractive partner for telecoms operators facing increased pressures to roll out next-generation networks at pace.
Of course, we experienced some disruption in 2020, as customer delays meant we saw a temporary slowdown in mid-2020. This period proved to be beneficial, however, as we focused focus on developing our technology and bringing new products into the market.
We also focused on the seamless delivery of our existing products. During the pandemic, our Remote Framework solution – a feature of the ATF enabling users to execute tests remotely – helped many business operations to be conducted from home.
This time has also allowed us to work on an acceleration plan that is showing great results and has opened a lot of new business opportunities.

What can we hope to see from SEGRON in the future?

We are really looking ahead to expand our leadership in automated testing.
With our recently-announced funding round, we will be expanding into adjacent industries to deploy automated testing solutions to enhance the end user experience while shortening the time-to-market for new products and services.
In the next few years, we will also focus on AI and anticipate the launch of a new product, Global Service Enabler in April 2021 which helps verify the performance of digital services over international and roaming networks from any location.
The market opportunity for SEGRON is substantial. According to Global Market Insights, the automation testing market is expected to grow at 15% CAGR between 2020 and 2026, reaching an estimated global market value of $35bn.
With the market dynamics in telecoms and new industry verticals, we anticipate growing by over 300% in the year ahead to achieve annual recurring revenues in excess of $5m on a run-rate basis.