Following last week's International Women's Day, we celebrate these impressive women in tech discussing how they entered the field and how to encourage more women into what is still a primarily male-dominated sector.
These experts in tech share their wisdom and insights and the challenges they have faced working up the tech career ladder.
Our Panel of Experts:
Katie Tann – Director, Oval Business Solutions
Louise Mahrra -Head of Marketing, Cielo Costa
Sarah Bateman – Senior Digital Consultant, Altus
Evie Mulberry – Managing Director at Astia
Kerry Baldwin – Managing Partner of IQ Capital and Vice Chair of the BVCA
Alexia Arts – Investment Manager and Finch Specialist at MMC Ventures
Katy Wigdahl – CEO of Speechmatics
Blessing Ijoma – CEO at Hourspent
Dasha Kroshkina – CEO & Founder of StudyFree
Andreea Daly – Founder of Toovor
Shiguftah Malik – Senior Information Security Consultant
Katie Tann, Director at Oval Business Solutions
How did you get into tech?
"I'm sure I am not alone as someone who started in tech by accident; it was 2000 and I had a role in sales & marketing, which I enjoyed. A local company, who did not have a specific role but wanted to have a chat about working for them, approached me. I was curious, attended a meeting, and was offered a role as a Junior Developer. Fast forward to 2003 when the company went through a restructure, the same director who had introduced me encouraged me to set up my own IT consultancy. I approached 3 other colleagues, my now business partners, and that was the beginning of Oval. Oval is now in its 18th year of trading."
Are you well represented?
"Awareness of tech opportunities for women is growing and there are certainly more women in the tech world today than when I joined, but the bottom line is as a woman you are still the minority in a man's world. I have fond memories of the one and only BBC computer we had at Primary School, introduced to us via a mathematical game which involved solving puzzles and flying around islands without running out of gas, we teamed up to crack the formula and be top of the leaderboard. It was fun and engaging, with a little competitive spirit mixed in."
How can we get more women in tech?
"I'm a great believer to make the change you need to start at the beginning – the education of our future generations.
Giving our children access to tech through active learning opportunities that are -'creative, fun, inspiring and interactive' this in turn encourages new ways of thinking and doing empowering our children to take control of their learning. To me, this approach is so much more than just using tech to deliver learning that often becomes a passive learning experience."
Louise Mahrra, Head of Marketing at Cielo Cost
How did you get into tech?
"I didn't set out to work in the tech sector; as a marketer I have worked across multiple industries. I fell in love with technology when I got involved in the user adoption and change management side of technology enablement. As a marketer, I completely empathised with the pain points that the tech was overcoming and loved being able to produce educational, insight-led marketing content that impacted and benefited audiences."
Are you well represented?
"It is getting better in my profession, but overall, when I engage with other technology companies, there are few and far between women in senior roles in IT companies. It is still all too common not to find women in senior roles or leadership positions."
How can we get more women in tech?
"It is all too easy for a male-dominated Board of Directors to recruit from the pool of people they know, hiring in their connections from the 'old boys' network' because they are 'good guys' and they've worked with them before."
"The industry needs to work together to address gender imbalance, and fundamental changes are needed to make a career in IT more appealing. Bringing more women into the industry would bring new skillsets and perspectives, widening the pool of skilled candidates considerably."
"Many people have pre-conceived ideas about what it's like to work in IT, and some of these ideas may deter women from applying for roles. More companies should put a focus on dispelling some of the myths around IT through educating about the range of roles available, and the gender balance in those roles. By showcasing the people behind the brand – for every business – this shows the real heart of the company. Culture has a lot to do with this, and until the Leaders recognise the need to change, sadly change wont come."
Sarah Bateman, Senior Digital Consultant at Altus
How did you get into tech?
"University was really where my tech career began. I studied Physics, and being pulled around an underground nuclear lab, on a trolley, by a dog, one crazy Friday afternoon in NYC is probably the most fun you can have at any time in your life.
Beginning in Physics and meandering through software development, innovation and product management, I picked up a massive amount of experience and knowledge. And moving to IT at the time of the dot com boom, meant the step from Physics to tech was a small one!
I primarily function as a technical architect, so I get the opportunity to sit with the people who "do stuff", understand how they do it, and help them do it better."
Are you well represented?
"The short answer is no. When you read Tech Nation's recent stats showing only 19% of the tech workforce are women, you know there is a lot of work yet to be done. The reassuring thing though is that the industry is waking up, and there is a slow realisation that by making many small changes such as adapting the way success is measured, we can attract more women."
How can we get more women in tech?
"Fight preconceptions: I've always been pragmatic, a rationalist, wanting to know more. Many girls are like that, even though it is still attributed as a "boy thing". Many women are more "Princess Parallelogram" than Lord Byron.
Are you rational? Are you forever asking questions (even when you know you should shut up!)? And, controversially, do you have a low attention span (which really means, you understand concepts quickly and have already moved on!)? If yes, a career in tech is for you.
We know that some benefits are a big factor for women: flexibility, working from home, opportunities for promotions… These are easy fixes, and the industry needs to embrace them."
Evie Mulberry, Managing Director at Astia
How did you get into tech?
"My background was originally in law – I spent six years as a solicitor for Osborne Clarke, an international legal firm, in its banking and finance division. I was living in San Francisco surrounded by technology innovators and I was struck by the inequity in the deployment of capital. I joined Astia in 2008 to address the disparity in VC being invested into teams that include women. The reason I entered into VC was – and still is – to challenge the traditional venture capital model until there is equity in the capital invested."
Are you well represented?
"When you look at venture capital investment into companies that include women anywhere in the founding or leadership team (9%) and into women CEOs (less than 2%), it paints a very different picture. From my own experience working at Astia where we saw over $1bn of investment opportunity just last year, this isn't a pipeline issue."
"Women generally – but in tech entrepreneurship especially – have been hurt by the pandemic with venture capital invested in those leaders reducing (even further)."
How can we get more women into tech?
"Invest in inclusive teams. This has multiple effects: those leadership teams tend to be build a more inclusive wider team themselves, and when there is a successful exit, those women and men then go on to start another company and/or invest in others (who are likely to be inclusive) and so the initial investment into inclusive teams goes on multiplying."
Kerry Baldwin, Managing Partner of IQ Capital and Vice Chair of the BVCA
Baldwin lends her expertise as a member on several boards, including BMLL, Bloomsbury AI, KisanHub, Apperio, and Divido. Building upon her prior work, she also led the notable Sirigen's exit ( to Becton, Dickinson and Company). As the BVCA council vice-chairman, she is the first person from the VC sector to be nominated for the position in over a decade and sits on the BVCA Venture Capital Committee. Baldwin is also a Fellow in Entrepreneurship at Cambridge University, Judge Business School.
How did you get into deep tech investing?
"Having worked in one of the early pioneering internet trading floors in the 90s, I understood the potential of what could be possible. I was immediately drawn to venture capital and deep-tech investments, joining the UK's leading VC in 1998."
Alexia Arts, Investment Manager and Fintech Specialist at MMC Ventures
What made you pursue a career in tech VC?
"After graduating, I worked at Santander across different departments of the bank. During my stint in the Strategy team around 2015, we organised an event with a few fintechs including FundingCircle. That was the first time I'd really encountered fintech and I was hooked. I started reading more about fintech, listening to the London Fintech podcast and the very first episodes of 11:FS's Fintech Insider podcast. Whilst I enjoyed the job and learnt a lot, I was sure I didn't want to do it long-term and I found the, seemingly unalterable, unwieldy systems and processes particularly frustrating. The startup world was, by contrast, fast paced and ready to bend a few rules where necessary."
"I discovered Santander actually had a venture fund, a $200m fund investing from Series A onwards in companies such as Kabbage, iZettle and MarketFinance. They were hiring for an analyst and I applied immediately. They were quite individual from the Bank, with separate offices in Shoreditch, Macbooks and, even, skateboards – I was sold! I had a great 18 months there and have now been at MMC for about three years, investing first cheques in companies from pre-seed through to Series A. I couldn't be happier with the move into VC and I love finding and working with all our amazing founders."
How accessible is the world of venture capital to women now? Is it improving?
"Whilst there is still a long way to go (women represent only 13% of decision makers in VC), this has progressed substantially over the last few years and I feel there is a genuine willingness to address the gender imbalance in the industry. It will take a while but a small improvement can set off a chain of events that increase the impact. For example, hiring a female investor to the team will likely result in a more diverse dealflow, and therefore portfolio, which is a step in the right direction to changing the whole balance and narrative of the industry."
"Individuals in the VC community are making a huge impact in order to make the industry more accessible. All initiatives, from creating funds to solely invest in underrepresented founders and introducing female-only office hours to creating open documents and resources on how to get into VC, make a huge difference. Not only is there a lot more information out there but, as female founders and investors rise up, the whole industry feels more accessible to females. Following female VCs and founders on Twitter is a great place to start, both to soak up industry knowledge as well as make contacts and read more specific resources on how to break into VC."
Katy Wigdahl, CEO of Speechmatics
"Personally I haven't been held back in my career due to my gender – it hasn't always been easy balancing family responsibilities and working in very male centric environments but I have always focused on the positives and kept a firm eye on my goals. I see a challenge as an opportunity to think differently."
"That said, there is clearly a lack of diversity in technology which I have no doubt is limiting innovation. With regards to the male / female imbalance, I think there are three key challenges that we need to overcome:
1) Not enough girls aspire to get into the nuts and bolts of the technology industry – engineering, coding etc. The solution is more exposure to the potential of this industry from a young age at school and to make it a gender inclusive topic. 
2) Those that do want to get into the industry find it hard. The solution is to give women access to networks, role models and confidence – our female Head of Product Thuy Le is an incredible technologist – we need to shine a light on the brilliant women who are already succeeding. 
3) People think working in tech is just engineering and coding but that couldn't be less the case. If you think of the most successful technology brands, there are huge teams in brand and marketing, HR, customer insight, sales etc – we need to shift the conversation to show the varied career options there are in this market." 
Blessing Ijoma, CEO at Hourspent
How did you get into tech?
"It was in a Cybercafé. The initial plan was to learn how to use a computer. As a newbie back then, I got fascinated seeing so many computers, tabs popping up as users navigate around what I had no idea of. When I started learning how to use a computer, I got to know about the internet. I realized it was more than just punching on my keyboard, it's an access to a world of opportunities, to learn, create and nurture whatever I can think of. I diverted to learning HTML, CSS and JS and then kick start my freelance career before founding Hourspent."
Are you well represented?
"Generally, women are under-represented in the tech industry. I've had my share of the pie and still do. The worst scenarios are some "opportunities" made to appear like they're doing you favors while it's the other way round."
How can we get more women in tech?
"It is more of a collective effort. Encouraging more women to go into tech is not enough. Educating women is key, but that is not enough too. Can companies, institutions, and the government erase unconscious bias towards women? While driving, I tend to avoid roads we often do experience gridlock on. On many occasions, I had to drive back once there is traffic congestion. No one wants to get stuck on the road for hours, and it's frustrating if other lanes are moving except the one you are on. Knowing that I'll be working twice as hard as my male colleague and still not be appreciated let alone be promoted can be frustrating. Who loves frustration? So, I'll likely "drive back". A lot of women are in this shoe. Since they'll likely "drive back", they can't be what they can't see. If we can tackle unconscious bias in hiring, investments, etc., the road will be clear for us to drive through, though there may be potholes, that's just fine."
Dasha Kroshkina, CEO & Founder of StudyFree
How did you get into tech?
"I was born in a town where opportunities were minimal. The desire to leave my comfort zone and explore the world drove me to attend one of Russia's top universities. Then, I continued my educational journey by winning scholarships and grants to study abroad in Spain, China, and the U.S. In 2017, I became the winner of McKinsey Next Generation Women Leaders award and founded StudyFree in 2018.
Originally, the market for studying abroad was traditional and low-tech with expensive and slow agencies and consultants. We started to build the edtech platform to make the process of college admissions abroad easy, transparent and accessible to anyone."
Are you well represented?
"More than 80% of StudyFree's team are women, and they make lots of important managerial decisions on an everyday basis. This is truly inspirational to me!"
How can we get more women in tech?
"Education is the most powerful tool for increasing the number of women in tech. It can bring personal growth and development and stimulate equality. Education really helps to start your career and make your first steps but when we talk about being a top manager or a founder or really anyone in the highest echelons of power we have to consider the situation more broadly.
While many of the world's societies have started to understand that women and men theoretically could have equal careers, no one expects men and women to equally share the household duties. While such a situation persists, we cannot speak about real equality. While women alone do the house work for other people, men and women cannot be equal in all of life. I believe that it is extremely important for men to take maternity leave just like women do and to take upon themselves half of household duties. This shouldn't be perceived by society as weakness. This way our relationships will beсome full-fledged partnerships."
Andreea Daly, Founder of Toovor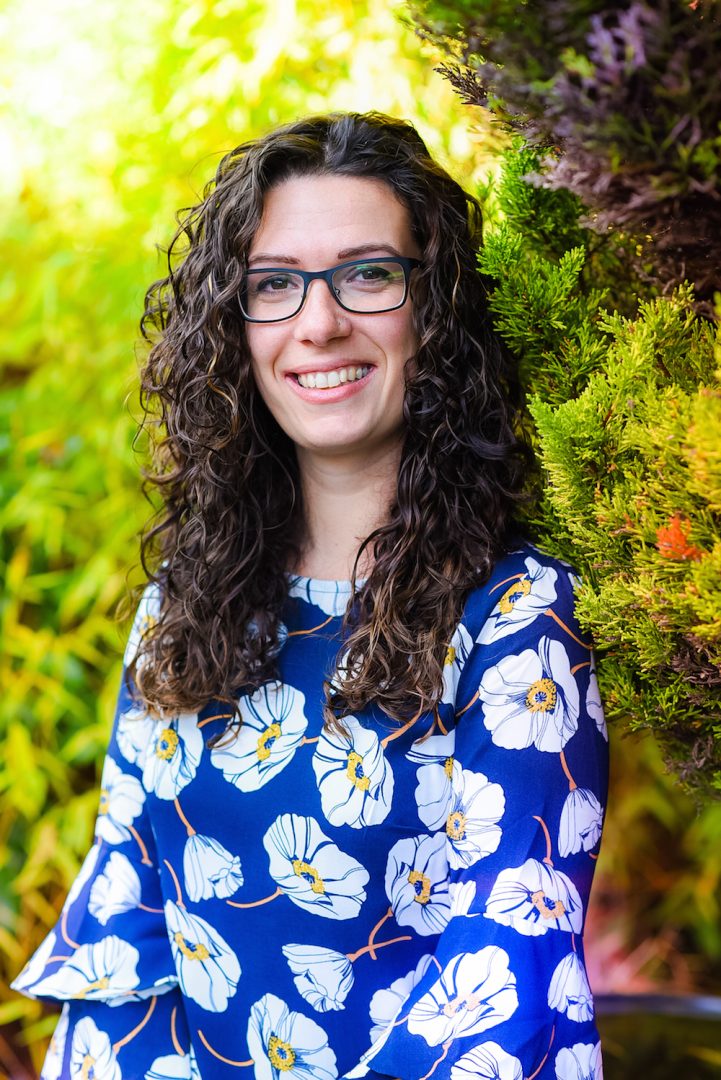 "You don't have to be a coder to be a nerd, or a woman in tech. I essentially get paid to (nicely) boss people around, often bribing them with cake. I'm the cake-wielding cat herder, leader of a nerd herd." says Andreea Daly of Toovor.
Are you well represented?
"I fell into software by accident. I've had a very nonlinear career since the day I started working and I'd landed in recruitment, which I wasn't well suited for as a specialism at all. It was my first and only corporate gig and my line manager at the time told me that my skillset was super well-suited to project management. I laughed, I didn't know "project manager" was a 'real' job! But I looked into it and it seemed a perfect fit. I didn't get anywhere internally so looked externally, and a small company took a punt on me, hired me as a "Project Manager plus" (plus whatever else needs doing). It just so happened it was a PM role in a software company. I've embraced my uber-geekiness my entire life, but I fell in love with software there and then. It's like the ultimate modern art to me – custom software starts as a blank canvas of endless possibilities, and the finished product is beautiful!"
How can we get more women in tech?
"It's not a scary boys' only club, it's a world where we can all be nerds, geeks, passionate about any and all of it. The more we girl geeks talk about it, the easier it'll be for the up-and-coming girl geek generation to embrace it. Come join the nerd herd."
Shiguftah Malik, Senior Information Security Consultant
How did you get into tech?
"I am a Senior Information Security Consultant at Gemserv and have worked in the certification industry for over 10 years. I have always been very interested in ISO27001 and information security as a whole and pushed myself forward to ensure I undertake the appropriate training internally as well as upskilling myself on courses through Open University.
I used to question my own ability and my technical knowledge until I had my line manager say, "not even you know how much knowledge you have". This took me by surprise as I was desperately trying to get the official Information Security Sector Specialist role.
This comment gave me the push to venture out from the certification body and join a consultancy. It was one of the best decisions I ever made, I really enjoy advising and helping my clients achieve certification or see them strengthen their information security controls. It really gives me a good sense of achievement."
Are you well represented?
"Generally, I don't think women are very well represented in technical fields. Over the last 10 years, there has been a raise in women in the certification industry, however, as a consultant I come across many companies where IT departments are still very much male dominated."
How can we get more women in tech?
"We could see more women in tech roles in the public domain by utilising mediums to their full capacity, such as social media and TV shows. Furthermore, I think having more women representatives at tech talks and career fairs would also be beneficial to change the status quo."