The past year has been difficult for many, the pandemic making companies have to rethink their way of working. Consequently, we think it's important to celebrate startups trying to make it in the legaltech world and build a successful business. The team at TechRound have ranked their top 25 legaltech companies for 2021, based on:
Have taken on huge responsibilities
Have demonstrated an ability to solve problems and help social issues
Have demonstrated success through concept, generating revenue or funding rounds
The Top 25 LegalTech Companies

Do You Have Any Questions?
25. Enact Conveyancing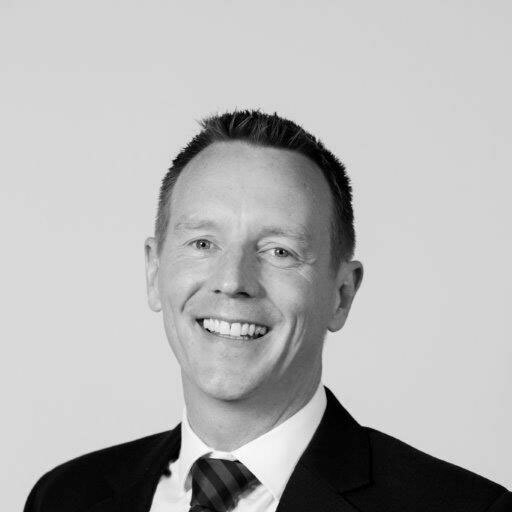 Website: https://www.enact.co.uk
Founder(s): Ben Carroll
Enact Conveyancing currently stands at the forefront of the market, serving as the largest direct conveyancer across England and Wales. Conveyancing services from the company have been supplied to over 1.2 million customers as they currently arrange one quarter of every remortgage on average.
Enact Conveyancing Ltd is a subsidiary of the FirstAmerican Financial Corporation, a leading provider of title insurance, risk solutions and settlement services for real estate transactions. Title plant management services are also provided alongside alternative property images and records, insurance and home warranty products. The company now offers services and products both directly and through agents worldwide.
Enact aims to provide the highest quality property and conveyancing services in the quickest, innovative and most efficient way, optimising the rate of all steps involved in the process.
24. Everyday Legal
Website: www.everyday–legal.co.uk
Founder(s): John Davies & Andy Gisby
Everyday Legal is an exciting new legaltech start-up that is aiming to make access to quality legal templates easier and more affordable for consumers and SMEs.
Founded in 2019, by CEO, John Davies and CTO, Andy Gisby, the pair have worked tirelessly to create hundreds of popular templates and to build those into a user-friendly interface that minimises legal speak and aims to simplify the process of creating legal documents that might otherwise cost hundreds or even thousands of pounds, if bought through traditional methods.
They were inspired to start the business when they were talking with friends and family about their experiences of trying to make changes in their lives – from renting out property or building extensions to starting a business or making plans for their Estates – they all found it overwhelmingly confusing and expensive, often resulting in leaving themselves exposed, legally. CEO, John Davies noted "We recognise that, when people are inspired to start a new project or venture in life, the last thing they want is to be tied up in paperwork or waste money on costly legal fees."
"Our aim is to provide small business owners and consumers with access to affordable legal documentation, supported by a user-friendly interface that makes it easier for them to create the right documents for their individual needs." Over the coming months the team plan to build on their existing library of templates and focus on their SME subscription offering. CTO, Andy Gisby, commented "We have enjoyed learning from the needs of our customers and their ambitions in life. Whilst already extensive, we are responding to our customers' requirements. As a result, our UK centric template selection will continually expand and adapt to their everyday challenges."
23. Nomio
Website: https://nomio.com
Founder(s): Josh Treon
Nomio is on a mission to transform documents into usable data. Popular AI-based "extraction" solutions typically achieve 60-70% accuracy, and that's only after feeding them with thousands of examples of manually-labelled training data. Founded by a Cambridge computer scientist and hedge fund engineer, Nomio only needs one such example and delivers 99%+ accuracy (seriously).
It's no secret that contracts and regulatory documents are complex, often only understood by a single individual in each company. Given the substantial risk posed by misinterpretation and non-compliance with these documents, demand for solutions that run beyond traditional document/contract management systems has been high.
Rather than build on top of old formats like Word and PDF, Nomio automatically translates these documents into a proprietary format which is compatible with a SQL database. This enables incredibly fast and reliable search and capture of key fields, whether numerical or text-based. Finally, Nomio allows you to export this information out into other systems via its powerful API.
Nomio closed its seed round in December 2020 with Kindred Capital and Sequoia's scout program, and also boast one of the most ludicrous angel investor lineups we've seen in a very long time. Having only made their first commercial hires in April this year, Nomio looks set to shake a complacent market to its core in 2021.
22. Arken Legal
Website: Arken.legal
Founder(s): Chris Brewer (MD Dave Newick)
Arken Legal is a provider of expert digital solutions for the private client and estate planning industry.
Arken.legal believes that digital services are the future of estate planning and that technology can be used to transform the way the estate planning industry is able to service clients. Over the next decade the world is about to see the largest inter-generational transfer of wealth, yet more than half of all adults don't have a Will, and for those that do, many are out-of-date. Arken.legal aims to change this.
Its goal is to become THE platform that private client solicitors, Will writers, accountants, trust companies and other legal services providers use for their ongoing estate planning and end-of-life conversations.
Arken.legal works in partnership with its clients to understand their key processes and provide the most efficient digital solutions for their Private Client business.
As a software as a service provider, Arken.legal invests heavily in data security, and provides its clients with a product suite to increase productivity and manage risk. Its solutions deliver business efficiencies, consistency across practice and lower risk, while enabling customer acquisition and an improved customer experience.
21. Manton Legal
Website: https://www.mantonlegal.co.uk
Founder(s): Egbe Manton
Manton Legal is on a mission to disrupt the legal space and bring it into the 21st-century.
Manton Legal launched in April 2020 and is a consultancy offering a digital solution to traditional law. It provides on-demand legal services for both start-ups and scaleups and works with a variety of freelancers and founders. From those needing day-to-day legal documents to those seeking legal assistance for pre-seed and Series A funding.
It adopts an agile and dynamic approach compared to the traditional law firm offering and will soon launch a new digital offering with the aim of reaching startups with easily accessible legal tools to run and scale their businesses.
Manton Legal has worked with over 200+ clients in the last year which indicates a shift in the way legal services are provided.
20. Naq Cyber
Website: naqcyber.com
Founder(s): Nadia Kadhim
Naq Cyber can assist any UK business that has clients, employees or suppliers and especially if they have an online solution possess a wealth of personal information, but many don't know what to do or where to start when it comes to securing that data and ensuring they are GDPR compliant.
Naq Cyber is a one stop platform designed to help small businesses seamlessly manage their cyber security and legal compliance. It essentially acts as a small business information security officer which is a vital position especially as millions of firms have been forced online by the pandemic. Managing the safety and security of business' information has never been more important and is essential for existence, survival and growth.
Employees around the globe are now working from home and this has caused cyber-crime targeting small businesses to rocket. Criminals are taking advantage of increased security vulnerabilities to steal data, generate profits and cause disruption.
Naq helps business owners protect their livelihoods, without adding another item to their to-do list. The company provide the tools and support needed to boost a business' resilience against the very real threat of a data breach or cyber-attack and take care of the necessary steps to ensure a business is GDPR compliant.
19. DoNotPay
Website: https://donotpay.com
Founder(s): Joshua Browder
DoNotPay was founded by Joshua Browder in 2015 and is currently available in both the United States and the United Kingdom. The application is available to download across all devices and uses artificial intelligence to provide legal services.
Originally, DoNotPay was designed to contest parking tickets however it has now expanded to help with various types of legal issues. There is free legal consultation available from a robot lawyer which functions automatically. There are now features included to help customers obtain refunds for hotel bookings and airline tickets alongside cancelling free trials and suing. Automated services can also help customers to obtain visas and green cards to enter the US, alongside filing small claims with utility providers.
18. Lexoo
Website: https://info.lexoo.com
Founder(s): Daniel van Binsbergen & Chris O'Sullivan
Lexoo was founded in 2014 by Daniel van Binsbergen and Chris O'Sullivan and currently delivers its legal services through 1100 lawyers across 70 countries, although the headquarters are in the UK.
Daniel van Binsbergen was formerly a lawyer, whilst Chris O'Sullivan was a developer whom together raised $400,000 in seed funding. Another $1.3M was raised by the pair in November of 2015, and a further $.4.4M in October of 2018.
The company offers programs for recurring work streams, with the company offering quick turnarounds on completed work related to sales, procurement contracts, data protection and NDAs.
17. Tabled
Website: www.tabled.io
Founder(s): Paul Massey
Tabled is a collaborative case management system used by companies such as Monzo and Secret Escapes, Universities and Local Authorities to manage legal and compliance processes more efficiently.  Tabled was founded by Paul Massey, the former General Counsel of Crowdcube after he experienced the challenge of managing high volumes of legal and compliance work in a rapidly growing company.  With backing from startup incubator Founders Factory, Tabled is growing rapidly with its focus on simple software solutions resonating with lawyers and their clients.
The matter management platform covers the full remit of legal and compliance teams, including contract management, compliance and legal workflows, misconduct reporting and law firm advice, all with the goal of harnessing data and improving how lawyers and clients work together.
Lawyers are often seen as a bottleneck, but busy lawyers can struggle to demonstrate their workload and value to the wider business. Tabled addresses this lack of visibility by providing a simple 'legal frontdoor' where clients can easily submit legal work to the legal team or obtain template contracts and policies. Lawyers, compliance teams and other stakeholders use the case management system to triage incoming work, collaborate with clients and law firms and to automate progress updates.
The integrated repositories maintain records and avoid vital data held in legal documents being lost in a drawer, with notifications ensuring deadlines are never missed. The platform captures structured data by integrating with email, messaging like Slack and Google Docs, providing the opportunity for lawyers to create more efficient workflows to unlock bottlenecks and to demonstrate their value through data and reporting.
The platform also connects inhouse legal teams with their external advisers to collaborate. Tabled recently released an RFP tool allowing inhouse lawyers to manage their panel of law firms, while comparing quotes for legal work to help manage law firm budgets.
16. Vestd
Website: https://www.vestd.com
Founder(s): Ifty Nasir
Vestd, the digital platform making light work of share schemes.
Setting up and administering share schemes was historically something of a time-suck for solicitors, but with the Vestd app and platform, all of that is a thing of the past. Vestd is the UK's first, most advanced and only regulated digital share scheme platform for SMEs. Companies use it to issue shares and options to people who they want to incentivise, motivate and reward with a slice of the action.
The company also works with a range of partners in the legal profession to help them digitise and simplify their clients' existing schemes.
Traditionally, share schemes were a manual admin bugbear for solicitors and frankly, spreadsheets were just not up to the task of managing complex and growing teams. By digitising with Vestd, solicitors across the country have enabled their clients to wave goodbye to the hassle and risk. Vestd is the only digital platform to offer in-house expert support, full Companies House integration and full FCA regulation.
Through the platform you can authorise new option pools, set new scheme rules, issue new agreements and manage all your existing arrangements. Each recipient has their own portal to see their options vest over time, and to model their value. Leavers are also managed digitally, and all information is flawlessly captured. Their handy autofill features make light work of HMRC submissions and by using the platform, you'll never miss a deadline.
The platform also does loads more – issuing shares, creating share certificates, automating confirmation statements and PSC notifications.
Company founder and CEO, Ifty Nasir, says that, "shockingly, half of all existing share schemes are non-compliant. Obviously, the ramifications of that can be severe. The risks of managing share schemes the old fashioned way are not to be underestimated, but with Vestd, our customers can rest assured that we won't miss a beat on their behalf."
15. Terrifio
Website: https://www.terrifio.com
Founder(s): Jim Gastle
Terrifio, world-first platform to revolutionise the IP lead validation process.
Terrifio is a client viability platform and tracking dashboard for IP Attorneys which helps determine client worthiness, subject matter, and a sense of the level of urgency for every prospective client. This is achieved by collecting just enough information from the initial point of contact and, importantly, before any non-billable time is invested by the IP Attorney. Developed as a result of over 35+ years' working with IP Creators by co-founder Jim Gastle, an IP enthusiast and Registered Patent Agent in Canada, Terrifio has undergone extensive testing, and research with leading Patent Attorneys in the UK, Canada and USA.
According to Gastle, there is currently no technology ecosystem curated for IP Attorneys to engage and facilitate IP Creators' enquiries in a cost-efficient way. IP Attorneys are extremely busy, adapting to the realities of this post-Covid world, with an eye on the coming opening of economies everywhere.
"For IP Attorneys, the key challenge has always been how to identify the immediate project needs of prospective clients, and in 2021 that is now coupled with a new focus on how to execute this process while maximizing value for the firm and the prospective client. Perhaps the single most impactful decision for an IP Attorney is to identify the right prospective clients when committing to an initial consult, since they can be both time consuming and expensively disruptive to an already busy practice. The world has changed and developing ongoing relationships with IP Creators even those who do not progress to becoming clients in the short term, will be a key IP firm growth trend going forward," says Gastle.
14. BRYTER
Website: https://bryter.com
Founder(s): Michael Grupp, Micha-Manuel Bues & Michael Hübl
Founded in 2018 in Berlin by Michael Grupp, Micha-Manuel Bues and Michael Hübl, BRYTER is a no-code platform that allows people in departments like accounting, legal, compliance and marketing with no special technical or developer skills to build tools like chatbots, trigger automated database and document actions and risk assessors.
BRYTER's technology makes enterprise tools user-friendly for all by removing one of the biggest roadblocks faced by legal teams – the lack of technical expertise required to automate logistical processes which drain time and money.
No-code is aimed at users who use enterprise software as part of their jobs, but do not have the expertise to design the complex systems behind them. While there are a number of low-code solutions aimed at addressing this same issue, BRYTER's solution is considerably simpler.
The toolbox enables users to create dialogue boxes, programmed based on the expertise that they have in their particular fields, which then source data they can then plug into other software via the Bryter platform in order to "perform" tasks more quickly.
Since launch, BRYTER has established a substantial customer base including the likes of McDonald's and Telefónica and professional services firms PwC, KPMG, ING and Deloitte (who in turn use it for themselves as well as for clients).
13. ContractPod
Website: https://contractpodai.com
Founder(s): Robert Glennie & Sarvarth Misra
ContractPod is an Al-powered contract lifestyle management platform founded in London by Robert Glennie and Sarvarth Misra. ContractPod combines all required contract tools into one place, optimising convenience. ContractPod allows users to create contracts, review third party documents through the use of Al and run reports on contracts which already exist easily.
ContractPod aims to simplify the contracting process, which is often complicated and manual. Consequently, pressure is reduced as simple tasks are completed automatically and workflows are made less complicated, with the platform improving the efficiency of the contract lifecycle.
In 2019 alone, ContractPod gained almost €47M in Series B funding. This was led by Insight Partners and there was participation from Eagle Proprietary Investments. This investment was the largest worldwide for lawtech Series B funding in the contract lifecycle management centre.
12. Epoq
Website: https://www.epoq.co.uk
Founder(s): Grahame Cohen
Epoq aims to simplify legal matters through their development of legal services including letters, contracts and documents. All of these legal documents are available to find either online or over the phone.
Epoq have developed a system called Rapidocs®, facilitating the creation of legal documents. The system allows for the usual face-to-face question and answer session with a solicitor to take place online, making it quicker for legal documents to be drafted.
Included in the system are guidance notes and English explanations, allowing those without legal knowledge and experience to complete documents easily whenever they are able.
11. Luminance
Website: https://www.luminance.com
Founder(s): University of Cambridge Mathematicians
Luminance is the world-leading artificial intelligence platform for the legal profession, transforming legal document review and contract analysis for over 300 organisations in 55 countries. This includes global organisations such as the confectionary company, Ferrero, and Colombian airline, Avianca, over one-fifth of the 'Global Top 100' law firms, as well as all of the 'Big Four' professional services firms. Luminance can be used to support lawyers across the legal spectrum from contractual reviews, including M&A due diligence and real estate reviews to contract negotiation, regulatory compliance and eDiscovery.
Founded in 2015 by a team of mathematicians from the University of Cambridge, Luminance's technology assists lawyers who are becoming crippled by information overload. Ever-increasing data volumes make it unfeasible for lawyers to comprehend all of the information contained within their documents, running the real risk of missing key information.
Luminance approaches the issue of data overload with AI: powered by a unique blend of supervised and unsupervised machine learning, Luminance immediately reads and forms an understanding of documents, no matter how vast the dataset.
Luminance instantly presents its AI-powered analysis back to lawyers across a series of interactive widgets, automatically highlighting key datapoints and anomalies. For instance, Deloitte Legal deployed Luminance's AI to rapidly assess a set of 4,500 contracts following Brexit, identifying crucial risks in 30% of the contracts. The world's largest law firm, Dentons, also used Luminance's AI to review 180,000 documents in just two weeks. This approach has enabled customers such as EY and Bird & Bird to achieve time savings of up to 90%.
In recognition of its success, Luminance has won numerous accolades, including the Queen's Award for Innovation, being selected as a 'Technology Pioneer' by the World Economic Forum and a 'Future Fifty' company by Tech Nation.
10. BusyLamp
Website: https://www.busylamp.com
Founder(s): Dr. Michael Tal & Dr. Manuel Meder
BusyLamp, the legal operations software provider, helps in-house legal departments reduce their legal costs and operate more efficiently. Founded by two lawyers in 2012 frustrated by endless spreadsheets and the lack of good legal software that legal teams actually want to use, BusyLamp provides the information, data, trust and tools that in-house counsel need, where and when they need them, so they can focus on the strategic tasks that matter most.
Today, BusyLamp's award-winning and easy-to-use SaaS solutions eBilling.Space and Matter.Space are used by in-house counsel and their law firms all around the globe providing sourcing, fee tracking, matter management, e-billing and spend management all backed up with powerful reporting and analytics.
Headquartered in Frankfurt, BusyLamp also has offices in London and New York – working closely with its customers to constantly improve their solutions which meet the highest standards of usability, data integrity and cyber-security. The legal operations software provider was recently awarded 'market leader' and 'highly innovative' special recognitions by Hyperion Research for its strength and capabilities in international invoicing, data privacy, sourcing application and modular enterprise legal management (ELM).
The Hyperion's MarketView™ Report is the only independent analyst-based research of the legal solutions market, serving general counsel and legal operations leaders to make the best software decisions to meet their operational needs.
9. inCase
Website: www.in-Case.co.uk
Founder(s): Sucheet Amin
inCase™ is an "award-winning" mobile applications and software management company specialising in solutions for legal professionals. The inCase app was born to revolutionise the way lawyers interact with clients. The sole focus of inCase is to greatly increase client satisfaction whilst providing large efficiencies to the lawyer.
The unique industry background of the inCase team means they are well versed in the challenges and obstacles that lawyers face daily. Along with the pressures and desires business owners hold in running their firms.
inCase is dedicated to making continuous improvements within the legal industry using the latest pioneering technology. Their recent acquisition of the QuoteXpress platform has expanded their product portfolio to offer a fully comprehensive communication service to benefit clients and staff.
8. Exizent
Website: https://www.exizent.com
Founder(s): Nick Cousins & Aleks Tomczyk
Exizent was founded by Nick Cousins, who has worked in financial services for the last 20 years with senior roles at various banks, including Barclays where he was responsible for rebuilding its financial and investment advice proposition in the UK.
When he left financial services in 2018, Nick was determined to create a business that could have a meaningful impact on the lives of the UK population. Having experienced a number of bereavements himself and watched close friends struggle too, it became clear to him just how lengthy, repetitive and overly complicated the probate process can be, made all the more challenging by the emotional turmoil and grief of the loss itself.
What struck Nick most was that this is something so many people must deal with, and they are having to do at the most difficult time in their lives.
He could see that the current system was not fit for purpose and became convinced that in this era of digitised services, and more transparent and open access to data, there must be a way to make the process of administering someone's estate more efficient, simple and secure, and ultimately less stressful for the bereaved.
He realised that by adapting, expanding and developing existing, proven technologies and making the data and information needed more easily accessible, there was huge potential to solve real issues and make peoples' lives better.  Nick partnered up with co-founder Aleks Tomczyk, who had a successful track record in technology innovation and growing technology-led businesses, and, with backing from FNZ, Exizent was born.
As 'tech for good' business, Exizent has been set up with a strong social purpose – to help people at the most difficult time in their lives. Exizent's cloud-based technology is digitizing the probate process, providing the industry platform for professionals involved with managing bereavement. When someone passes away, Exizent aims to connect the data and services used by legal services firms, banks and financial institutions, and executors to improve the bereavement experience for everyone involved. 
7. Seedlegals
Website: https://seedlegals.com
Founder(s): Laurent Laffy, Anthony Rose & Anthony Drogon
SeedLegals was founded by serial angel investor Laurent Laffy and serial entrepreneur Anthony Rose after they were both tired of paying large amounts of money for lawyers to provide legal documents at each funding round, especially as each funding round would take months to be negotiated and closed.
6 months later, SeedLegals was launched and became the first platform worldwide to allow founders and investors to crate all legal documents required for a funding round. The company has now become the largest closer of funding rounds in the UK after helping over 15,000 startup companies to grow faster.
6. Della
Website: https://dellalegal.com/della-platform/
Founder(s): Nicolas Chauville & Christophe Frèrebeau
Della is a European company currently based in both London and Paris, founded by Nicolas Chauville and Christophe Frèrebeau. They began Della after the sale of one of Christophe's businesses was almost prohibited due to an issue with small print in a customer contract.
Christophe then went on to utilise some breakthroughs allowing for advancements with computer documents. They hoped this technology would become essential in the legal industry, and so created a product which would be easier for lawyers to use.
Della's tools allow lawyers to easily manage their workload with the paperwork process becoming simpler. Della allows customers to define their own checklists and review contracts, increasing the rate of the manual processes. Della answers questions from checklists and remembers user corrections to further optimise the process.
5. Legl
Website: https://legl.com
Founder(s): Julia Salasky
Legl is founder Julia Salasky's second legal tech venture. Her team has expertise across a variety of industries, including fintech and compliance. They aim to provide law firms with the tools they require to expand and succeed in the digital world, through on boarding new clients to improving payment options.
Legal are modernising manual processes through automation whilst improving client experience through a range of convenient options. New payment options enable customers to improve cashflow and simultaneously reduce costs. Automated and streamlined workflows can be implemented across entire firms and implemented in a single day with API integrations and practice management systems.
The software also makes it easer for firms to see where client information is missing and enables them to receive payment faster with data-driven insights into payment times and cash flow. Payment tools are also legal-specific.
4. Genie AI
Website: https://www.genieai.co
Founder(s): Rafie Faruq
Genie AI is an up and coming lawtech firm looking to benefit law firms and in-house legal teams through the creation of the 'SuperDrafter'. The SuperDrafter uses NLP (Natural Language Processing) alongside machine learning capabilities. In this way, it is able to predict legal language which is deemed suitable for lawyers, enabling them to draft contracts and legal documents faster.
SuperDrafter offers a wide variety of features which should simplify the drafting of documents. There is a clause recommendation tool which allows access to thousands of previous precedents, allowing those drafting documents to see examples and quicken the prices. It is also possible to search for necessary clauses by sector, client and alternative smart filters as machine learning models are capable of tagging relevant clauses accordingly.
Genie AI also uses an automatic review tool to ensure all documents produced adhere to standards set by both company and client alongside a document management tool which categorises and stores documents in an accessible location with integrated APIs.
3. ClauseMatch
Website: https://www.clausematch.com
Founder(s): Evgeny Likhoded
ClauseMatch has created a platform which allows for easy organisation and management of policies, procedures and controls. Targeted towards global financial institutions, ClauseMatch helps organisations to address regulatory changes through updating pre-exisiting policies and procedures.
ClauseMatch is used by teams across all sectors, including legal, compliance, finance and operations, offering three important functions. The policy management feature aids with management of policies and procedures which are monitored in real-time, allowing organisations to see what they are required to update, always ensuring compliance.
Organisations will also be provided with clear evidence of both compliance and governance, benefitting them if they are questioned by regulators or auditors. The AI mapping tool provided by ClauseMatch also helps to automatically identify clauses which may contain policy gaps or are out of date in already existing policies. The policy portal also provides a repository of any policies updated by an organisation to ensure all employees are aware of the latest controls.
2. Farewill
Website: https://farewill.com
Founder(s): Dan Garrett
Farewell uses an online platform which allows customers to write personalised and legally-binding wills. The technology used provides a simple solution when it comes to death planning, making it easier for all parties involved. Currently Farewell boasts over 50 employees with multiple partners across various industries such as insurance, charity and mortgage.
The probate feature offered by Farewell was launched in 2019 whilst the cremation feature is a recent addition. The will-writing service consists of only three simple steps. Customers are required to answer online questions before their responses are checked by legal experts within the next 5 days. Witnesses are required to be present at the signing of the will in order to make it legally binding.
Farewill's probate services are also available, submitting applications within 7 days and then posting probate grants to customers. The cremation service and delivery of ashes is also now possible.
1. Evidology Systems
Website: https://www.evidology.systems
Founder(s): Rupert Brown
Evidology Systems are a specialist regulatory technology company with a focus on compliance, supporting any principles-based regulation, including GDPR, FRTB, SMCR, ISO 27001 and PSD2. Their solution enables organisations of any size to be compliant at all times, providing a unique, visual system.
Using an industry-standard visualisation tool, Evidology Systems can be deployed without affecting underlying systems. The platform's ability to address regulations in the financial markets gives companies a strategic advantage with the highest level of ongoing defence and consistently argued evidence against liability.
Evidology Systems is a second-generation RegTech specialist, going far beyond the basics of just collating and checking data. Clients benefit from the most comprehensive approach currently available; Evidology's aim is to give the enterprise the highest possible confidence in compliance across a wide range of principle-based regulations. The challenge businesses face in meeting various regulations is that often there is no black/white answer – the days of sending the regulator an updated spreadsheet and hoping for the best are over.
Evidology Systems is the only system which combines the evidence-trail of the required reporting data with individual and corporate responsibilities, and links it to current legal opinion for each regulation. This combination of traceability, dynamic compliance and expert legal opinion is the only approach which delivers a sustained 'best effort' which is now expected by regulators.