At nr2 we are building a bridge between Chinese and South Korean start-ups and investors around the world. We do that by gathering and structuring data on both start-ups and investors to remove the barriers to mutual understanding.
Our main product, Sight®, harnesses our award-winning AI algorithms to provide insights into Chinese and South Korean technology opportunities, threats, trends and broader market dynamics. It is the largest collection of China and South Korea technology-related live data available, and it is structured to enable actionable insights.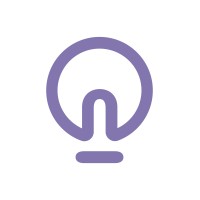 How did you come up with the idea for the company?

Maxim Parr, my co-founder, and I met in 2018 in Beijing. Both of us were longstanding Beijing residents. Over coffee, we discovered a shared belief: technology startups are changing the world.
We were also both convinced that technology, particularly in North Asia, was evolving too quickly to stay on top of. I had already been exploring ways to work with Chinese start-up data. As I was sharing them, we both agreed someone needed to build a technology to remove the culture and language barriers preventing understanding of Asian start-ups; something a bit like Google but for start-ups.
That conversation formed the foundation of nr2.


How has the company evolved during the pandemic?

I arrived in South Korea just before the pandemic. When it hit, I was incredibly impressed by the way South Korea responded, creating innovative technologies to help people cope. For example, an app quickly came out highlighting convenience stores selling face-masks and how many masks they had in stock.
There was a lot of fear at the beginning of the pandemic in Asia about how bad it would get. Seeing South Korea's reaction, I not only focused our efforts on understanding the country's startup ecosystem, I moved here permanently.
That decision proved fortunate. As the pandemic has unfolded, wide-ranging innovations in China and South Korea were of huge interest to the investors we work with. In China, for example, where we saw the emergence of powerful online co-working spaces like Dingtalk, and livestream sales growing more than 7 times in a few months, people wanted to know who was doing well and why.
Sharing these innovations and empowering investors to find companies to partner with, or invest in, reinforced my belief in nr2 and our mission. Equally, enabling startups to understand international investors and their portfolios meant we were bridging ecosystems which would otherwise not have connected.

What can we hope to see from nr2 in the future?

Information on startups from more and more countries. We gather data in real time from across the internet. Getting that right in China has proven very different from getting it right in South Korea. In China, for example, a lot of information is shared through Tencent-related media, whereas in Korea, Naver and Kakao are the main means of communication.
Wherever a startup and its innovation is coming from, we want to make it possible to compare apples with apples.