Last week, M&S made headlines after it launched legal action against Aldi, over the discounter's copycat version of its Colin the Caterpillar cake.
Dubbed 'Cuthbert' by the low-cost supermarket, the battle of the caterpillars has dominated press and social media, as support has poured in from the public and other supermarkets, poking fun at the case.
Despite other supermarkets also carrying similar products on their shelves, M&S launched their legal action solely against ALDI. Sainsbury's sells a caterpillar cake called Wiggles, Tesco features Curly, and Asda has their version dubbed Clyde.
Despite this, M&S want Aldi to remove the cake from sale as well as agree not to sell anything similar in the future.
To get to the bottom of the case, we asked a panel of lawyers to tell us what the case means, why it's likely M&S just targeted just Aldi, and what the different outcomes could be.


Our panel of experts
Gary Assim Partner, International and IP at national law firm Shoosmiths
Richard Riley, Associate Solicitor in the Corporate Commercial Team at Slater Heelis
Ben Rose, Trainee Solicitor at Acumen Business Law
Aman Johal, Director and Lawyer at Your Lawyers
Vicky Biggs, Commercial Litigator from Myerson Solicitors
Jonathan Gale, Barrister, St Philips Chambers
Karen Holden, CEO of A City Law Firm

Let's see what they said…

Gary Assim Partner, International and IP at national law firm Shoosmiths
"Aldi is known to sail close to the wind on creating products which look and/or sound incredibly similar to other brands. The typical attack is for the brand owner to claim that Aldi is infringing a trademark like here in the M&S case or that Aldi is passing off its product as that of the brand owner.
"Both of these are fraught with difficulty as, unless the name of the Aldi product is identical with the brand in question, the brand will need to show that customers have been deceived into believing that the Aldi product is in fact theirs or associated with them. Aldi, of course, can say that it does not sell any of the brands' products and its customers know that these types of products are Aldi's own label' therefore there cannot be any confusion.
"There was a recent successful court case in 2019 against Aldi brought by Charlotte Tilbury, the cosmetic brand, but this was based on copyright and the copying of certain designs on the Aldi product, not the name or look of the product.
"Brands faced with similar problems with Aldi or other third parties should consider all of their IP rights and consider which one, or combination, are strongest and then decide if it is worthwhile to launch legal action.
"M&S may find their case against Aldi difficult since there are other caterpillar cakes on the market. They should have taken a zero-tolerance approach from the start if they felt that Colin and Connie were so important to them."

Richard Riley, Associate Solicitor in the Corporate Commercial Team at Slater Heelis


"There is nothing wrong with taking "inspiration" from other products but retailers should think carefully about copying and where the line between inspiration and outright copying fall.
"If it is really a copycat then depending on the product they would be at risk of claims for trademark infringement, passing off, copyright infringement, and even design right infringement.
"In the Colin v Cuthbert case, M&S are relying on three trademarks that they have and claiming that either or both of them are infringed by this allegedly confusingly similar product.
That said, such claims can be costly and depending on the copy difficult to prove confusion; so a retailer might think it is worth the risk especially if it is reasonably clear that what they are selling is not the real thing.
"These days it is generally accepted that the public is much more savvy when it comes to understanding the difference between imitation products and the real thing so this can be a barrier to a successful claim.
"Do copycat designs affect a retailers' reputation or help it gain popularity instead? To a point, it depends on who the retailer is and what their reputation is. Aldi are positioned as a cheaper and more disruptive supermarket so something like this can fit in with that and help gain popularity – especially if you have a savvy social media team like they do.
For M&S the risk in taking this type of action is that they can come across as killjoys trying to cut out competition which, at least Aldi would argue, the public know and understand is a different more affordable product. It is a risky strategy from a PR perspective and certainly, so far Aldi seems to be winning the PR war.
"Aldi is well-known for its copycat designs. Is it about time Aldi was called out? Some of their designs are pretty close to their better-known counterparts and they have had issues in the past with some of their products, however, one of the key parts of trademark law is showing that there has been confusion in the minds of the public. The argument would therefore be that there is no confusion as Aldi is so well known for doing this that the public is able to understand the distinction between the Aldi product and the better-known one.
"On that basis, the better-known brand may not think that a claim would be successful, and/or that they have not suffered damage from it. As strange as it may sound, in a lot of ways Aldi's reputation here may be protecting them.
"Why is Aldi being singled out while Big 4 grocers have their own versions of caterpillar cakes? Difficult to say, M&S say it is because they are concerned that consumers would confuse Aldi's inferior product with their own. Perhaps M&S doesn't see the Big 4 as supplying an inferior product or perhaps they think that the Big 4's products are not confusing enough. At this stage, it isn't clear but you could reasonably expect that this would be a question that Aldi's lawyers would put to M&S."


Ben Rose, Trainee Solicitor at Acumen Business Law


"What are the next steps? From a legal perspective, the next phase will be M&S working to establish their trademark infringement case. The key elements of this are:
1. The sign/ image/ name used by the infringer (Aldi) is Identical to the registered mark which M&S has and is using in relation to the goods which are identical to those which M&S uses the mark for; or
2. The sign/ image/ name used by the infringer (Aldi) is:
a. Identical to the registered mark which M&S has and is using in relation to goods which are similar to those which M&S uses the mark for; or
b. Similar to the registered mark which M&S has and is using in relation to the goods which are identical to those which M&S uses the mark for; and
c. In the case of both of the above, M&S will also have to prove that there is a likelihood of confusion on the part of the public which includes a likelihood of association.
3. Lastly M&S could make the case that the mark used by Aldi (being the name or the image of Cuthbert) is identical or similar to M&S' mark, the particular mark has a reputation within the UK and the use of the identical or similar mark by Aldi takes unfair advantage of or is detrimental to the distinctive character or repute of M&S' mark.
"The next steps will be for M&S to establish the key requirements of each of these cases. First and foremost this will include setting out that Cuthbert the Caterpillar is similar to the registered marks that relate to Colin the Caterpillar. The argument for bringing the case against Aldi, despite there being an array of cake caterpillars, arises from the similarities of the two cakes and their packaging. The eyes, shape of their faces, smarties on top of the caterpillar, and packaging style are all, arguably, similar.
"In both cases, M&S will also need to establish either a degree of confusion between Colin and Cuthbert or, alternatively, that Cuthbert is either taking advantage of Colin's reputation or damaging it. Confusion is proven, typically, by getting evidence that the general public either associate the two or would confuse the two were they provided with them side by side.
"In regards to the outcome of the case that will be for the High Court to decide, if it gets that far, and some of the likely consequences could be an injunction preventing Aldi from selling Cuthbert, damages where M&S can prove that Cuthbert has harmed or befitted from Colin's reputation or alternatively Aldi could be found to not be infringing on M&S' IP. The likeliest outcome, however, is for the matter to be settled outside of court between the parties themselves."

Aman Johal, Director and Lawyer at Your Lawyers
"Colin the Caterpillar has found himself at the centre of quite the legal storm. M&S's decision to put Cuthbert in the dock and sue Aldi over its lookalike product has bemused many in the legal sector, myself included, and you have to ask: why Aldi, and why now? Most major supermarkets have their own caterpillar cake; Tesco has Curly, Asda has Clyde and Waitrose has Cecil. There is a touch of butterfly symmetry in Aldi's unsubtle imitation, with the branding and packaging style being similar, and Cuthbert himself bears an uncanny resemblance to Colin. But the distinction of targeting Aldi alone has raised eyebrows, despite the fact Cuthbert is something of a copy-caterpillar.
"We can understand why M&S might feel cheated by the product but, unless this is a PR stunt, albeit a highly successful one, what does this caterpillar controversy really come down to? In my mind, it's more about competition than copyright infringement. M&S is probably more concerned about Aldi encroaching upon its established territory in the UK supermarket sector. M&S may be flexing its legal muscles at a time when the commercial odds are stacked in favour of discount outlets.
"People have been increasingly switching to stores like Aldi in recent years, perhaps more so during the pandemic to save cash and get better value for money in these turbulent economic times. The fact that Aldi's sales grew by at least 10% in 2020 is a clear testament to this. M&S, which has forged a brand of specialist, quality food, must be worried about the growing success of the discount chain.
"In terms of outcomes, if M&S's legal expedition does take wing, it could be awarded an account of profits which Aldi has made as a result of the infringement, and an injunction preventing the further sale of the product. If not, it may be a win for the #FreeCuthbert movement."

Vicky Biggs, Commercial Litigator from Myerson Solicitors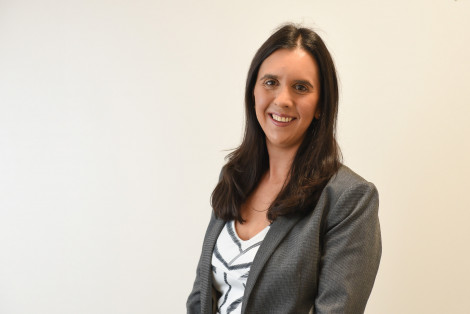 "Marks and Spencer has accused Aldi of infringing its Colin the Caterpillar trademark. M&S has reportedly said that Aldi's Cuthbert cake is similar to M&S's Colin cake and this would lead consumers to believe that they were of the same standard and 'rides on the coat-tails' of M&S's reputation.
"M&S has three trademarks relating to Colin which M&S believes means that Colin has acquired and retains his own distinctive character. A trademark is a symbol, word or words used by a trader to distinguish its products or services from its competitors. A trademark can be a brand name, a company logo, a trading style or even distinctive packaging. It can also consist of the shapes of products as well as slogans and straplines. Trademark infringement can occur if an infringer creates similar goods which causes confusion to members of the public or takes unfair advantage of or is detrimental to the character or reputation of the trademark.
"M&S is believed to have been the first supermarket to sell a caterpillar cake but many supermarkets have since created their own similar products. It is likely that M&S has targeted Aldi because Aldi has a reputation for creating products that look and/or sound similar to other brands. The fact that there are many other caterpillar cakes on the market may make it difficult for M&S to succeed in its claim.
"If M&S is successful in its claim, it could seek the following remedies:
1. An injunction preventing Aldi from selling its Cuthbert cake in the future;
2. The delivery up and/or disposal of Aldi's Cuthbert cake;
3. Damages for loss of sales or damage to goodwill or an account of profits in respect of the profits Aldi made in selling its Cuthbert cake; and
4. Recovery of its costs incurred in bringing the trademark infringement claim."

Jonathan Gale, Barrister, St Philips Chambers


"This case between M&S and Aldi is about brand protection as well as brand promotion.
"M&S's "Colin" brand has been going a long time and, M&S have more than one trademark for it. M&S are likely to say that they have built up considerable goodwill and a particular kind of high reputation among consumers, which they do not want to be tarnished or diluted by Aldi's product over which M&S have no control. M&S may wish to prevent others "riding on the coat-tails" of their brand's reputation.
"The law of trademarks and passing off has traditionally protected goodwill and reputation against confusion and deception at the point of sale, but in this case, it is likely to be clear to purchasers in the store which of the confectionery crawlers they are buying. It is now also possible to protect against post-sale confusion. A birthday guest could eat a segment of Cuthbert believing it to be Colin, and the guest's opinion may have an effect on Colin's reputation outside of M&S's control.
"The number of other supermarkets who already have a caterpillar cake may detract from the distinctiveness of the M&S brand and the fact that M&S have allowed this to happen up to now may make it more difficult for them to stop Aldi, as a caterpillar cake may be seen as generic.
"We could see a variety of outcomes, for instance, we could see Aldi having to give M&S a slice of their profits, but it is likely that M&S are interested in drawing a line in the sand by way of an injunction. If Aldi wins, we may see more lookalike products. The case could settle, but it is not likely that M&S would be satisfied unless Aldi's Cuthbert is permanently withdrawn, or perhaps metamorphosized…."

Karen Holden, CEO of A City Law Firm
"In what is being dubbed as the ultimate food fight that has the potential to get nasty: Colin the Caterpillar is going to war with lookalike Cuthbert. On Thursday 15 April 2021, M&S filed an intellectual property claim against Aldi in the High Court.
"This is not the first caterpillar cake to rival the M&S original, however, M&S is of the view that Aldi's cake is too confusingly similar to the original and is leading consumers to believe they are of the same standard.
"M&S launched Colin the Caterpillar 30 years ago and his appearance has been substantially unchanged since around 2004.
"M&S has three trademarks relating to its cake, which includes the words "Colin the Caterpillar" and the packaging. M&S submitted the similarities between the two products would lead consumers to think they are of the same standard, which enables its cheaper rival – Cuthbert which costs £5 while Colin is £7 – to "ride on the coat-tails" of the company's reputation for high-quality food.
"Both cakes are similar in appearance – each has hard chocolate shells and are decorated with sweets and white chocolate smiling faces. It would be very difficult to distinguish Colin and Cuthbert apart without tasting the products.
"M&S argues alongside its three trademarks, that it believes Colin has acquired and retains an enhanced distinctive character and reputation. The High Court's decision expected later this year will rest on whether it views Aldi is seeking to benefit commercially by bringing a confusingly similar product to market. For now, Aldi at least seems to be taking its fight out of the Courtroom and to its consumers with extensive media and social media campaigns. Aldi seems to be trying to appeal to M&S to discontinue its case and instead come together for charity. It remains to be seen how this may be interpreted by the Courts but equally who comes out the winners and losers generally in this matter.
"The judgement will have significant ramifications for retailers generally. If M&S are successful, the court will award M&S substantial damages as well as ordering all Cuthbert's to be removed from the shelves.
"If Aldi are successful, not only will it be a significant PR win for Aldi, it will also offer a fascinating insight into the court's interpretation of trademark disputes relating to food products. Not to mention, the fact that Colin and Cuthbert will be forced to co-exist peacefully going forward."