Pupil, the global spatial data company and AI pioneer, has launched a new class of NFT for 'phygital' real estate through hyper-accurate digitisations of real-world spaces
The AI leader has revealed a significant pipeline of buyers across residential and commercial real estate
Pupil's current order book for NFTs represents circa $500k in revenue, with a total revenue opportunity of over $70m this year alone
This is the first time digitisations of real-world properties have been sold as an NFT providing the first concrete evidence that a broader market exists for these assets, confirming their value and potential to revolutionise our digital interaction with real estate
Pupil, the spatial data company that uses AI to create hyper-accurate digital twins of physical real estate, has successfully launched a new class of Non-Fungible Token (NFT) by completing the world's first sales of verified digital representations of physical properties. This is the first time globally that the verified documentation of a real-world property has ever been sold in the form of an NFT, creating a new market that brings together physical and digital, or 'phygital', real estate. The unique offering opens up a new opportunity for owners of real estate to purchase a verified, accurate digital representation and record of their property through an NFT. A bespoke artwork in the form of an individual QR code will be produced for each NFT that is purchased, which can be put on display in the physical property. The QR code will enable access to the digitised property.
Pupil has confirmed today, 21st March 2022, the sale of tens of thousands of dollars of NFTs through the OpenSea marketplace. This includes the business's residential property mapping product, Spec, which has sold residential NFTs to a range of buyers. The first UK sale was to Chestertons' estate agent and London homeowner, Charlie Syson, who is now in possession of his verified 'phygital' real estate NFT. Other sales range from the owners of villas and apartments in Dubai to a family home in the Hamptons, Long Island, USA. At the same time, Pupil's commercial property equivalent, Stak, has mapped an entire portfolio for a leading UK commercial real estate business. Again, both Spec and Stak's outputs are guaranteed and insured to 99% accuracy through their respective Verified trademarks.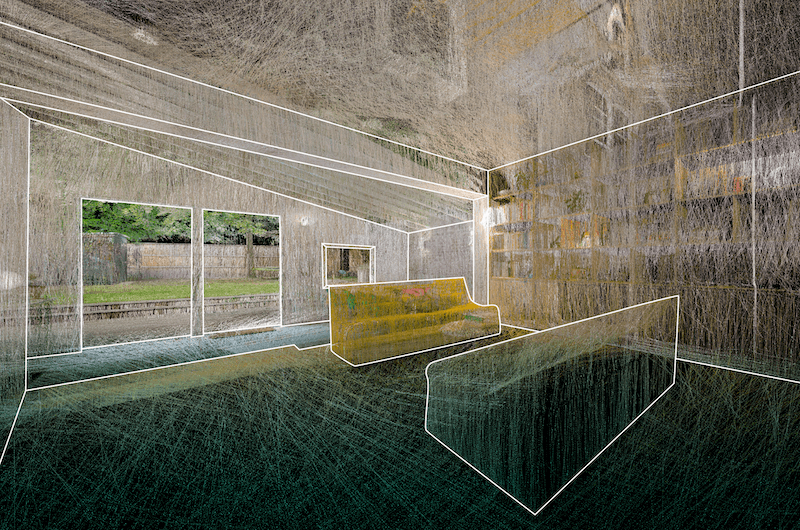 Moving beyond property NFTs being a speculative or theoretical investment for niche collectors, Pupil's sales pipeline for phygital real estate NFTs already includes orders worth hundreds of thousands of dollars, evidencing that these assets have a much broader market than collectors of NFT art, or trophy assets for the super-rich.
Pupil has so far sold NFTs in every geographic market in which it operates, including Europe, the Middle East and North America. Interest is from individual homeowners of all income brackets as well as some of the world's largest property developers and commercial real estate businesses. This growing market suggests there is rapidly expanding consumer appetite for new ways to interact digitally with physical real estate though NFTs.
Significantly, NFTs can play a key role in revolutionising how we interact with real estate. For example, NFTs will be essential to facilitating the trading of verified digital representations of physical property in the metaverse. These digital assets could also facilitate blockchain transactions for physical properties, speeding up the entire purchasing process via the use of verified property datasets to underpin transactions.
Pupil is in discussions with land departments and regulators around the world to incorporate the verified NFT floor plans into compliance documents to be added to the records of a property recognised by the relevant authorities.
Future NFTs from Pupil will include 3D digital twins underpinned by accurate measurements, allowing for more immersive digital explorations of the physical real estate through the purchase of the token, as well as ownership of a digital version of a physical property which is guaranteed for its accuracy. The launch of this trademarked 'Home in Your Pocket' concept will fundamentally change how people interact with real estate, the industry that holds two-thirds of global wealth.
James D. Marshall, Founder and CEO of Pupil, said: "No one else around the world can produce a Spec or Stak Verified NFT of a physical property. We are able to offer our customers a unique proposition, combining the physical and digital elements of real estate to give them the opportunity to own an NFT that is verified for its accuracy and authenticity. Coupled with our truly ground-breaking 'Home in Your Pocket', we are changing the real estate landscape globally and adding a new dimension to a $327trn market. Our sales evidence a significant step towards digitising the built world, a process that could be transformative in how we interact with real estate. Transacting with the use of a verified NFT of a physical property through blockchain could prevent fraud, increase accuracy and save significant time and stress when buying and selling real estate, while the possibilities for how we could use NFTs to trade and explore exact digital replicas of real-world spaces online are endless."
Oliver Breach, Founder and Chairman of Pupil, said: "We are servicing ever-growing demand from homeowners up to the largest global asset managers to acquire a Spec or Stak Verified NFT of the properties that they own. This market is far bigger and more diverse than many realise. As a result, Pupil is continuing to invest in the development of this transformative new product. Our technology is facilitating the transition to a reality where the real-world spaces we know and love can be digitally replicated with verified accuracy. This, in turn, moves us a step closer to game changing applications of this technology, including the trading or renting of a hyper-accurate digital version of your property and the ability to trade physical real assets safely and instantaneously through blockchain on a much larger scale."
Pupil combines proprietary AI and industrial-grade LiDAR scanning hardware to capture millions of points of measurement to document a physical property. This hyper-accurate data (that forms a point cloud, as seen in the latest James Bond film) is processed through AI to create the floor plan/digital twin and then converted into an NFT. This provides the perfect gateway into the NFT market for those less well versed in blockchain and cryptocurrency trades, but also meets the high demand from experienced NFT and digital real estate investors.
Founded by James D. Marshall and Oliver Breach, Pupil has created next-generation technology through $45m of investment and a five-year R&D programme. Through its products, Spec and Stak, Pupil captures residential and commercial real estate, producing digital twins of the spaces. Spec Verified and Stak Verified, its registered trademarks, add a vital layer of verification that underpins the floor plans and NFTs it produces. Through Spec, Pupil has digitised over 40,000 residential properties in London alone with a value of more than $40bn.
Pupil's technology is setting new standards for property measurement accuracy around the world. With the support of the UK Government's Innovate UK agency, Pupil has developed game-changing AI and proprietary software to deliver a growing range of verified spatial data products to a global audience.
Pupil is targeting four initial key city hubs. It was founded in London and has expanded to Dubai and New York with a Singapore launch planned in March 2022. This will be followed by global expansion into an additional 64 cities, delivering Pupil's technology-driven products to the world's most influential real estate markets.
London homeowner Charlie Syson becomes the first UK buyer of a verified 'phygital' real estate NFT
Charlie Syson from London, has purchased a digital representation of his one-bedroom apartment in Battersea in the form of a Spec Verified NFT. The purchase makes him the first UK homeowner to purchase one of these NFTs and amongst the first group of global homeowners and commercial property investors to own this new class of NFT.
The transaction gives Charlie access to a unique NFT record of his home, as well as providing a 99% accurate digital blueprint representation of the property. As well as the NFT, Charlie will receive a unique QR code artwork that can be scanned to view the digitised plans of the property in NFT format.
Charlie said: "This new class of NFT provides a unique record of my home and an accurate digital representation of the apartment which is far more long-lasting and secure than paper documents. It's a really exciting digital asset for someone that loves property and NFT artwork, but it's much more valuable and practical than that. I think as technology advances, we will buy and sell things through blockchain and online exchanges much more often, using cryptocurrency as well as traditional money. This will be the case for all sales, including property. These NFTs will become incredibly valuable because of their ability to facilitate quicker, more secure sales and purchases online. And, as the metaverse develops, there are so many possibilities for how this type of NFT could allow me to explore, share and trade the digital twin of my property. It's exciting to be at the start of a trend which I think will change how we all interact with property physically and digitally."