Threads, a Twitter (X) alternative owned by Meta, made headlines when it achieved a remarkable milestone by reaching 100 million users in just five days after its launch. However, since that explosive start, Threads has faced a decline in its user base. Daily active users dropped by a staggering 82%, leaving just 8 million users accessing the app daily. In an attempt to revitalize its user engagement, Threads introduced a web version, catering to users who desired a desktop experience.
Despite the introduction of the web app, data from digital intelligence firm Similarweb suggests that Threads' traffic boost may primarily come from existing users switching from the mobile app to the web, rather than attracting new users. Moreover, Threads faces tough competition from the still-dominant Twitter (X), known for its ability to break news and highlight trends in real-time. Features like search, hashtags, and trends give Twitter (X) a unique edge, making it challenging for Threads to replicate its success.
The question that arises is: What happened to Threads? Can it find a way to convince users to switch from Twitter (X) and sustain its growth? Here, we attempt to answer the pressing question of its future in the competitive world of social networking.
So what happened to Threads? We asked the experts, and here's what they had to say:

Our Experts
Katya Moskalenko, Measure Protocol
Permele Doyle, President and Founder at Billion Dollar Boy
Jenny Tsai, CEO at WeArisma


Katya Moskalenko, Measure Protocol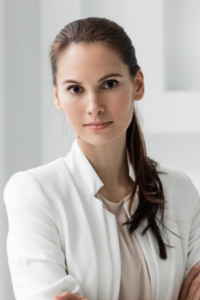 "For never was a story of more woe than that of an overhyped social media platform's launch and subsequent user retention problems.
"Indeed Threads, the nepo baby of Meta, was destined to face challenges; a narrative often seen in the tech industry's history of high profile product launches which come (and go) out with a bang. Such launches often ride the wave of opinion leaders, influencers and others seeking new organic channels for audience growth and attention rather than emerging organically from user demand.
"Yet the challenges Threads is facing right now were in fact predictable. The signs were always there, for those looking carefully, with early behavioral data predicting Threads' retention problems from the get-go. For instance, while Gen Z and Millennials, known for their enthusiasm for new platforms, embraced Threads early on, when we examined usage patterns on our platform, comparing it to Twitter (X) during the second week, Threads displayed markedly lower engagement. This was a clear indicator that put its long-term sustainability in question.
"And while Threads did have a leg-up in the acquisition game thanks to its integrated sign-up with Instagram accounts, the real challenge lies retaining user interest. And, contrary to expectations, our fully permissioned consumer intelligence platform, Measure soon found that heavy Instagram users do not seamlessly migrate to Threads. While they spend approximately 6.9 hours weekly on Instagram, Threads only captures 35 minutes of their attention.
"In a landscape in which initial attention is garnered through (social) media buzz, the true measure of success lies in keeping users engaged and loyal. Threads' journey, while promising, was always far from guaranteed. The spotlight now falls on its efforts to address the retention challenges it faces. Is the story already over before it had even begun?"
Permele Doyle, President and Founder at Billion Dollar Boy
"It's still early days, and there's no magic 8 ball to predict whether Threads will be 'the next big thing' or what its potential could be for brands – not least because Meta hasn't yet launched ads and tools for advertisers.
"We advise brands to closely monitor how it progresses and remain vigilant to new platform updates introduced by Meta. Once engagement rates are better understood, more sophisticated tracking functions are developed and brands have had a chance to test and learn what content works well, then the market will be in a better position to invest more resources into the platform.
"That will all come with time, but there are signs of potential. For example, Meta has already announced it will be introducing branded content tools soon. A platform that amassed 100m users in five days, attracted the interest of numerous creators and brands, and has Meta's clout (and budget) behind it, should be taken seriously by marketers.
"Ultimately, the brands, creators and marketers who succeed on Threads will be those that lean in early, test quickly and learn quicker. The early adopters are already gaining valuable insights from experimenting and are stealing a march on their competitors by building followings. We've seen in the past that new features on platforms tend to receive a boost from the relevant platform's algorithm, and so those brands who are among the first to trial the platform could be rewarded initially with strong engagement rates.
"For those that do lean in, creators need to be the focus. Meta has already hinted that it won't monetise Threads in 2023, meaning the next six months offer a huge opportunity for brands to work with creators instead. And, with a focus on text-based posts that can be responded to and reshared, Threads paves the way for subcultures and trending conversations to develop, creating an environment which is ripe for creators to take centre stage and control the direction of travel."
Jenny Tsai, CEO at WeArisma
"After attracting over 100 million users in its first five days, Threads is now raising questions about its potential to outpace X's brand spend when it launches advertising due to its delayed European launch and the significant loss of active users has been reported.
"That said, in the world of social media and brand marketing, where brand safety and reputation are paramount considerations for brands and advertisers, one of the reasons why brands have been drawn to advertising on Instagram over Twitter (X) is the former's stronger emphasis on brand safety and content moderation.
"From a reputation standpoint, the links between Threads and Instagram will likely prove advantageous, particularly as Meta has already indicated it's committed to making the environment for communities on Threads 'friendly', which will make it more attractive to brands and influencers. X's lack of robust moderation and the recent announcement to remove the blocking feature, on the other hand, has decreased brand trust in the platform.
"With a focus on ensuring a positive and supportive space, Threads may become the more attractive option for brands and content creators seeking a platform that prioritises reputation, community and brand safety."