Company name: Cornerstone  https://www.cornerstone.co.uk/
Founder: Oliver Bridge
Sum up the business: A personalised shaving product and environmentally-friendly skincare subscription service for men. All the toiletries are alcohol-free, BPA-free, paraben-free and are free from plastic microbeads and testing on animals.

What is the business and how did it come about?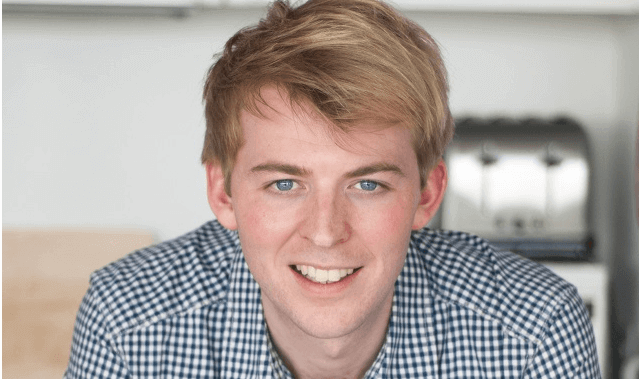 The concept of creating a shaving product and skincare subscription service for men came about as Ollie was fed up of experiencing the regular inconvenience of trying to restock on toiletries, whilst maintaining a b
usy working life. Ollie also has sensitive skin and had tried many products available on the market but never found the right product, which often led to his skin getting irritated.
It was through a combination of these experiences that led to his eureka moment: why not create high quality but inexpensive men's toiletries that can be delivered to your door? Having researched similar services across the world, he saw how successful similar companies had been. However, there wasn't such a service for men in Europe.
Plans for growth in the next year?
Ollie hopes to keep growing the Cornerstone database, currently, at a staggering 170,000 members (that could fit Wembley Stadium twice over!) Ollie will also be expanding the products available over the next couple of months, including bringing out a shampoo and dental range.
What has he learnt from running the business?
Building a business of size and scale is always difficult, as is building up a customer base – even when you have a great product! That often takes a lot of time. Hiring the right people can also be tricky, especially if you are starting up a business at a fairly young age, and therefore don't have previous experience of hiring teams, or have been able to build an understanding of how people's roles can change over time.
What advice would he give to young entrepreneurs?
Whilst I think that shows like Dragon's Den have been great for encouraging entrepreneurship, I feel that it does have a tendency to over glamourise the nature of it. Being an entrepreneur can be really tough, difficult and also lonely too, even if you do have a lot of support and have come up with a great idea!
It is also important to remember that whilst passion is vital when starting a business — in fact, in the early stages I think passion is everything — but after a certain point, it can only take you so far. It is just as vital that you hire people who share that passion and who can replicate that throughout your business.