Google Chrome is one of the most popular web browsers globally. It is known for being highly secure and is therefore great for anyone wanting to protect their safety and privacy while online. However, for those wanting to enhance their online privacy further, Virtual Private Network (VPN) services are a great option to explore. In fact, 1 in 4 internet users employ a VPN to surf the web securely.
While there are several reputable, effective VPN services out there to explore, finding such a service for free can be a little more tricky. And, with so many fake services and scams, choosing the wrong free VPN for Chrome can be all too easy and far too risky!
Here, TechRound explores the best free VPNs for Chrome, looking at those with trustworthy, tried and tested reviews, what to expect from such a free service, and the low-cost alternatives for those wanting more from their VPN.
Are There Free VPNs for Chrome?

Yes! While offering privacy and anonymity while browsing the web and unblocking streaming sites all for free may seem too good to be true, there are free VPN services for Chrome available.
It's important to understand the restrictions that can come with free VPN offerings, and to also be wary of the scams and fakes out there.
Many of the high-quality VPN providers will only offer money-back services for a limited trial period. However, these risk-free offerings can be for significant lengths of time, helping users to try out some top services before committing to a paid version.
Tried and Tested VPNs for Chrome

When looking for the best free VPN services for Chrome, it's best to opt for those that have been tried and tested, with honest, positive feedback on reputable review sites.
Below, we've listed some of the top tried and tested VPNs for Chrome, all with excellent reviews on the likes of vpnMentor, Trustpilot and more…
| VPN | Price | Offer | Claim Deal |
| --- | --- | --- | --- |
| CyberGhost | Plans start at £1.99/mo. | Free Chrome extension. | Get Deal >> |
| Private Internet Access | Plans start at £2.19/mo. | 30-day money-back guarantee. | Get Deal >> |
| NordVPN | Plans start at £2.74/mo. | 30-day money-back guarantee. | Get Deal >> |
| ExpressVPN | Plans start at £4.91/mo. | 30-day money-back guarantee. | Get Deal >> |
| hide.me | Plans start at £5.33/mo. | Free plan available. | |
CyberGhost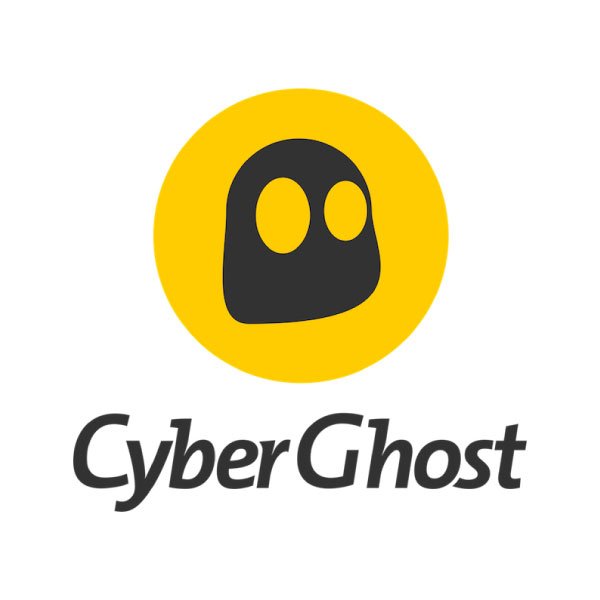 CyberGhost offers a free VPN Chrome extension, helping users to regain control of their privacy online.
Key Features:
User-friendly interface
Unlimited bandwidth
No logs policy in place
Users can connect to 8 servers across 4 different countries
With this extension, users can hide their IP address, putting an end to geo-restricted limitations put in place by streaming services, social media and more.
CyberGhost also claims to be one of a small group of VPN services that can bypass the anti-VPN geo-blocking algorithms on such popular streaming services as BBC iPlayer and Netflix.
NordVPN
NordVPN offers a 30-day money-back guarantee period for users that aren't 100% satisfied with their VPN experience.
Key Features:
Strong security settings
Live chat customer support
Unblocks some of the main streaming services across the world
Can connect a maximum of 6 devices at the same time
No bandwidth limits
Covers 59 countries within 5 continents
NordVPN offers a popular VPN Chrome extension, providing "Full-speed privacy" with no bandwidth limits and stable access everywhere – the provider's network covers 59 countries within 5 continents.
Through this extension, users can keep their IP address protected from snooping third parties all in one click. NordVPN also holds a strict no-logs policy, meaning users won't have their private data collected or shared by the provider – in their own words "It's none of our business."
ExpressVPN
ExpressVPN is another top-notch VPN service for Chrome to consider. It offers a risk-free, 30-day money-back guarantee for customers who aren't totally happy with the provider's services.
On top of this, ExpressVPN is also currently offering a special 15-month plan at £4.91 per month, with 3 free months included.
Key Features:
Offers a superb range of security features
Enables users to access all apps, content and services, regardless of location
Unlimited bandwidth
24-hour access to the customer support team
Has over 3,000 servers in 94 countries
ExpressVPN offers a wide range of fantastic features, with a risk-free 30-day money-back guarantee, perfect for those looking to try the provider's services out before committing to its paid-for services.
Its services are compatible not only with Chrome, but also Safari, Firefox, iOS, Android and Windows, and also works with BBC iPlayer, Netflix, Amazon Prime Video and more.
hide.me
hide.me offers a lifetime free VPN service, with no registration or sign-up required, no logs, no ads, trackers or speed throttling. Sounds good, right?
Key Features: 
Data usage of 10GB/mo
Ad-free
User-friendly custom apps
Five server locations (for free service)
hide.me offers a fully-free service, its Google Chrome extension being incredibly user-friendly and easy to navigate.
However, the provider's free service is limited and is only able to unblock a few streaming sites, with its monthly data cap limiting your streaming ability. On top of this, with hide.me's free service, users only get access to 5 server locations compared to paid users' access to 75+ server locations across the world.
The Best Chrome VPN and Extension 2023

The best Chrome VPN and extensions for you will depend on what you need from such a service. As listed above, the VPNs available for Google Chrome have varied offerings, prices, and "free" periods.
So, to find the best Google Chrome VPN extension for you, it's important to establish what you want from this service. Think about what your priorities are and whether you're willing to sacrifice the length of the free period for the added features that come with a paid-for service.
Is a Free VPN for Chrome Safe?

VPN services for Google Chrome can be safe if you choose a trustworthy provider. One of the main points of using a VPN is to help keep your privacy protected when browsing online. However, even with a VPN, the provider of such services will still be able to access your IP address, as well as the sites you have visited while using it.
To maximise your safety while using a VPN for Google Chrome, it's important to choose one that's trustworthy – one that doesn't track user data, or give away the information it's collected from you.
It's also been reported that free VPN services are more likely to keep track of their users' data when compared to paid services. After all, free VPNs need to make their money up somehow.
However, this doesn't mean all services of this nature are untrustworthy, or that they should be avoided. It just means you have to be vigilant as to the true privacy and protection such services offer.
When exploring free VPN services, it's therefore vital to check each prospective provider's privacy policy, and only consider those that will collect the minimal amounts of data.