There are many reasons why people decide to get a VPN (virtual private network). Common reasons include wanting to watch and stream TV programmes from other countries and jurisdictions, security and privacy concerns and even as a result of censorship of the internet in some countries. When it comes to VPNs for freelancers, the same considerations will apply . However, it is likely that any freelancer needing a VPN for any reason will also look a little more closely at things like the cost of the VPN in question as well as what they get for their money when they do purchase the VPN they need.
TechRound has put together 10 of the best VPNs for freelancers to help you compare VPNs for all your needs and requirements as a remote worker or freelancer.
What is a VPN For Freelancers?
A VPN, or Virtual Private Network, is a tool that helps to keep your online activity private and secure. A VPN creates a secure, encrypted connection between your device and the internet, which can help to prevent hackers from accessing your data.
There are many VPN providers available, and it can be tricky to choose the right one for your needs. Here are some of the best VPNs for freelancers:
| Name | Price | Offer | Claim Deal |
| --- | --- | --- | --- |
| Nord | £2.69 per month | 30-day money back guarantee | Get Deal >> |
| Surf Shark | £1.79/mo | 24-month subscription for £1.79/month | Get Deal >> |
| Atlas VPN | £1.39/month | 2-year plan + 2 months Free for GBP 1.39/mo | Get Deal >> |
| CyberGhost | £1.99 per month | 45-day money-back guarantee | Get Deal >> |
| VyprVPN | £2.50 per month | 30-day money back guarantee | Get Deal >> |
| Express VPN | £6.85 per month | 30-day money back guarantee | Get Deal >> |
| IPVanish | £5.17 per month | 30-day money back guarantee | Get Deal >> |
Zero logs

Able to unlock geo-content on Netflix and other streaming sites

30-day money-back guarantee

Good speeds for downloading and streaming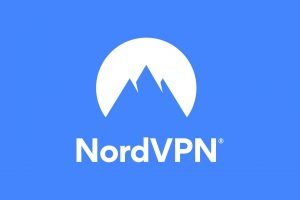 Nord VPN for Freelancers stands out for a variety of reasons. One of which is its strong security features. NordVPN provides a logless policy, which in plain terms means it does not keep usage or connection logs.
NordVPN also provides additional features you may struggle to find with other VPNs on the market, making it a good all-rounder. This includes double-hop encryption, a kill switch and Tor over VPN.

No limit on the number of devices you can connect on VPN
Great budget option
Live 24/7 chat support
Unblocks Netflix, Hulu, and Amazon Prime
Good security settings
Why pick Surfshark? Many choose Surfshark VPN for Windows as it is a cost-effective option that is a good all-rounder too. Unlike other VPNs available, this provider enables VPN users to connect as many devices as they wish at once.
Surfshark is also effective at unlocking geo-content on Hulu, Amazon Prime, and Netflix, and also uses strong encryption settings.
Torrenting is also supported on this cheap VPN software and the kill switches available helps you to avoid data leaks.
Ultra-fast 4k streaming
Unlimited devices can connect at the same time
24/7 support available
state-of-the-art cryptography, ensures a secure and seamless browsing experience.
Atlas VPN is great for freelancers who need to stream high-quality media but still have state-of-the-art cryptography and protection for their work. A great benefit is that they have 24/7 support available so no matter what time zone you are in you'll be covered.
CyberGhost
App for Windows 10 and Mac is great for freelancers

Live chat support is available

Can unblock Netflix

Great security features: 256-bit encryption 

Large network: over 5,700 VPN servers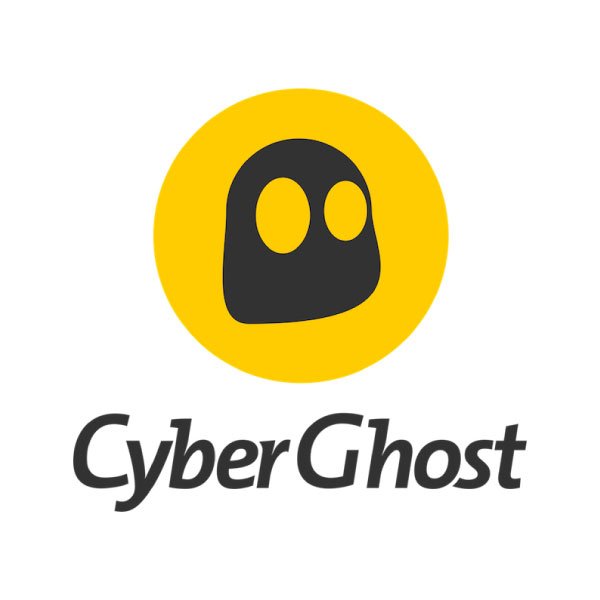 CyberGhost is a popular VPN for freelancers who are new to VPNs. This is thanks to the VPN installation being very easy, making it an excellent option for those looking for a VPN but would like something more basic.
The CyberGhost VPN also has apps for Windows, Android, macOS, and iOS and provides a live chat support option for customers should they have problems or need to ask a question.
Strong and private connections

Excellent Windows 10 app

Unblocks major streaming services

Fast speeds making it great for downloads

30-day money-back guarantee
VyprVPN for Windows 10 is incredibly user-friendly, which makes it another popular option amongst beginners. The app itself is easy to use and provides a lot of real-time data, as well as a simple installation process.
VyprVPN also provides its customers with secure, private connections and has fast speeds with unlimited data usage. This makes it brilliant for streaming and downloading as much as you would like!
If VyprVPN ends up not being for you, the VPN software provider also has a 30-day money-back guarantee too.
Excellent download speeds

Easy to use app

Strong encryption and security settings

24/7 customer service support

Unblocks most popular streaming platforms worldwide

ExpressVPN is considered one of the best VPNs for Windows thanks to its vast server network. VPN users have the ability to access all major streaming sites (including Netflix and Hulu) from almost anywhere worldwide, and benefit from fast download speeds.
The fast download speeds also make it an excellent option for P2P filesharing and streaming. In addition, the Windows 10 app is incredibly easy to use, if you are looking for a VPN software option that is simple to understand.

Good Windows 10 app
Great streaming speed
Has solid security settings
Strict zero-logs policy
Compatible with unblocking Netflix and Hulu
IPVanish has a vast arrange of servers in almost 60 countries. This makes it a great VPN for Windows and those looking to stream shows worldwide.
They also provide users with a high degree of privacy, as they keep zero logs on user activities. IPVanish also provides customers with great speeds for downloads or streaming.
What Are the Benefits of Using a VPN As A Freelancer Or Remote Worker?
There are many benefits of using a VPN, including improved security and privacy, access to blocked content, and increased speed and performance. Depending on where you are freelancing from you might need to access servers in other countries or want to keep your data safe when travelling. You can also use it as a way to reassure your clients that you take security and privacy seriously and are keeping their data safe.
Enhanced Safety
As a freelancer, you may work from a variety of locations, including public Wi-Fi hotspots. Using a VPN can help to keep your data safe and secure from potential hackers. Additionally, VPNs can allow you to access content that may be blocked in your current location.
Entertainment
You might have registered for Amazon Prime or Netflix before you decided to travel for work and now you realise that you can't access the shows that you want in the country you are working. Maybe the Netflix library isn't as comprehensive as at home. Most of the large streaming companies have different catalogues depending on which country you are in. This is because the licensing deals that they have change from country to country. If you're using a VPN you will be able to access all the content that you have at home.
VPNs Can Help Bypass Censorship
Each country has its own laws and policies when it comes to internet access and content. Depending on where you are you might not be able to access certain websites or media platforms. If you rely on certain websites when you work you might need a VPN so that you can maintain your access to these essential sites.
With a VPN you can set your country location to be where the media is based which will bypass any country-based restrictions.
VOIP
If you want to use any voice-over-internet protocol services you might find that some countries have restrictions that make it difficult to use. This is because they want you to subscribe to local services and don't want you using skype or WhatsApp calling.
VOIP is sometimes a good target for surveillance and so depending on which country you are in you might want some extra security. VPNs are a great way to encrypt these types of communication.
Online Banking
Some online banks restrict your access to their services if you are abroad. If you are relying on a bank account from home then you will need online banking when traveling. VPNs can help you access online banking even when you travel by using an IP address from your home country.
How Do VPNs Work For Freelancers?
VPNs work by creating a secure, encrypted connection between your device and the internet. This connection can help to prevent hackers from accessing your data. If you are a freelancer and are dealing with and potentially holding client or customer information, adding an extra layer of security by using a VPN can give both the freelancer and their clients, peace of mind that data is properly secured.