Company: FemTech Collective
Founder: Nicole Dahlstrom
Website: http://femtechcollective.com/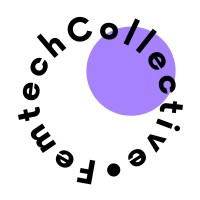 About FemTech Collective

Femtech Collective is a global community of femtech founders, investors, and supporters that is dedicated to driving innovation in women's health. The organisation was founded in 2018 and has since grown to become a leading voice in the femtech industry, advocating for increased investment and innovation in women's health.
Femtech Collective offers a range of resources and support to its members, including mentorship, networking opportunities, and access to funding. The organisation also hosts events and conferences to bring together femtech leaders and innovators from around the world to share knowledge, ideas, and best practices.
One of the key goals of Femtech Collective is to increase awareness and education around women's health issues, including reproductive health, menstrual health, and menopause. By driving innovation in these areas, Femtech Collective aims to improve the overall health and wellbeing of women around the world.