Company: Lanistar
Founder: Gurhan Kizilov

Website: https://www.lanistar.com/

Business: A polymorphic debit card providing a customer-centric alternative to online banking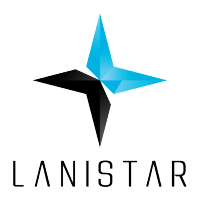 About Lanistar
Lanistar, founded in 2019, is targeted at Generation Z and millennial markets, aiming to revolutionise how people use money by bringing polymorphic technology to the financial sector. Through this technology, users are able to streamline their money with great security.
Keeping the customers at the heart of every decision made, Kiziloz has been able to provide the safest, securest, and simplest financial product available anywhere on the market. From a burden to a personalised, exciting experience, Lanistar is looking to transform people's relationship with finance.
Lanistar's signature Volt card includes its own keypad and display – a global first – allowing users to generate one-time PINs and CVV2 codes which expire after one use. Thanks to its polymorphic technology, the card also allows users to add up to eight bank cards onto the Lanistar card and swap between them using the keypad. The cards will also have limited personal details on them to protect users.
The fintech company is now backed by more than 3,000 influencers and has more than 400 staff across its offices in London (HQ), Skopje, Macedonia and Athens, as well as raising £15 million in 2020.