Company: Upside
Founder: Andries Smit
Website: https://www.upsidesaving.com/
Description: An app that automatically gives you cashback when you shop at your favourite brands
About Upside
Upside is an Open Banking powered cashback app that allows merchants to hyper-target their new, lapsed or loyal customers with personalised cashback offers. For the end customer, this means effortless cashback – people simply connect with the app and from that moment on, Upside finds them cashback when they spend with its partner brands – the constantly growing list currently includes brands like Aldi, Deliveroo and Netflix.
The CEO and Founder of Upside, has over 20 years experience in leading financial service organisations across the UK, Canada, South Africa and Asia. Andries is the former MD of Aviva, experienced also in leading startups (SME Discounts), scale-ups (DollarDex) and venture investors (AE Ventures).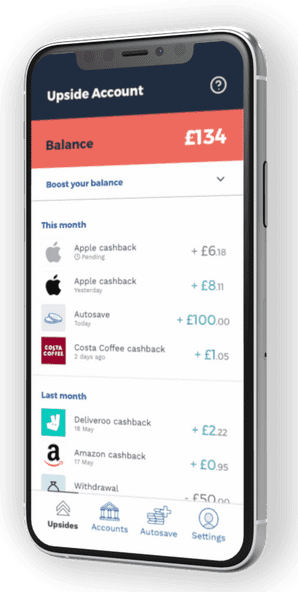 Upside finds the money in people's data and releases it to them as cashback, giving them extra money to save. Upside is unique in that the customer doesn't have to click to activate an offer, to drop a cookie or even use a promo code for their discount. Whilst most cashback sites take at least 3 months to pay cashback, Upside gives customers their money back instantly, meaning that customers are able to make a clear connection between the cashback and the brand where they've shopped.
Upside is designed to work as a B2B2C solution. Any bank can plug Upside in to allow their own customers to earn cashback with them via Open Banking. Upside has recently seen the signing of a charity platform to its app to use its APIs to gather cashback from their supporters for donating to charity.