The metaverse is becoming more popular by the day, with more and more people wondering what it is, what it can be used for, and what the future holds.
It's Metaverse May here at TechRound, and the team have featured some great metaverse startups and also collated opinions and predictions from industry professionals on what the future holds for the metaverse.
Experts featured include:
Baruch Labunski, CEO at Rank Secure
Bo Ilsoe, Managing Partner of NGP Capital
John Burris, President of MetaJuice
Melissa McBride, Founder of Sophia Technologies Ltd
Ilman Shazhaev, CEO of Farcana
Daniel Markuson, Digital Privacy Expert at NordVPN
Dr Chang Liu, Founder & CEO of Extend Robotics
Jonny Fry, CEO of Team Blockchain
Jake Moore, Global Cybersecurity Advisor at ESET
Stefan Hauswiesner, Co-Founder & CEO of Reactive Reality
Eric Kim, Senior Operations Director at Bigo Live
Michael Bodekaer Jensen, CEO of Labster
Josh Little, Intellectual Property and Technology Lawyer at Fieldfisher
Charles Maniace, Vice President of Regulatory Analysis and Design at Sovos
Daeho Hong, Product Manager at nTopology
Antony Taylor, Technology Lead at Insight
Nikhil Roy & Max Vedel, Swipe Back
Thomas Bedenk, VP of Extended Reality at Endava
Timber Barker, Founder & CEO of Boom Interactive
Justin Kline, Co-Founder of Markerly
Quynh Mai, Founder & CEO Moving Image & Content in NYC
Dr Alex Young, Founder of Virti
David Berkowitz, SVP Corporate Marketing & Comms at Mediaocean
Tom Morris, Senior Trends Analyst at GWI
Dr. John C.C. Fan, President & Founder of Kopin Corporation
Scott Brighton, CEO of Aurea
Paul Travers, CEO at Vuzix
Muhammad Zain Khawaja, Founder of Challau
Heriot Watt University
Aaron Gani, Founder & CEO, BehaVR
David Park, Founder of Kippo
Jaime Bosch, CEO of Voicemod
Greg Rose, Chief Experience Officer at Intellum


Baruch Labunski, CEO at Rank Secure
Website: https://www.ranksecure.ca
Metaverses taking root in the $800 billion market expected by 2024 include virtual worlds for both professionals and youth. There are several to watch for in investment and growth in 2022.
The startups are particularly interesting because of the wide variety of uses they represent. Next Meet out of India created a virtual reality that assists with distance learning, team projects, and remote working. Everything is more interactive than a typical video call.
NFT gaming is a hot ticket and PolkaWar out of Singapore combined gaming with decentralized finance. Gamers earn the game's crypto token not only by playing but by renting their equipment and selling their in-game items.
Zash out of the United Kingdom created a metaverse for social and crypto investing. It allows investors to create their communities and then share what they learn.
PlayersOnly comes from the U.S. and it offers a sports community that no one else can match. Athletes can connect and collaborate with brands to launch digital collections. Fans can join to invest in their beloved teams and favorite sports heroes.
Bo Ilsoe, Managing Partner of NGP Capital
Website: https://www.ngpcap.com/
"The onset of Covid and lockdowns around the world (in early 2020) ushered in what McKinsey has called 'The Great Acceleration'. Video gaming, movie streaming and communication through Zoom and Teams went through the roof, as did the digitalisation efforts of large corporates. By some estimates adoption of technology at home and work was accelerated four to five years. Suddenly the 'Metaverse', a term coined by sci-fi writer Neal Stephenson, became a thing. Facebook rebranded to Meta in October of 2021 and in January 2022 Microsoft acquired Activision. It's unlikely these moves would have happened without Covid as an accelerant.
We can learn a lot from the gaming industry. If you want to understand what the metaverse will look like, in some form, look no further than MMO Gaming. Talk to any gamer playing Fortnite, League of Legends, Call of Duty or similar. Identities and names are created and built. Tribes or communities are formed or broken up. Virtual items traded. Levels of skill are earned or acquired. The global online market in micro transactions was $35 bio in 2021 and is expected to reach $51 bio in 2025. We could call it Meta 1.0.
Rather than Meta itself, my money would be on Microsoft (Activision) or on one or more of the new market entrants, such as Discord, Decentraland, Roblox, Snap, OpenSea or even a Coinbase or Binance getting it right and dominating the space.
Regulation done well protects consumers and businesses from harm. Think about pharmaceuticals, electronics, education, aviation, chemicals, healthcare, telecommunications as well as financial services. We need measured and appropriate regulation to allow blockchain based technologies to serve us all delivering new innovative services and new ways to run our businesses. Cryptocurrencies, as the front runner disrupting part of financial services, is no exception. The pace and depth of these regulatory interventions is up to regulatory bodies, such as the SEC."
John Burris, President of MetaJuice
Website: www.metajuice.com
"The Metaverse will continue to change lives in the future.
Social connections that are healthy and supportive. Over the past decade, we've witnessed an unfortunate rise of loneliness that can be attributed to today's "social media" where individuals post curated content as though it is real life. At Together Labs, we believe that social should be about authentic human connection where a community supports and nurtures real friendships. This is the type of social metaverse we have been building for the past 15 years and will continue to pioneer.
A metaverse where users play, create, earn and participate. Underpinning these important and vibrant social connections, is an economy where the users want to be able to transact, earn, own and shape its future. This is the vision of MetaJuice – a blockchain driven company that is unlocking the full value of the metaverse for its users. This full value includes globally transferable and valuable currencies, NFTs that enable true ownership, the ability to earn and control those earning and, perhaps most importantly, a voice in shaping future virtual worlds."
Melissa McBride, Founder of Sophia Technologies Ltd
Website: https://sophia.app/
"Much talked about. Rarely understood, and still very much in development.
Let's be clear – we are at an early stage of the dawn of entirely new opportunities for education in an immersive, persistent and virtual space. Currently, the Metaverse is often held as a place for NFTs and VR learning spaces.
The Metaverse is more than just VR learning spaces – indeed many of these have existed for some time and unfortunately there are a HUGE number of #NFT projects which are not even considering to deliver any kind of promised utility nor value.
Hype and FOMO machines are dominating the headlines and people keep falling for it.
The recipe for a money grab "success" repeats itself from project to project and the amount of money floating inside this bubble of useless projects without products is staggering.
This won't last forever. The bubble will burst and those who deeply care about this industry will keep building amazing products
True education in the Metaverse will be powerful because of the persistent social spaces that exist and immersive virtual learning opportunities that will emerge which could never be replicated in a traditional classroom. Students will have the opportunity to be part of the emerging creator community and develop, build and be part of shaping a new future for education which is better and more equitable. .
The media has recently highlighted the pitfalls of sending children into the Metaverse without proper safeguarding processes in place or equipping children with the skill sets necessary to navigate the Metaverse safely and effectively.
Shaping Education inside the Metaverse involves not only the creation of inspirational learning environments which are out of this world but also the structures and safety nets to ensure that the students using these spaces do so effectively and safely."


Ilman Shazhaev, CEO of Farcana
Website: https://farcana.com/
"The Metaverse can provide activities of different kinds, such as buying and selling developed lands or organising virtual concerts and meetups. Connections between participation are peer-to-peer, which means that transfer of valuables, such as NFTs or tokens, can be direct. As the NFT market evolves, creating new forms of official documents, the Metaverse will also evolve, as the deals made there and the digital contracts signed will be on the way to legal acceptance.
A growing number of top retailers and service providers, such as Amazon and JP Morgan, are currently exploring ways to use the metaverse as a virtual storefront for their real-world goods and products. Let's go one step further: the metaverse can finally bring the idea of virtual shopping malls to reality. Users will visit any virtual shop, walk through the departments, take a close look at the goods in 3D, and try on shoes or clothes.
When it comes to selling services by traditional providers, the same story is happening — the metaverse will allow them to take customer service to a new level while expanding the audience. Some organisations already have made moves to enter the metaverse, with much more to join in the following months. For one, JPMorgan has become the first bank to set up a metaverse office, opening a lounge in Decentraland.
Current implementation of Digital IDs makes it possible to provide financial services in the Metaverse, such as loans and crowdfunding. The last one sounds more than reasonable as the Metaverse is an ideal place for the startups to participate in online meetups and pitch their ideas."
Daniel Markuson, Digital Privacy Expert at NordVPN
Website: https://nordvpn.com/blog/metaverse-survey/
"When it comes to the Metaverse, our recent survey found that more than half of Americans (55%) do not know what it is and only 14% said they could go into detail about what the metaverse is and how it will work. Once the metaverse was described to respondents, two thirds actually said they think it can totally (24%) or partially (42%) replace social media as we currently know and use it.
However, a whopping 87% are concerned about their privacy if Facebook succeeds to create their proposed Metaverse. One of the main challenges for Facebook/Meta and other businesses will be public trust with users data privacy and security. Over the years Facebook has been associated with huge data leaks and misuse of their users' data. Last year Facebook rebranded itself as Meta, hoping that a new name will help people forget the tech giant's previous misdeeds.
With this rebranding, they've also introduced an ambitious new project — the Metaverse, which will introduce even more ways for companies to collect our data and to gain even more power over our daily lives. Hackers and scammers could intercept the Metaverse by hacking users' avatars or creating copies, allowing them to extract sensitive data. So it is just a matter of time when we will be able to identify which of consumers' concerns are the most realistic. While it will be an intriguing destination for us all to experience, this project is associated with huge privacy issues and participants should take action to protect their own information as much as possible."
Dr Chang Liu, Founder & CEO of Extend Robotics
Website: https://www.extendrobotics.com/
"The Metaverse is not only about entertainment or having fun. Already we are seeing how VR can be used to create virtual work environments beyond the rudimentary workspaces of Slack and Teams.
If you factor in robotics alongside this progression to more immersive online experiences then you have yourself a game-changer. The increased availability and affordability of VR tech creates an accessible entry point to the world of robotics – something previously reserved for experts in the field.
Combining these technologies enables users to not only connect remotely from anywhere in the world, but to interact physically with real-world environments. There is a future where anyone with a VR headset can get paid to do tasks through the Metaverse using remote robots, with real, physical outputs. With ongoing advancements in robotics, VR tech and digital spaces like Metaverse the possibilities are seemingly endless – even so far as allowing people to adopt it in their everyday lives."
Jonny Fry, CEO of Team Blockchain
Website: http://www.teamblockchain.net
"NFTs to be used as lottery tickets in the metaverse, so you get a chance to win but if not some digital art to keep.
The metaverse offers the opportunity to create an environment that is free from the shackles, judgements and prejudices that are so difficult to overcome whether they be race, colour, sex, physical ability, religion, age, that have plagued society.
Metaverse will increasingly be used for training, education and health. About 33 per cent of people report feeling extreme stress; 77 per cent of people experience stress that affects their physical health – https://www.therecoveryvillage.com/mental-health/stress/related/stress-statistics/. Can the metaverse help destress and take you to a virtual world per cent during your coffee break to help you relax?
The metaverse will accelerate the irrelevance of national borders creating potentially a more open global world. Governments will fight this."


Jake Moore, Global Cybersecurity Advisor at ESET
Website: https://www.eset.com/us/about/technology/
"The Metaverse will inevitably attract cybercriminals but the potential pitfalls and awareness will no doubt be overlooked. We already see malicious actors take advantage of those who are ill informed about other new technologies such as digital currencies where people are exploited. As more new technologies exist we are likely to see this trend accelerate.
Whether we remain in the current internet as we know it or delve into VR or even web3, cybercriminals are never too far away wanting to take advantage of whatever current technology is on offer. Predicating the specifics may be difficult but two things are certain and that is there will be vulnerabilities that will be taken advantage of and personal data will be the currency. The Metaverse will include even more sensitive information and when such a huge amount is stored in one location, this becomes a treasure trove for attackers who will swarm to it like moths to a flame.
The impressive algorithm behind ad targeting will be the Metaverse's backbone throughout its longevity. This will generate the financial pillar which has the potential of seeing the Metaverse take on the next generation. Unless more people realise the possible threats from handing over their sensitive data to the technology giants, we are potentially sleepwalking into a privacy minefield which will affect us all.
We are already able to control our sensitive data and hand it out when we choose, however, it is currently quite clunky on many sites plus many people are unbothered about who has what information."
Stefan Hauswiesner, Co-Founder & CEO of Reactive Reality
Website: www.reactivereality.com
''The metaverse has the potential to completely redefine the shopping industry. As consumers become more comfortable with augmented and virtual reality they will look to personalise their experiences both online and offline. The metaverse will offer a shared digital experience bringing the real and the virtual worlds closer together. Already in 1992, Author Neal Stephenson envisioned lifelike avatars meeting in realistic virtual reality environments called "metaverse". Today, the technology is ready and aspects of the metaverse exist.
AR, VR and photogrammetry technologies, powering our product PICTOFiT, are the core to create photorealistic digital assets needed in the metaverse. PICTOFiT avatars are photorealistic depictions of the user-created easily by the user via mobile device. The biggest challenge of shopping in metaverse has been the digitalization of retailers' complete inventory. Creating realistic digital models has traditionally proved time-consuming and beyond the budget of most companies. PICTOFiT transforms existing product photos into smart digital assets in a matter of minutes. The process is quick and easy to integrate, enabling retailers to capture complete collections – millions of garments and accessories, shoes and bags offering ready for virtual try-on in their omnichannel implementation. By that, avatars can be dressed interactively, including unlimited outfit combinations and virtual background scenes.
In my opinion, within the next decade, the metaverse will be an integral part of the complete product lifecycle, from design to manufacturing, promotion, and sales, while boosting a more circular economy. Physical shops will adapt as a result, instead consisting of a collection of large-format screens where any shopper can experience complete inventory via virtual try-on technology, such as ours. In-store and e-commerce experiences will provide shoppers with the option of 'self-discovery' or 'suggested styles' where AR and the virtual fitting room will be central.''
Eric Kim, Senior Operations Director at Bigo Live
Website: https://www.bigo.tv/
"Like any new technology, getting the metaverse up and running, with the functionality at a large scale can take a long time, and enterprises should be prepared that not all installations of their metaverse will be successful. Flexibility and patience will be key. Across the web 3.0, pop culture, and mainstream media, the metaverse is already beginning to make its mark, as well as in closed-door corporate discussions as various industries decide if and how they should gain an early foothold in this field. Because of the growing field of metaverse entrants, I don't necessarily think there will be "one metaverse" that will be above all others because more experiences and diverse purposes will become seamlessly built across a variety of metaverses – that is what the promise of the metaverse is.
We should look at the concept of the metaverse like an ecosystem,it is about giving people the tools to live their multiple purpose lives in the virtual space. For example, at Bigo Live, the innovation of interactive features allow us to enhance the social connection between our users, reinvent the livestreaming experience, and offer infinite possibilities for virtual interactions. Oftentimes when things go digital, it is a reinterpretation of what is happening in the physical space.
In addition, lockdown made humans cherish and see the value in connecting/owning things that allows us to represent ourselves in the digital form. It remains to be seen how accurate and operational the metaverse will be compared to the large vision businesses and consumers have for it. One thing is certain – the metaverse is only going to grow and evolve, so it will be on companies, industries and creators to adapt with."
Michael Bodekaer Jensen, CEO of Labster
Website: https://www.labster.com/
"The promise of the eduverse is equity. 20th century education methods imposed limitations on marginalised students, especially those who had physical disabilities or were born into the wrong zip code or socioeconomic status. Web 3.0 is the do-over we need. In the metaverse, accommodations for students with disabilities will be unnecessary because all learners will have avatars that can suspend the laws of physics.
For the first time in history, educators will be able to empower every one of their students to follow their natural curiosity and express themselves in their own voices. How can we help to build the eduverse? First and foremost, we must make access to the Internet a human right. We need to bridge the gap of the digital divide. If not, we risk losing out on the future scientists who can solve climate change, cure cancer, and make the world a better place for all of us."


Josh Little, Intellectual Property and Technology Lawyer at Fieldfisher
Website: www.fieldfisher.com
"We are seeing IP protection in the metaverse being increasingly on the radar of our clients. We have recently advised clients in the sports and gaming industries on trade mark protection covering virtual goods such as virtual clothing. Aside from being an additional income stream, it also allows brands to connect with consumers in a different way, for example by browsing a virtual store, or purchasing virtual goods to use in virtual worlds and scenarios that they might not have access to in the physical world.
In terms of trade marks, the process for obtaining protection is much the same as it is in the 'real' world, but the main difference is the relevant Nice Classification (an international classification of goods and services applied for the registration of marks).
Traditionally, clothing manufactures will have been concerned with Class 25, which covers physical clothing, and retailers Class 35, which covers retail services. Relevant Classes for virtual clothing would be Class 09 (downloadable software), Class 42 (non-downloadable software) and possibly Class 41 (non-downloadable entertainment software).
This means that if a business that has, historically, only sold physical clothing is thinking of moving into the virtual space, it should review its trade mark portfolio and consider new applications. Getting applications on file would also act as a defensive strategy to avoid being beaten to filing by a trade mark squatter, though of course there would need to be a bona fide intention to use the mark in respect of the goods and services covered.
The position won't necessarily be the same in all countries. For instance, China's IP office, the CNIPA, has recently started rejecting trade mark applications relating to the metaverse in response to an influx of applications. The authorities there have concerns of IP squatting and are taking action to try and control the situation.
The same basic principles will apply to enforcing IP protection in the Metaverse as in the real world, which is a point that isn't always considered by those that are creating virtual content. For instance, we all know that if you were to take a physical shoe then make and sell an exact replica of it, you would likely be infringing several IP rights. It is sometimes difficult to appreciate that the same would be true in the virtual world. Creating a virtual replica of an item of clothing to use on an avatar could still infringe third party IP. Hermes is currently taking action against a digital artist in the US over virtual bags inspired by its famous Birkin bags.
NFTs are becoming increasingly popular as a means of establishing genuine virtual goods. NFTs enable information such as authenticity, history of ownership, the scope of any relevant rights attaching to the content and other important information to be embedded within the virtual product, which means that rights owners can easily differentiate genuine items from fakes. On the other hand, ownership of an NFT doesn't necessarily also mean ownership of the underlying IP and it is possible for anybody to mint an NFT, so care must be taken to fully understand the scope of rights bundled into the NFT.
It seems unlikely that there will only ever be a single metaverse. It is more likely that a number of competing metaverses will emerge in much the same way that there are now several competing video game platforms. Users are likely to demand cross-metaverse interoperability, so care must be taken by rights owners who grant licences to virtual content to carefully define the scope of the licence "territory".
For now, traditional policing techniques such as watching services and regular online sweeping seem the favoured approach, but we also expect to see new and innovative techniques and technologies (eg AI-based solutions) emerging to tackle ever more sophisticated virtual infringements.
Jurisdictional questions are surely going to arise as parties try to establish "where" an infringement took place, where the infringer is located and where the appropriate place to bring proceedings is. Time will tell how these issues are best dealt with."
Charles Maniace, Vice President of Regulatory Analysis and Design at Sovos
Website: https://sovos.com/leadership/charles-maniace/
"Today's definition of digital property not only includes digital movies, movies, books, etc., but it also includes digital art, an electronic ticket that unlocks entry into an NBA game and even the hot dog you eat while there. Many states have digital tax rules to generate revenue, but it's pretty difficult to stretch for existing tax laws to cover NFTs.
State department of revenues are painfully behind the times. It took them quite a long time to wrap their heads around electronically transmitted software and some states still haven't wrapped their head around software in the cloud. Getting them to effectively and thoughtfully issue tax policy on things like NFT's is gonna be a huge stretch. But the tides may turn.
Washington will likely be the first state to issue overt guidance on the sales tax treatment of NFT's. I suspect when that happens, other states will follow. What are the states to watch? Wyoming, Florida, New York, California and Colorado are states that have large populations of crypto businesses operating in their jurisdictions, and some have really favourable crypto-specific legislation (i.e., Wyoming). And some have developed entire licensing systems for crypto companies (i.e., New York).
Using the IRS' increasing crypto tax regulations as our precedent here, I guarantee state auditors will test the metaverse waters, and businesses need to understand that they could be at risk for failing to collect and remit sales and use tax."
Daeho Hong, Product Manager at nTopology
Website: https://ntopology.com/
"For designers using design software, they can work and collaborate in the same canvas, through AR and VR, but the design process in metaverse will provide more augmented experiences to work with more realistic design details and context when authoring digital twins of their products during the product development process.
Utilising AR in the lab space and on manufacturing floors to capture what's going on in real-time, while collaborating with robots with sensors and VR, users can go into the metaverse, access the manufacturing process to monitor what's going on, troubleshoot and alert as those issues arise to react in real-time. The metaverse will allow workers to access and monitor all necessary manufacturing steps at their fingertips, enabling them to see the entire data trail from end-to-end – with a time machine feature."
Antony Taylor, Technology Lead at Insight
Website: uk.insight.com
"The metaverse promises to be a game-changer, like the internet was when it first came along. Just as today's internet is unrecognisable from its earliest days, I predict the metaverse will follow the same sort of trajectory. In fact, I expect the metaverse to boost hybrid working models for businesses, as it removes the 'present vs remote' divide that people often feel today. People can experience working in the same room, around the same table, or on the same machines. Project work and product development allows colleagues to share the same view of the project or product's status in real-time. What's more, everyone has the equivalent voice or presence.
Another prediction I have for how I see the metaverse developing is the opportunity it presents to improve business processes – one example would be streamlining product development cycles. By replicating the real world in a virtual environment, the metaverse means that physical product designs – for example, a backpack, clothing – can be shared virtually. This allows design teams to get early feedback from users and focus groups, get sign off on designs, and cut costs of design iterations.
Beyond prototyping, mixed reality technology, such as Microsoft's HoloLens, is already being used to great effect in medical and surgery scenarios. This technology could equally be applied to the servicing of vehicles, production lines and other machinery, where the manufacturer's engineer is able to service or repair the product remotely via an on-site/customer's operator. In the same way, the technology could be used to train people who need skills to perform physical activities. Having access to remote expertise like this not only reduces the need for physical meeting spaces, but also cuts costs for organisations; employees travelling for meeting purposes or expensive office rent can be reduced considerably."


Nikhil Roy & Max Vedel, Swipe Back
Website: https://swipeback.studio/
"Swipe Back believes that the metaverse can build experiences that consumers can't get anywhere else. Max also wrote a piece for Campaign on Decentraland's virtual Fashion Week and what it means for the future of fashion, and believes we could soon see metaverse-inspired elements in real-life runways and retail environments.
When it comes to NFTs, there are big swings in value. But Swipe Back believes that we'll start to see high quality projects that are backed by bigger organisations. This means NFTs could provide real utility and benefits to token holders, instead of being just a quick cash grab.
The overarching problem for the metaverse at the moment is that many platforms still lack accessibility, performance and seamless user experience. But Swipe Back compares it to the early days of the internet: it'll improve as creative minds build on it to make it a more attractive space."
Thomas Bedenk, VP of Extended Reality at Endava
Website: https://www.endava.com/
"As talk of the metaverse gathers pace, many companies are considering how they can integrate this trend into their digital strategies. But first they must understand where they already are in their digital journeys and identify the unique aspects and business potential of each underlying technology.
At its heart, several trends like virtual economies & NFTs, creator communities in games and extended reality (XR) have come together to create this metaverse moment. As Augmented Reality (AR) and Virtual Reality (VR) have grown in prominence we have seen companies move to embrace and include them in their technology. Realtime 3D technology is advancing quickly into many domains and advances in scalable cloud computing, AI and 3D modelling have pushed the envelope even further. We're now ready to look to the next level, seeking even more captivating experiences, which could be unlocked by the metaverse.
And companies are already seeing the opportunities. Hybrid working has left some looking for more of a connection with co-workers and customers than video conferencing can provide. Taking meetings, employee onboarding and trainings to the metaverse may mean that they become more engaging and interesting. This will also reduce some of the issues associated with face-to-face meetings such as travel and environmental impact.
For many companies, the move to metaverse may not need sweeping change or complete transformation. In fact, they should look to build on their existing tech to take a digital acceleration approach of carefully evaluating their current solutions, understanding the gaps between them and customer demands, and then developing a set of careful, iterative milestones that will help them improve.
Of course, adopting technology for its own sake is never the answer. While the metaverse is very exciting, it's important that organisations carefully consider exactly what it will bring to them. They will need to understand their real business goals and requirements and then look at how they can best leverage the opportunities that going 'meta' may bring."
Timber Barker, Founder & CEO of Boom Interactive
Website: https://boominteractive.io/
"With the advancement of the Metaverse, the birth of Augmented Reality (AR), and the comeback of Virtual Reality (VR) are more key to this experience. To put it simply, these technologies are here to stay and will be a major part of our future. Consumers will begin to see more wearables, more AR incorporated into everyday lives, and smaller, more "ready" VR hardware.
At my company. Boom Interactive, we believe that no one individual or company will own the Metaverse. Rather, it will be created and owned by people. Our mission is to place professional-grade technology into the hands of the consumer, allowing them greater insight and control into projects that range from interior architecture and design to film and television production. I admire the companies and studios with the resources to push this movement. Together, it will lead to the creation of jobs and greater experiences for people to integrate these technologies into everyday life.
I am particularly focused on how the Metaverse is transforming the auto industry. I've seen some automakers use AR in place of the owner's manual. Using your phone, you would simply look through the camera, aim it at your dashboard, and see all of the features of a car and where to find the right information. Imagine having more space in your glove compartment?
I am also predicting more integrating sensors and wearables for medical emergencies. The ability to get information fast in crucial times will not only improve our lives but save lives. At Boom Interactive, our key focus is creating rapid 3D experiences based on real-world projects or real spaces to spur quicker decisions. This will increase productivity and give new experiences to both professionals and the average consumer.
As with any new technology, however, there are always concerns to keep an eye out for. As humans, we consume content fast. We need the hardware to keep up with big data, but with that comes a hefty price tag. While expensive now, these technologies will come down in price as hardware and software development advance. The key is to be patient. Security and data are another big concern. With new ways to deploy and consume this technology, we need to ensure data is protected using the same standards in today's ecosystems. From EULAs, to SSL certificates, to SOC(2), compliance developers need to incorporate a security strategy to play in the long game."
Justin Kline, Co-Founder of Markerly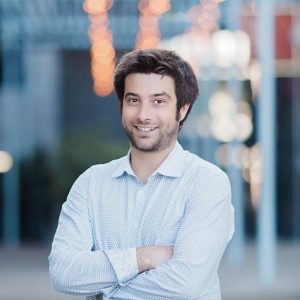 Website: https://markerly.com/
"Brands and influencers are getting in on the Metaverse and the possibilities are limitless. When people hear "influencer" in relation to the Metaverse they might initially think of virtual influencers like Lil Miquela but this is not necessarily how all influencers will be in this future. Regular, real-life influencers will also still exist in the Metaverse and can bring their audience experiences to a whole new level, especially when partnering with brands.
The opportunities for brand partnerships are greatly expanded in this virtual world. Perhaps a food brand often partners with a food influencer for cooking videos on TikTok, well now, in the Metaverse, they can put on a legitimate cooking class for people to actually participate in. Literature influencers can partner with publishing companies and can have conversations with people about their favorite books, instead of talking about them to a screen. The Metaverse takes what people already love about social media and brings it to a deeper, more immersive and interactive level and you're going to start to see brands figuring out where they can fit in within this new framework."


Quynh Mai, Founder & CEO Moving Image & Content in NYC
Website: https://www.movingimageandcontent.com/
"Despite all the hype and excitement, there will be a moment this year where the public will become despondent and wonder why there is so much interest in a metaverse that doesn't yet exist. Like all new tech, there is an inflection moment before mass adoption when people turn into sceptics and I believe that moment is coming this year.
The inequality of the metaverse will be revealed this year. Where are the women, the minorities and the general public? The blue chip NFTs have been all ben acquired by the 'CryptoBros' and others will now want a piece of the metaverse future too."
Dr Alex Young, Founder of Virti
Website: https://www.virti.com/
"There is still lots of buzz and uncertainty surrounding what the metaverse will look like. But it's already becoming pretty clear that it will have an impact on the Future of Work. The biggest shift I think we will see is advancements in the way we access training and development opportunities, leveraging metaverse technologies.
Using the metaverse, we'll be able to say goodbye to trainer-led talks in stuffy conference rooms and group workshops interrupted by glitchy Zoom connections. In their place will be fully immersive, interactive virtual training spaces in which employees can gain practical experience in a risk-free digital world. The metaverse will also make it easier for remote workers to learn soft skills: they can role-play realistic communication and leadership scenarios wherever they are, without feeling self-conscious in front of their peers.
The metaverse also allows for flexible, on-demand training delivery, which will help to usher in a culture of continuous learning in the workplace. Studies already show that training in virtual reality can increase knowledge gain by up to 230%. With the metaverse providing a platform in which virtual training can be made accessible to all, these results promise to deliver huge benefits for those organisations that embrace it."
David Berkowitz, SVP Corporate Marketing & Comms at Mediaocean
Website: https://www.mediaocean.com/
"It's still a touch early to predict how widely the metaverse will be adopted, but Mark Zuckerberg's foray into the metaverse has certainly been the spark that prompted marketers to take VR more seriously. As a result, we've seen more brands starting to dip their toes into the metaverse as a way to attract customers and get involved in the conversation.
Entertainment brands are a natural fit for the metaverse, aiming to deliver the most immersive experience possible, and gaming brands have set a precedent for virtual experiences. More recently, we've seen the likes of Snapchat introduce even more powerful AR capabilities and Spotify enter the metaverse with its launch of 'Spotify Island'.
But beyond this, retail brands like Nike have come to the fore, seeing great success with their metaverse excursions and collaborations. The space will see rapid innovation, as other high-profile brands and industries follow suit with their own innovative ventures but, more crucially, it will increase marketer's awareness of the deepening gap between our old conception of marketing and how it must function in this new world.
However, it needs to be noted that none of this innovation will replace the social impact of television ads. Taking an omnichannel approach to marketing will be all the more crucial, and the metaverse will play an essential role in this new paradigm. To ensure they're not left behind, marketing agencies and companies ought to seriously consider whether they are ready for delivering campaigns in a mixed reality, as it increasingly becomes the norm."
Tom Morris, Senior Trends Analyst at GWI
Website: https://www.gwi.com/
"Younger audiences will be the early metaverse adopters, since as many as 42% of Gen Z & millennials are interested in taking part. This will likely remain the primary focus audience for brands in the early stages of exploring this new frontier, according to our latest Zeitgeist data. However older generations should not be ruled out, as there is an opportunity for creating services for people of all ages. 'Online first' consumers, people who prefer to spend more time online than real life, will be the priority target. Understanding how such consumers behave and what they expect from their metaverse experiences will be crucial for brands to pay attention to in this initial phase.
The metaverse will not simply be a VR-powered shopping mall. While shopping will be important, brands will need to offer more than this. Over half of potential metaverse users are interested in watching TV and films in the metaverse according to GWI's March 2022 Zeitgeist findings, but other activities like gaming and watching live events also top the list. As a result, there will be a huge opportunity for Entertainment brands to offer innovative experiences that provoke curiosity and keep users engaged in this new virtual space.
Conversations surrounding safety and privacy will soon come to the fore in public discourse around the metaverse, as a quarter of users cite privacy concerns in our March Zeitgeist survey. Brands will need to communicate very openly about how people's data will be collected, used and stored and what steps developers are taking to protect users within the metaverse. If brands can reassure consumers that these spaces are safe, more will be willing to explore the metaverse in the long run."


Dr. John C.C. Fan, President & Founder of Kopin Corporation
Website: https://www.kopin.com/
"For me, the biggest challenge is within the visual space of the Metaverse, which is why I am so dedicated to creating a glasses solution that enables the full "personal reality" experience. My goal as a leader in the wearable technology industry is to develop and create the critical components that enable the VR and AR headsets to be thin, lightweight, comfortable, and easy to use – glasses that provide the full 'emperor seat' feeling of an IMAX theater. The ideal "dream" headset/glass would be less than 150 grams, wears like a pair of sunglasses, and has thin optics that magnify 3D color images tens of thousands of times from microdisplays having resolutions at least 4K by 4K per display.
It's important to understand that we are still on a journey into the Metaverse and that there is a gap between the products available today and this vision of what the Metaverse experience can be. In fact, currently the software is actually ahead of hardware. Each year we get closer and closer as we make advancements within the wearable technology space, but we are not there yet."
Scott Brighton, CEO of Aurea
Website: https://www.aurea.com/
"As we exit the pandemic, organisations are seeking ways to encourage people back into the office – from JP Morgan's attendance tracking to Google's Lizzo concerts. More than 90% of employees don't want to go back full-time.
But for new and younger employees who have yet to build networks – face-to-face interactions matter. Gen Z workers, more than any other generation, want onsite work in some form according to Accenture.
We learned during the pandemic that laptops armed with applications enable people to be as individually productive as they were in the office. And the mass adoption of video conferencing did a reasonable job of replicating the small meeting experience.
But what languished was connection. Over the course of the pandemic, a Microsoft study revealed that the number of people that each individual was interacting with plummeted by 90%.
This is because today's video-conferencing driven remote work experience does not create the sense of 'being there' that drives connections. The 'metaverse' will fill this gap.
This will center around virtual experiences that replicate aspects of the physical, in-office experience. We see this today with tools like our own Sococo. Tools like these encourage spontaneous interactions – whether for help, for 'walk the halls' management, or for social and network-building purposes.
And, over time, we expect that VR technology will create a remote experience that will become indistinguishable from the office experience. You will walk the halls, meet people around the water cooler, and pop into people's offices. And for in-office workers, AR will add the informational layers (for example, profiles above people's heads as you meet them) that remote workers have access to. The virtual and physical will converge, with technology bridging the gaps between them.
Video conferencing was the first frontier of remote work. The metaverse will be the second."
Paul Travers, CEO at Vuzix
Website: https://www.vuzix.com/
"There are certainly many different elements needed to interact in the metaverse. In my mind AR smart glasses are the true gateway to the metaverse. As technology becomes more immersive, people won't be willing to settle for having their hands tied up with a hand held device. The distractions and limitations of a phone, for example, are what's keeping the metaverse from fulfilling its true promise in business and consumer uses.
Our mission is to make that promise a reality through AR applications that connect people with the metaverse, all via a form factor that's comfortable and leaves your hands and, frankly, your attention available to concentrate on the world. Whether you're using augmented overlays to repair an engine, aiming a drill with computer-aided precision while performing surgery, or just finding your way through a campus, we're putting these capabilities right in your eye without added interference.
Our smart glasses allow users to benefit from real-time data and digital overlays that can project atop the real world, creating an immersive experience. This mixed or blended reality capability is a key aspect of the metaverse, and it's exactly this capability that Vuzix delivers through our line of AR smart glasses. If I had to make a prediction, it would be that more cumbersome devices will be getting left behind, or at least become secondary to wearable form factors that make far more extensive, practical use of the information available in the metaverse. We are really just getting started."
Muhammad Zain Khawaja, Founder of Challau
Website: www.challau.com
"The Metaverse was first described as a futuristic immersive digital experience in science fiction novels such as Ready Player One – comprising interconnected virtual worlds where you socialise, work, play, learn and exist as a 3D avatar. However, the Metaverse in actual fact will evolve in different ways.
Currently, the 'Metaverse' is being used interchangeably to describe everything from NFTs (cryptocurrency based digital assets) and P2E (play-to-earn) blockchain gaming to virtual reality productivity apps and avatar customisation technologies. As different technologies take shape and begin to materialise a piece of the sci-fi vision, the Metaverse will start to look like something all too familiar – an internet. An internet is a series of interoperable and interconnected 2D sites ('worlds') which serve a utility or purpose – learning, socialising, work, gaming, and more.
You access these worlds via a web browser on devices you have at hand – a smartphone or desktop PC. The Metaverse as it evolves in reality will become a 3D version of the web we know today. Imagine that instead of watching a video of a concert online, or sitting through a web conference of a lecture, staring at picture tiles of your colleagues, scrolling through your social news feeds – you could step inside of each of those experiences in 3D. That's the Metaverse – it's real, it's being built and in many ways it's already here.
Over the next year, keep a look out for a 3D web experience you can step into – it may be right around the corner."


Heriot Watt University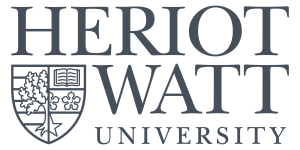 Website: https://www.hw.ac.uk/
"The prospect of the Metaverse is incredibly exciting. While other platforms for virtual reality socialising exist already like VRChat, the Metaverse is set to create a whole new internet. The concept is to create a link between multiple 3D universes with specific applications like VRChat existing within it.
Implementing virtual reality into education could have a positive impact for students and the social aspect of school and university. Over the past few years, remote learning has become a key issue for students. With the World Economic Forum reporting that registrations for online courses shot to 92 million in 2021. However, learning over video calls can have an effect on students' engagement, as reported by Ofqual. This could mean by improving the online environment in which students learn, the social and creative element of the Metaverse could change how students learn and interact positively.
The equipment available to you will have an influence on the style of avatar you create. While there is a lot of room for creativity and innovation when making an avatar, the two main types of avatars that currently being used are VR avatars and full-body avatars.
VR avatars give the user a first-person perspective from the point of view of your avatar. Using the headset and controllers that come with standard VR kits, you can look around and it will track your upper body. These avatars can be limited, as they don't account for your legs, but they're the easiest to implement and get started with as they're easy to develop games and programs for them.
Tracking your full body is possible and full-body avatars do exist. However, these require advanced full-boy sensor recognition using additional trackers that won't come standard with commercially available headsets.
Having a more advanced range of motion for online learning could see students feeling more engaged with learning. They can offer you something similar to traditional in-person learning through the internet.
Plenty of room for creativity
When creating the appearance of your avatar, you might be wondering whether to make it ultra-realistic or lean more into the cartoony or abstract. There are some tools currently available to the public to help build these augmented avatars such as 8th Wall and Ready Player Me, but how much should these avatars reflect real life?
You want to fall somewhere in the middle of realism and abstract. The current limitations of VR and technology available to us means more cartoony avatars are a good solution, as they're not having to track every small expression from your face and are rather just tracking your words.
Being represented by an avatar created in our own image but with tweaks to make them even more unique to the individual could help to engage more with the social elements of student life. Plus, it could allow people to feel more comfortable in this new digital environment by having something they've created represent them and could result in them contributing more to learning sessions.
Customising an avatar from the ground up doesn't just include hairstyle and eye colour, but your clothing as well. Changing outfits at the start of each day in the Metaverse will become just like picking which t-shirt to match your outfit in real life.
The world of online learning will evolve considerably with the influence of the Metaverse. Taking students from a video call and giving them a 3D world to roam around and discover could solve the engagement issues that currently exist within that learning space. Creating an avatar can inspire creativity and help you feel more connected within a virtual reality. Finding the balance between a realistic and cartoony appearance, as well as customising to the fullest and figuring out the range of motion will have you ready for all angles of the VR world."
Aaron Gani, Founder & CEO, BehaVR
Website: https://www.behavr.com/
"The metaverse will stick, and healthcare won't lag this time.
As more consumers continue to engage with the metaverse, we'll continue to see an increase in interest in virtual reality and app development from industries that haven't historically been at the forefront of technology or as adaptive to changing consumer trends. There's great opportunity within the metaverse to make interesting, educational, entertaining content – but there's also the risk, as many of us know, that the metaverse will exacerbate much of the mental and emotional fear and pain that has been wrought by technology, and especially social media over the past two decades. As more of us become immersed in the metaverse, it is critical that we find ways to harness the power of virtual reality for good.
The metaverse provides an unprecedented opportunity for healthcare providers and digital health innovators, to scale evidence-based solutions and rethink care delivery. Virtual reality is not new to healthcare. Even today, it's being used to train surgeons and improve physician empathy, to deliver consumer-friendly psycho-education tools and exposure therapy, and to accelerate physical recovery. These solutions do not require a metaverse experience to be clinically effective, but the benefits of bringing people into a connected, engaged community – one that blends the physical with the virtual – are vast.
What if consumers had on-demand access to self-guided, proven therapeutic experiences in an engaging, social environment that they actually enjoy? What if we maximize the benefits of VR so much that it unlocks clinical entirely new modes of care not possible even in real life? This isn't theoretical. It's already happening. For healthcare, the metaverse provides a landscape to truly realize the potential of new technologies — creating efficiencies and leverage for an overstretched clinician workforce, and bringing awe-inspiring, effective, and attention-competitive experiences to a growing base of consumers who are already engaging, playing, and seeking help.
As the metaverse gains momentum, input from non-traditional players and widespread adoption by consumers for a variety of experiences will make it a more powerful, engaging – and potentially healing – space."
David Park, Founder of Kippo
Website: https://kippo.com/
"The Metaverse will become a melting pot of human interaction, similar to how social media is used today. Think about it, how many people do you know that met their partner or best friends by sliding into someone's DMs or being in the same online group? Most people even found their current job through some kind of social media platform.
The Metaverse will provide the next generation with a similar experience but with a higher tech and a more immersive experience. Unlike most social media apps, the Metaverse will allow users to hang out in real time with their new friends, bridging the gap between distance and connection."
Jaime Bosch, CEO of Voicemod
Website: www.voicemod.net
"In the future, cross-device integration and multiple interfaces will provide many, easy entrance points to the metaverse and allow users to shape their digital identity, both visually and vocally, as they wish. As the metaverse scales, people will be able to have full ownership of their avatars and carry them across different platforms. Enabling people to easily manipulate and present multiple external identities to better match the person they feel inside, on any given day, for any particular setting or audience, will make the metaverse a friendlier and more welcoming place."
Greg Rose, Chief Experience Officer at Intellum
Website: https://www.intellum.com/
"If the Internet represents the single greatest repository of accessible knowledge and information, then the Metaverse represents a new model for education delivery to the classroom and the individual learner.
Augmented, virtual, and mixed reality experiences are successfully in use today across a wide range of education initiatives, and if the recent global pandemic taught us anything, it's that people can and will embrace virtual learning.
But it's hard to imagine a bunch of college kids wearing VR headsets in a Second Life or Fortnite classroom anytime soon, and even more disturbing to think through the potential impact on K-12 students. We don't have to worry too much about the impact on academia this year, though. Although these academic experiences are certainly being tested, it will be a long time before we recognise the Metaverse.
The term "Metaverse" is like the term "Artificial Intelligence." While both are real, viable areas of innovation and technological advancement, the average person equates "Metaverse" to a single shared virtual experience (think Roblox) as opposed to a comprehensive, persistent virtual world – much the same way people use the term "A.I." to describe software that utilizes machine learning algorithms.
That doesn't mean we should ignore what's happening with the Metaverse, though. There are viable applications beyond gaming, social, and academics, especially for business. Businesses of all shapes and sizes, across all industries, are already leveraging the internet to teach their employees, their partners, and perhaps most importantly, their customers how to use the products and services they sell. In fact, education is rapidly becoming the core strategy behind many customer journeys. We have already proven that an investment in education leads directly to improvements in business outcomes and results, like client retention and revenue.
Companies in the Manufacturing, Construction, Healthcare, Software, and Hardware industries (just to name a few) have been successfully delivering virtual and augmented reality training as part of their broader online education initiatives for some time. It should come as no surprise, then, that more forward-thinking brands are vigorously investigating how to present the AR/VR content they create to a greater percentage of the learners in each audience they educate.
This year, I predict that these companies will experiment with placing their AR/VR education content in virtual worlds that already exist and/or with building their own environments that will become part of the Metaverse in the not-so-distant future. This experimentation is an effort to test the effectiveness of AR/VR content on larger audiences and to generally stay ahead of the curve – because regardless of the format or modality of the content, it is already clear that the company that does the best job of educating online will dominate their category in Web 3.0."