Imagine Experiences ltd is a new operator of experiences designed for a new era, and on a mission to put a smile back on people's faces again. Started in defiant response to the pandemic, Imagine Experiences is the first company to create an entire range of brand-new experiences for the post-pandemic traveller and domestic audiences. A signature feature of these freshly designed days out is the limited number of private party access.
This ensures both social safety and a more enhanced, luxurious experience, but without the luxury price tag! Imagine transcends entertainment & tourism and that is what makes its products attractive to the domestic and international audiences equally. With Imagine Experiences you can now be James Bond for a day, experience outdoor theatre and even have Tower Bridge opening…just for you!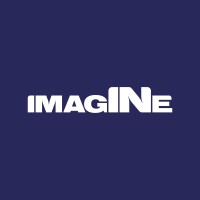 How did you come up with the idea for the company?

Before the pandemic advanced, my co-founder Ana Araque & I knew one another whilst working with different tourism brands. We had both worked for the same company but at different periods and our paths crossed on few occasions. I had launched my first brand back in 2017, creating new special interest products and Ana had gone into consultancy to launch and grow other brands a year later.
By January 2020 we both shared the belief that the entertainment and experiences available in the market were more centred on fun activities whilst tours for visitors lacked engagement and immersion. When COVID advanced to a lockdown in March we were both attending one of the 1st webinars delivered by ARIVAL and at the end of the session Peter Syme (a creative leader & member of the tours and experiences industry) highlighted the potential positives, including the fact that the future was on small private groups delivering personal and affordable experiences. A few minutes later Brendan contacted Ana & almost as if she was expecting the call, it took seconds for her to agree to launch a new venture.
The concept started with developing tours for small or private groups but they realised that they had to act on their knowledge that their industry hadn't yet latched onto the trend of more experiential days out and more immersive options for international visitors and from there they decided to launch a more ambitious brand that would become not only a designer & operator of multiple experiences but become a distributor of the best ones already in existence in the market place. Starting a new business during a pandemic, in the middle of a lockdown, facing the most uncertain business landscape ahead was never meant to be an easy venture, but the opportunity to capitalise on new trends and build a business model that had all the prospects to be a success by engaging with the aspirations of the new post-pandemic travelers/visitors and do so in a fresh way to experience life like never. That was way too tempting.
5 months later we launched Imagine Experiences. It was both exciting and challenging to try to launch a business during a lockdown, it did have its lows and highs but almost 9 months later, the business is thriving and 19 experiences have been designed, created & currently in the market.
We decided to fuel our project with a startup loan, personal funds and, I suppose like most new entrepreneurs, tapping into a resilience & resourcefulness we never realised we had before. There were also a few upsides of the lockdown, the most crucial being TIME. Along with that, there was a possibility to engage with a lot of talented people who were suddenly out of work and looking for a way to continue doing work they love.
With all of the desperation and tragedy prevailing, we were eager to find the positives during the Pandemic. This influenced greatly the style and nature of the concept and products; experiences that COVID-19 could not stop. Experiences that reunite families and would put smiles back on people`s faces and give them positive, everlasting memories.
It was exciting to engage small businesses that would become great features of the experiences. Hidden gems from street food sellers to beautiful old pubs that were suffering terribly from the effects of lockdown. Eventually, the end result was a range of products that met the overwhelming demand of both the international and domestic traveller to enjoy more experiential days out in place of the outdated, passive tours designed for the international tourist of 30 years ago.
We launched Imagine in Aug 2020 in the middle of a Pandemic, we realised the world had changed, and our industry must change with it.
We've spent years entertaining customers and working with operators around the world, and one thing was noticeably clear to us even before the pandemic took hold: people don't want to 'tour' places anymore, they want to 'experience' them.
There is ample research showing that people want to talk about what they did as much as about what they saw. It's not enough to simply give people the same old group activity in the digital age, and especially not when they've just spent weeks dreaming of their perfect day out or next adventure with their loved ones.


How has the company evolved during the pandemic?

Aside from all the normal challenges of starting a new business from scratch, doing so in a pandemic was an extra, huge obstacle, especially due to the uncertainty and fear it spread. Then there was the necessity to have team meetings on park benches (do not even ask me about availability of toilets) and Zoom calls – we did not even get to meet some of the team that we hired for 4-5 months! So we spent most of the early months surviving. Then we decided to create gift vouchers and focus on supplying gifting sites that sell to the domestic audience, which is how we really got lift-off. Our 'Bond for a Day' experience was a huge hit for people from Black Friday to Christmas!
We also realised that we need to focus on specific products for different demographics rather than simply selling the platform. That helped to propel other products. We reacted to the lack of trade and turnover by also using our career skills to work with third-party products that we liked but, in the role of distributors and marketers for them. We've developed a new website which we're about to launch and that will allow us all of the customised features we realised we needed after the launch phase. One other evolvement was to be able to develop white label products for non-tour operator hospitality businesses that want to enhance their brand and generate new revenue streams. That is a really healthy opportunity.
The last 15-months has been one long incredible adventure! All of the adventures and obstacles our team/staff, our guides, have gone through to make Imagine Experiences a reality during lockdown from meeting in train stations, after-work drinks in parks (we needed to be reminded that a drink together was always welcome), walking around an empty isolated London looking for suppliers, knocking on pub doors checking who was going to open, preparing and dressing our actors in public toilets, indulging in rainy picnics all across London, working in back sheds and living rooms, filming a safety video in Ana`s mother's flat, you name it, we did it all. We have learned a thousand lessons in this time!

What can we hope to see from the company in the future?

More products that will be constantly fresh and maybe a couple of spins on the classics for next year. Lots of new products from talented up and coming experience operators emerging on our platform and some seasonal events too! We have some great potential partnerships in development that will see us doing summer and winter experiences for various demographics that will hopefully become annual fixtures in the calendar.