What is sole trader insurance?
Becoming self-employed and running your own business is something that many people aspire to do one day. Currently, in the UK, there are over 3.6 million sole traders registered in the UK, and this number is rising year-on-year as the prospect of becoming self-employed becomes increasingly popular across the country. However whilst working for yourself has many advantages, not least that you have the freedom as a result of being your own boss, it does also mean that you have the sole responsibility when it comes to something going wrong.
Whatever your field, whether it be working as a consultant, dentist, lawyer or contractor, there is always an element of risk involved in some way shape or form, and you should make sure that you have the right type of insurance policy coverage as a sole trader. In fact, in certain respects, it is even more important to have insurance coverage if you are self-employed: for example, it can make you much more vulnerable to legal action regarding compensation claims as you could be seen as much more likely to reach a settlement – something that could end up being extremely costly.
Sole trader public liability insurance
Whilst public liability insurance is not a legal requirement if you are a sole trader, it is nevertheless an important cover to have and worth taking into consideration given the considerable amount of financial protection it can offer.
Public liability insurance can help to cover compensation costs as a result of accidents caused to a member of a public at your business who ends up with an injury, or if this happens at a customer's business and the legal fees medical bills and time off work that is associated with these kinds of incidents.. This kind of insurance also covers you as a sole trader if a customer's property is damaged and your business is responsible for this
It is possible to get up to £10 million of public liability insurance cover, however, the amount does ultimately depend upon a number of factors:
The insurance provider you choose, as some companies will only provide a maximum of up to £5 million.
The cover will also be dependent on the amount of risk that is generally entailed as a sole trader. For example, if you are a plumber, electrician,  or bricklayer it would be considered higher risk than say if you were a mobile hairdresser or beauty therapist. As a result,  you may want to look at having a higher level of cover in this kind of profession.
Others types of insurance for sole traders
Public liability insurance is not the only insurance product available for sole traders. In fact, there is a variety of covers available dependent upon your requirements as a sole trader.
Vehicle insurance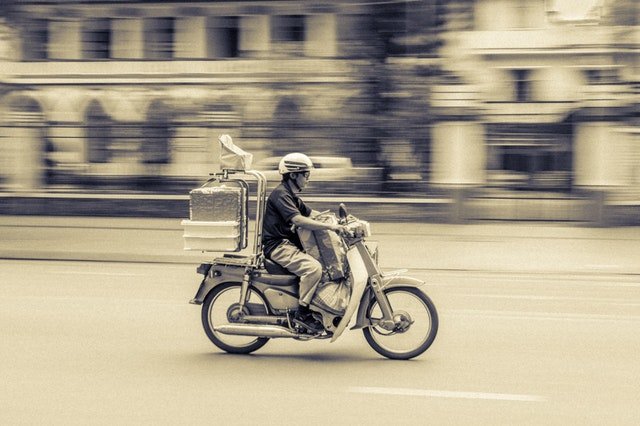 As a sole trader, you may rely quite heavily on your car or van in order to run your business (for example as part of a courier delivery system, or for transportation reasons). In this case, having vehicle insurance is almost essential. Having a policy in place means that if the vehicle became damaged as a result of an accident, or it was stolen, your insurance provider can either help to sort out the costs of repairs or to sort out a replacement vehicle, allowing you to carry on running your business operations smoothly, rather than coming to a grinding halt.
Product liability insurance
Depending upon the kind of business you run as a sole trader, it may worth be taking out a product liability insurance policy. This type of cover means that if your business makes or sells items to customers, you will be protected if there is legal action taken against you due to a faulty product you sold. Product liability insurance can also cover you for the costs of damaged goods due to an accident or otherwise.
Professional indemnity insurance
In similarity to taking out vehicle insurance, taking out professional indemnity insurance cover will be largely dependent upon the kind of business you run as a sole trader. For example, if you are an accountant, consultant, therapist, doctor, lawyer or financial advisor it is common for those in these fields to take out this kind of insurance. This is because these professions all provide professional advice or guidance to customers as a sole trader and having this policy cover means that if legal action was taken against you, the insurance provider would be able to help you cover the costs. The cover can help to cover legal fees that are incurred as a result of a claim, as well the cost of compensation bills that need to be paid due to a client taking legal action against you as a sole trader. Clients can take legal action against you if they feel that you have given them professional advice has led them to experience financial loss or if they believe the professional services you have provided have been negligent and they are unhappy with them.
Finding the right sole trader insurance cover
We understand that there are a number of different insurance policies available on the market can sometimes feel a little overwhelming, as with so many out there it can make it hard to know which is the right policy cover for you. However, we work with a number of the leading insurance specialists for sole traders in the UK. This means that we can help to provide specialist advice, helping you to find the best policies to suit your requirements as a sole trader.