Clean meat is one of the hottest areas of startup innovation right now—and for good reason. Conventional meat is extremely water- and resource-intensive, is one of the major causes of deforestation and carries a heavy ethical burden. Fishing comes with pollution, plastic waste, overfishing and harm to other aquatic life, most famously dolphins.
While vegan and vegetarian lifestyles are more popular than ever, vegan startups being of growing interest in recent years, it's unlikely that most people will give up meat completely. This is where cultured meat comes in.
The world's first cultured meat was unveiled by Dr Mark Post of Maastricht University in 2013; he famously created a lab-grown beef burger that cost a quarter of a million Euros to produce. Google co-founder Sergey Brin footed the bill, and the burger set off a wave of inspiration.
Today's clean meat startups are tackling everything from fried chicken to foie gras, and many look likely to reach supermarkets and restaurants within the next five years.
Aleph Farms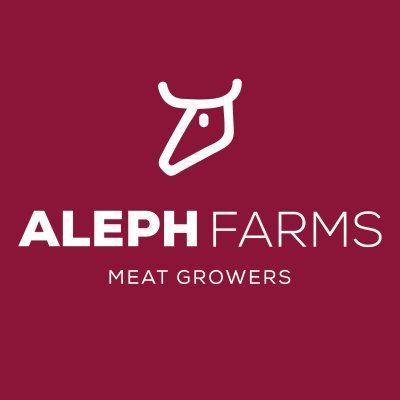 HQ: Rehovot, Israel
Founder: Didier Toubia
Aleph Farms has set its sights on sending the world's first cultured steak to market. At present, most startups are turning out paste-like meat that suits sausages, burgers or strips; a fully-formed steak or filet is a different game completely. What's more, the startup believes that it will be able to cut the time it takes to create a steak down to just three weeks, compared to two years raising cattle.
Aleph unveiled its first attempt last December; it was the first lab-produced meat to have a muscle-like texture, but the flavour and thickness wasn't yet on par with conventional steak.
Aleph Farms made its start through an incubator funded by the Strauss Group, which owns some of Israel's largest food brands, including houmous and dip company Sabra. So far, it's raised $14.4 million in funding—$12 million of which was raised this May alone.
Finless Foods
HQ: San Francisco, United States
Founders: Michael Selden, Brian Wyrwas
Finless Foods is producing real fish meat from stem cells. To do this, the startup starts with a fish-derived serum and multiplies the cells in a controlled environment. The cells are then structured into fillets and steaks. While the finished product isn't yet animal-free, it's almost entirely cruelty-free and avoids contaminants, overfishing and ocean pollution.
The team's first product is bluefin tuna, but over time it hopes to recreate other high-value fish species.
At present, Finless is the only startup making real headway on cultured seafood; most startups have set their focus on chicken or beef. As a result of this, the startup has had to work from the ground up and invent its own protocols. Their hard work hasn't gone unnoticed: Draper Associates invested a tidy $3.5 million last June.
Higher Steaks
HQ: London, United Kingdom
Founders: Benjamina Bollag, Dr Stephanie Wallis
British startup Higher Steaks is focused on creating cultured pork that is super scalable and affordable. Founders Benjamina Bollag and Dr Stephanie Wallis are a chemical engineer and a stem cell regeneration specialist respectively, and Scientific Director David Hay is chair of Tissue Engineering at the University of Edinburgh. In theory, it should be easier to apply our knowledge of stem cells to pigs than to poultry or fish—so the startup is optimistic that it will have a viable product within a couple of years.
Higher Steaks hopes to bring its first product to market in 2021, with a year and a half being budgeted for food safety approval.
IntegriCulture
HQ: Tokyo, Japan
Founder: Dr Yuki Hanyu
IntegriCulture hopes to be the first startup ever to create foie gras from chicken liver cells. Founded by Yuki Hanyu, who graduated from the University of Oxford with a PhD in Chemistry, the startup mimics the liver and its blood vessels with tanks and tubes.
Collaboration is key: a research project with Tokyo Women's Medical University aims to uncover how to create textures and fat in cultured meat, with a major goal being to create meat for astronauts at the Japan Aerospace Exploration Agency. Hanyu also runs the Shojinmeat Project, an open-source guide to growing cell-based meat in your own home.
At present, a kilogram of IntegriCulture's cultured meat costs the equivalent of anywhere between £150 and £1500 to produce. Ultimately, the goal is to bring that down to as little as £1.50.
Few clean meat startups can claim to have state funding, but IntegriCulture has received a solid $2.7 million from seed funding with the Japanese government as a major investor. Its cultured foie gras could be coming to restaurants as soon as 2021, and to consumers by 2023.
Just (formerly Hampton Creek)
HQ: San Francisco, United States
Founders: Josh Balk, Josh Tetrick
Just has its fingers in a lot of pies: the startup is best known for its vegan alternatives to eggs, mayonnaise, cookie dough and salad dressings, but is also experimenting with cell-based clean meat. While the startup initially announced that it was developing chicken, it has since shifted its focus to Wagyu beef. By working closely with an established Japanese farm, it hopes to create high-quality cultured beef that will be sold through the same channels as conventionally produced Wagyu.
Just has attracted $310 million in investments from some of Silicon Valley's largest venture capital firms,  and its growth shows no signs of slowing down.
Meatable
HQ: Leiden, The Netherlands
Founders: Krijn De Nood and Daan Luining
Meatable is using stem cells collected from umbilical cords to produce cultured beef mince. By using umbilical cords the startup is able to harvest pluripotent cells without doing any harm to cows or their calves. Meatable also boasts that it is able to grow these cells without using foetal bovine serum, which is the most common medium used for in-vitro cell cultures.
Meatable only emerged last October and has already raised a respectable $3.5 million in funding. The startup plans to unveil its first product within three years, and then launch a fully-scaled commercial offering one year after that.
Memphis Meats
HQ: San Francisco, United States
Founders: Dr Uma Valeti, Nicholas Genovese
Memphis Meats has successfully made and taste-tested fried chicken, beef meatballs and duck from cells grown in labs. While the startup is a while away from an affordable product—as of 2017, the meat costs $5,280 per kilogram—the team believes that its products will be ready for sale by 2021.
Memphis Meats is already a venture capital favourite: the startup has raised more than $20 million in funding and counts Bill Gates, Richard Branson and Kimbal Musk as investors.
Mosa Meat
HQ: Maastricht, The Netherlands
Founders: Dr Mark Post, Peter Verstrate
Dr Mark Post made headlines in 2013 when he unveiled the world's first burger made from cultured cells. Much of the press coverage focused on the cost of the burger—€250,000, funded by Sergey Brin—rather than the paradigm-changing achievement he had made. Still, Post set off a wave of startups inspired to grow their own meat—and picked up €7.5 million in venture capital for his efforts. Mosa Meat is the company he set up to explore cultured meat further.
In recent years, Mosa Meat has managed to eliminate foetal bovine serum from its burgers while adding myoglobin for colour and fat tissue for texture. The finished product should hit supermarket shelves by 2023.
Shiok Meats
HQ: Singapore
Founders: Dr Sandhya Sriram, Dr Ka Yi Ling
The first startup of its kind in South East Asia, Shiok Meats hopes to bring cultured shrimp, crab and lobster to your plate. The startup raised $4.6 million in seed funding this April and has already unveiled its cell-grown shrimp, made into shao mai.
Lead investor Henry Soesanto is CEO of Filipino food giant Monde Nissin, which purchased Quorn Foods in 2015—and he reportedly gave the dumplings his thumbs-up. Soesanto was joined by several other big-name investors, most notably Y Combinator in their first-ever clean meat investment.
At present, it costs $5,000 to produce just eight dumplings, but Shiok expects to scale production and start selling globally in two to three years.
SuperMeat
HQ: Tel Aviv, Israel
Founders: Ido Savir, Koby Barak, Shir Friedman
Israeli startup SuperMeat is working on growing clean meat from chicken cells in vitro. By eliminating livestock farms, the bio-tech startup believes that it can produce meat with 99% less land, 90% less water, no antibiotics and no chance of salmonella.
Founded in 2015, SuperMeat has raised $4.2 million in crowdfunding and seed funding so far.
How is clean meat made?
Clean meat (otherwise known as cultured meat) is made through a process similar to growing livestock meat, however, the meat is grown outside of the animal's body.
Firstly, a sample of cells are taken from the livestock, and placed in a medium with conditions optimised for cellular growth. Muscle stem cells are often used for this, as their function is to produce new muscle tissue when a muscle in the animal's body is injured, making them perfect for the process of growing clean meat.
The cells then undergo various different stages to eventually form the clean meat end product. Impressive amounts of meat can be made from one small sample of the animal's cells. For example, the startup Mosa Meat claim one sample from a cow is enough for them to produce 80,000 quarter pounders.
Is clean meat healthy?
Clean meat offers a multitude of benefits, not just for animal welfare and the environment, but also for the consumer's own health.
Clean/cultured meat is exactly the same as meat from livestock, as it was made from an animal's cells in the first place. Therefore, clean meat is just as healthy for you as regular, livestock meat, and perhaps even more so.
Clean meat is made in a lab under sterile conditions, meaning the meat produced is clean, and very unlikely to be contaminated. Livestock meat on the other hand is collected from a non-sterile slaughter houses, meaning there is a higher risk of contamination.
Clean meat is also free from both artificial growth hormones and genetic modification, which some providers use on their livestock to make them grow faster. Clean meat may therefore be better for consumers than some forms of livestock meat.
Can vegans eat clean meat?
As clean meat is still the meat of an animal, it does not abide by the vegan dietary requirements. However, some vegans may find they can eat this type of meat whilst still upholding the values that made them go vegan in the first place.
Many people go vegan due to the impact the meat industry has had on the environment, or because of the animal cruelty issues that also surround it. With clean meat, only a sample of the animal's cells is taken, meaning it could reduce the amount of animals slaughtered, as well as the amount of livestock bred in general, needed to cater to meat-eating consumers.
Therefore, by having the potential to reduce both the environmental impact and the animal cruelty of the meat industry, clean meat may coincide with a consumer's reasons for going vegan, making them more comfortable with eating this type of meat.
However, whether vegans can eat clean meat or not will depend entirely on their reasons for this diet choice.