The COVID-19 pandemic put retailers in a challenging and unchartered situation to navigate. Businesses everywhere have had to learn how to stay afloat while keeping up to date with government guidelines – taking care of both customer safety and satisfaction with the service provided.
In many ways, retail tech has become crucial in fostering retailers' relationships with their customers, helping businesses to operate in innovative, socially-distanced ways throughout 2020-2021. Celebrating this area of tech, TechRound have created our list of the top retail tech startups for 2021.
Top Retail Tech Startups 2021:
Stint – Founded by Sam and Sol Schlagman
Mercaux – Founded by Olga Kotsur and Alexey Petrov
Futr – Founded by Andrew Wilkins and Lee Skyrme
Tire Agent – Founded by Jared Kugel
AfterShip – Founded by Andrew Chan, Dante Tsang and Teddy Chan
SellersFunding – Founded by Alessandro Rodrigues Novaes, Fabio D. Knijnik and Ricardo Pero
JTB Custom – Founded by Jud Barr
SharpEnd – Founded by Cameron Worth
SalesDuo – Founded by Arjun Narayan
Perfitly – Founded by Dave Sharma and Raghav Sharma
Oriient – Founded by Mickey Balter & Amiram Frish
Loyalize – Founded by David John
Edgify – Founded by Ofri Ben-Porat and Nadav Israel
Wevat – Founded by Raphael Chow
Soundtrack Your Brand – Founded by Ola Sars
eDesk – Founded by Ray Nolan
Farly – Founded by Farleigh Hungerford
Swift – Founded by Lorenzo Alessi
Swapi – Founded by

Pete Howroyd

Stint, Founded by Sam and Sol Schlagman
Launched while at university by brothers Sam and Sol Schlagman, Stint revolutionises the operating models of hospitality businesses by connecting them with students who want short, flexible shifts to do simple tasks at the busiest daily hours.
For students, Stint is ending the trade off between learning and earning by enabling students to work for 2 to 3 hours at a time, so they can fit work around their studies. Since launching in 2018, the startup have completed over 65,000 stints of work with over 1,000 businesses including some of the high street's biggest names like Chilango and Chipotle. By connecting hospitality businesses with 100,000 signed up students looking for a short side hustle, Stint is helping people to work smarter – hour by hour, stint by stint.
Stint has already worked with over 1,000 businesses including some of the largest retail chains in the country. Students have carried out stints in big chains in high-end clubs and hotels like Annabels and Hakkasan, and in high street retailers and restaurants, Busaba, Reiss, Chipotle, Chilango and the independent bakery Wenzel's.
Mercaux, Founded by Olga Kotsur and Alexey Petrov
Mercaux is on a mission to help re-invent physical retail stores by connecting them to the digital world. It's new generation modular in-store platform connects stores to all the backend systems that ecommerce currently benefits from (such as order management, customer relationship management, product information management and payments), in addition to ecommerce itself. It then surfaces all this rich information into the hands of store associates through the Mercaux app, which is displayed on tablet or smartphone devices. This then allows the store associate to facilitate a much improved shopping experience by using assisted selling, digital styling, clienteling and mobile payment solutions to serve the customer.
Mercaux also places all of this technology into the hands of customers through self-service screens, digital fitting rooms and a web app that can be accessed by the shopper's own mobile device via scanning a QR code in-store.
This "digital transformation" of the store unifies the online and offline experience for the customer, and for the retailers, they see improvements to conversion, loyalty, sales, UPT (Units per Transaction) and customer lifetime value.
The other huge benefit to the retailer is the in-store data that is collected from using these technologies. From a time when they had little data – on footfall and sales only – they now have granular level insights into customer behaviours, product funnels and staff performance.
Mercaux raised €4 million Series A in 2018 and has backers including Nauta Capital. They also secured €1.5 million pre-series B round of debt financing from Flashpoint in June this year.

Futr, Founded by Andrew Wilkins and Lee Skyrme
Futr is an award-winning, VC backed tech start-up accelerating the conversation-as-a-service market by delivering superpowers to support teams everywhere. From out of hours self-serve chatbots to making live chat agents instantly multilingual on any social or chat channel, Futr's superpowers are transforming the way organisations serve their audiences.
Founded in 2017, Futr's SaaS platform delivers cutting edge solutions to service teams across the UK, and is at the forefront of the chatbot and digital communication space, delivering its services to enterprises across the UK including police forces, charities, government, housing associations, and within the retail sector.
Futr's technology simplifies how organisations deliver their customer service, by allowing omnichannel instantaneous support on the channels that their customers use every day, such as Alexa, WhatsApp, and Facebook Messenger.
About Futr's Retail Chatbots:
Futr's omnichannel retail chatbot and live chat solution enables better customer service through offering instantaneous, human-like responses on the channels customers use the most, including Facebook Messenger, Instagram eCommerce websites, and phone lines.
Their eCommerce chatbots reduce waiting times and enrich the customer journey by allowing 80% of common customer questions to be answered instantly. Their intelligent AI-powered chatbots can help customers track their order status, reference return and refund policies, make exchanges, understanding fitting and sizing, check product stock, and more. Additionally, multi-Language support auto-translates queries and responses, making live agents fluent in 120+ languages.
Tire Agent, Founded by Jared Kugel
Tire Agent is an online tire and wheel retailer changing the way people purchase and replace tires by making the experience for consumers and fleets seamless.
Tire Agent was founded in 2017 by Jared Kugel, CEO. A tire industry veteran of more than 15 years, Kugel has tires in his blood – he comes from a family that owned tire distribution centers and retail stores for 40 plus years. Kugel started Tire Agent to solve a major problem in the industry: superior customer experience with the ability for people of all credit types and income levels to get tires.
The New York-based company got its start with a few LinkedIn messages; Kugel pitched his idea to complete strangers, and after two phone calls and one in-person meeting, a deal was struck and Tire Agent was born.
During the pandemic, Jared fast-tracked the launch of Tire Agent's signature innovation, PayPair, delivering on his original vision to offer affordable tires for everyone through flexible payment plans. People shouldn't have to sacrifice safety on a budget. With Tire Agent, customers have access to the majority of top-tier brands along with special deals, rebates, free shipping, and fast delivery.
As hundreds of thousands of Americans are driving safely on the road with confidence, Tire Agent continues its amazing growth story and continues to bring new customers to the market that have never bought online before.

AfterShip, Founded by Andrew Chan, Dante Tsang and Teddy Chan
AfterShip is a leading tracking and post purchase platform for e-commerce retail businesses. Headquartered in Hong Kong and founded in 2012, AfterShip provides shipping and tracking solutions for businesses ranging from home entrepreneurs to multinational corporations.
During the past year and a half, changes in the shipping industry have transformed how products reach consumers. AfterShip is leading this evolution with state-of-the-art automation tools that better connect global shipping infrastructure while strengthening the link between buyers and sellers.
Profitable since its launch, AfterShip has grown to handle more than 6 billion shipments annually through more than 740 partner carriers without sales or marketing support. From seamlessly integrating with carriers to providing a single stop where shoppers can easily monitor the delivery of their online orders, AfterShip is foundational to improving the shipping, tracking, and returns experience through its robust tools and engagement.
More than 10,000 companies around the world partner with AfterShip for their shipping solutions, including merchants on e-commerce platforms (Shopify, Magento, and Squarespace) and top marketplaces (Amazon, eBay, Etsy, Groupon, Rakuten, and Wish), as well as major retail brands (Inditex, Harry's, Dyson, Gymshark, Blenders Eyewear, Pura Vida Bracelets, and Kylie Skin).
SellersFunding, Founded by Alessandro Rodrigues Novaes, Fabio D. Knijnik and Ricardo Pero
SellersFunding is a global fintech company empowering growth for ecommerce sellers by providing the most comprehensive suite of financial solutions. Whether sellers are looking to get capital to scale their business, launch new products and expand into new markets, or need a cash management solution to help them improve their operational performance, SellersFunding is here to make life easier, save time and money, and help sellers achieve success.
SellersFunding has been instrumental in shifting sellers from brick & mortar to ecommerce sales – vital during the pandemic. Ecommerce is exploding, yet the industry is still lacking sufficient financial solutions that serve international merchants. As small and medium ecommerce businesses drive change in the space and pave the way for emerging brands, it's only natural that a need for a tailored financial infrastructure emerges – that's where SellersFunding comes in. Thus far, its business model proves to be disruptive, as reflected by its recent capital raise of $166.5M.
Recently, SellersFunding was vital in innovating the business model of Cath Kidston, a well-known UK retail giant, providing the retailer with a £5 million credit line. The credit line funded its evolution as it migrated from a capital intensive in-store model to a leaner ecommerce model. The company's digital overhaul was a success, enabling Cath Kidston to turn over 85% in global sales.
This is just one example of the ways in which SellersFunding, with offices in London, Florida, New York and California, delivers financial resources to streamline global commerce.
To help clients continuously improve their performance, SellersFunding also developed Sellers Signals – an analytical tool that provides sellers with detailed insights about sales performance, business valuation, pre-qualification for financial solutions, and profit and loss statements.
CEO of SellersFunding Ricardo Pero has 20+ years of experience in Corporate Treasury, Wealth and Asset Management. He is and has been an investor and advisor to companies in the U.S. and LatAm. Ricardo has taken on various director roles in leading financial institutions such as JPMorgan, Citigroup & Merrill Lynch.

JTB Custom, Founded by Jud Barr
JTB Custom is passionate about helping brands evolve into stronger, more efficient businesses by making and selling products their customers truly want, on demand.
Traditional mass production has created problems for consumer product companies for decades. Long lead times increase inventory risk. Large batch production runs reduce the ability to reach smaller consumer segments. Closeouts reduce profitability and damage brand equity. Destruction of unsellable inventory undermines environmental sustainability.
The future will be defined by lean production, not mass production. That means building to true customer demand, not building to shaky forecasts. It means a batch size of one, for an individual customer, not one hundred thousand units for many customers. It means merchandising a product line virtually, not squandering money on samples that are destined for the landfill. Most of all, it means higher customer satisfaction, stronger brand loyalty – and higher profits.
JTB Custom's innovative technology and unique expertise are the solution to these problems. Their innovative technology and small-batch manufacturing capability enable profitable and scalable personalization, decoration, and product customization of any type of product – from running shoes to backpacks, from golf clubs to scooters.
Product customization transcends both brand and product categories. By efficiently matching supply to consumer demand and enabling brands to capture more of the demand curve, JTB Custom will help you increase profitability, customer satisfaction. All at a fraction of the cost – and in a fraction of the implementation time – of competing companies.
SharpEnd, Founded by Cameron Worth
SharpEnd is an experience-led creative partner innovating in connected packaging, data and analytics, and retail experience. Founded in 2014 by CEO Cameron Worth as the first Internet of Things agency, SharpEnd remains the only key player in this field. It currently functions not only as a creative partner but also as a data platform, the io.tt, and a connected retail space in collaboration with Capgemini and The Drum: CornerShop.
Agency-wise, SharpEnd works with brands across beauty, fashion, CPG and drinks, using technologies such as QR codes, NFC and AR to elevate its experiences. For example, by embedding NFC chips into Levi's jeans in a collaboration with GANNI or placing QR codes onto millions of products for Yeo Valley. In maintaining its focus on experience, SharpEnd's creativity always reaches the consumer; technology is simply a way to bring its imagination to life.
In terms of data and analytics, SharpEnd's platform the io.tt provides a way to produce digital identities (such as QR codes) and gain detailed insights from them. This provides ongoing information on campaign performance; for example, Yeo Valley can see who is interacting with their products, where, for how long, and how many times. It is an invaluable tool for measuring success.
Additionally, SharpEnd runs an innovation space in Shoreditch called CornerShop. It is a retail experience where consumers can try out the latest technologies and brands can test and learn before rolling out campaigns. It brings together a futuristic vision of retail, a brand playground, and an exciting consumer experience in a physical retail environment.
Putting experience first and using the best in technology to do so is at the heart of SharpEnd's operations: future-proofing brand experiences and leading in the IoT creative technology industry.
SalesDuo, Founded by Arjun Narayan
SalesDuo's software solution provides eCommerce brands with a dedicated team to refine all aspects of their Amazon business, using an omnichannel Business Intelligence dashboard to help track sales and key competitor statistics. In 2021 the company has grown 2.5X, seen average revenue per customer increase by nearly 50%, and also grow the lifetime value per customer by 150%.
Arjun Narayan is currently the CEO at SalesDuo, the leading omnichannel solution helping brands grow on Amazon through its Business Intelligence dashboard. Arjun is an Ex-Amazon business leader with 17 years of experience, 10 of which have been as an Entrepreneur and CEO. Arjun has successfully built and exited two companies, further demonstrating his proven track record as an executive and expert within business development, growth optimisation, supply chain logistics, and retail technology.
Perfitly, Founded by Dave Sharma and Raghav Sharma
Founded in 2015, Perfitly, an augmented/virtual reality (AR/VR) powered virtual fitting room solution, has been built into the e-commerce platforms of the nation's leading retailers. Co-Founders Dave Sharma and Raghav Sharma had a simple goal, to reduce return rates for their brand partners, increase conversion rates and boost sustainability. Perfitly has found that their virtual fitting room technology has helped apparel companies see an 80% increase in conversion rates, while decreasing returns 64% and growing overall sales 69%. Over this past year, Perfitly was recognised in Pepperdine Graziadio Business School list of Most Fundable Companies. They also partnered with their client, Otero Menswear to bring virtual fitting room technology to the forefront of Otero's new website following the closing of Otero's flagship store during the pandemic.
Both Dave Sharma and Raghav Sharma are experts in the retail technology space. Dave has over 40+ years of experience in the technology and manufacturing industry. He also founded, established, divested and acquired several businesses in the TTA-Transitair group of companies. Raghav has over 25+ years of experience in technology, strategy consulting and M&A. He is the former Co-Founder & CEO of GuideVine, a fintech SaaS marketing platform, and the Co-Founder & CFO of iRail, an enterprise procurement software solution. He was also a McKinsey Associate Partner working in financial services and was also a former investment banker at JPMorgan TMT.

Oriient, Founded by Mickey Balter & Amiram Frish
Extending the digital experience into the physical store isn't easy…
Providing in-store location helps bridge the offline-online gap, but retailers struggle to activate Indoor GPS, due to the high costs of installation & hardware maintenance, or insufficient location accuracy of the solution.
As a result: shoppers can't find products they're looking for – causing frustration, wasted time, and loss of revenues (3-5% for every journey); marketers don't have a way to target the customer right at the critical moment of the purchase decision, when the product is within hand's reach; and store operations have no visibility to foot traffic around the store, layout performance, and workforce efficiency.
Oriient, an innovative company from Tel Aviv, has developed a groundbreaking indoor positioning technology using geomagnetism. Their "hassle-free" indoor positioning solution is hyper-accurate (within 3 feet) and works without hardware: no Wi-Fi, no beacons!
By providing stores a convenient wayfinding experience with precise navigation on smartphones, Oriient enables retailers to improve their service and operations.
Adding in-store navigation to products leads to recovery of lost revenues due to unfound products, and creates a fun and engaging shopping experience that increases loyalty.
Using proximity-promotions at shelf level enables reaching the shopper at the exact place and time of the purchase decision.
Having full visibility into the shopper journey helps to better understand traffic flow.
For the first time it's easy to deploy and scale indoor positioning – without installing anything, just by simply integrating Oriient's SDK into your mobile app!
Loyalize, Founded by David John
Loyalize is a white label payment, loyalty and customer engagement platform. Loyalize leverage open banking technology and integrations into leading providers globally to deliver a "Pay by Bank" solution to retailers around the world.
Pay by Bank is a feature that allows customers to make payments directly from their bank account – effectively, a bank transfer. In doing so, the transaction flow bypasses the interim payments partners typically associated with a card transaction, meaning Loyalize can help retailers reduce their transaction fees by up to 80%, whilst improving cashflow and reducing fraud exposure.
With the exponential growth in open banking payments in the past 18 months, and the increased use of QR codes (despite having been around for over 20 years), Loyalize is poised to take advantage and deliver this new technology to retailers for both online and in store transactions globally.
As a further value add, Loyalize has developed a unique loyalty and incentives engine, which helps retailers to convert customers away from card payments to open banking by delivering various incentives. These can range from issuing additional loyalty points to customers every time they use Pay by Bank, through to charitable contributions or third party frequent flyer miles. These incentives are subsequently funded by the retailer reinvesting some of the transaction fee savings, completing the value chain.
CEO and founder David John's background lies initially in finance and capital markets, however the entrepreneur has always had a strong interest in payments and payments technology. Noticing that there was a growing gap between payments and certainly loyalty (which is often such an integral part of the checkout experience as retailers rely on loyalty programmes for data collection), David decided to launch a company that would streamline the payments and loyalty experience for both retailers and their customers.

Edgify, Founded by Ofri Ben-Porat and Nadav Israel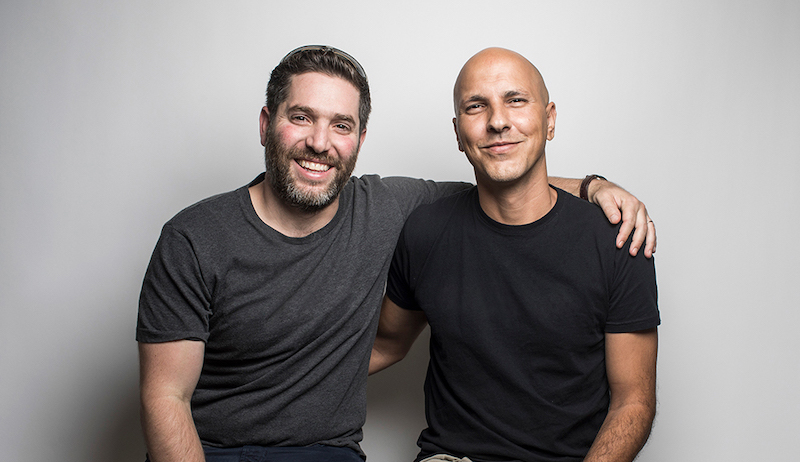 Co-founded by Ofri Ben-Porat and Nadav Israel, Edgify – which is already integrated with leading retail technology provider Strongpoint, as well as being in pilot with NCR, Bizerba, and many more – has an enormous potential due to the volume of data each store generates, most of which is rendered redundant due to the processing power required to upload, interpret and analyse it in the Cloud.
With Edgify, businesses can now train their AI on the entirety of their data, promising accuracy levels never achieved before. Unlike the typical 55-65% efficiency of standard self-checkout machines, the technology achieves 99.98% accuracy which, due to the distributed and continuous learning, never decreases.
The exceptional accuracy rates across a collaborative framework of point-of-sale machines, leads to faster and more accurate checkouts. During pilots, retailers have seen the time to find products in the menu drop from between 7 and 15 seconds to under 250 milliseconds, and according to one recent case study, checkout speed is up by 90%, resulting in an improved customer experience, shorter queues and more transactions per hour.
Additionally, Edgify is helping retailers cut item fraud at self checkouts and reduce their shrink rates, with the technology being able to save a retailer close to $45 a day per device on a single machine in one store.
Given Edgify's specialty using not only self-checkout machines but all "edge devices" such as MRI machines, connected cars, and mobile devices – and essentially anything with a CPU – to train deep learning models for a range of industries, businesses are set for a more convenient way to train their AI. Stores no longer need to invest in new infrastructure, ultimately leading to the reduction of the risks, costs, and time associated with transferring sensitive data to or from an external server.
Wevat, Founded by Raphael Chow
Wevat is a London-based tax-refund app which helps tourists enjoy tax-free shopping by digitising the reclaim process. Since its launch in 2019, it has helped more than 70,000 people from 88 countries reclaim the tax on purchases of more than €18 million. Wevat was also the first B2C app to be accepted in the UK.
Its founder and CEO, Raphael Chow, was recently named on the 2021 Forbes 30 under 30 list and originally graduated from Oxford University with a Masters in Biochemistry. His career began as a strategy consultant for Deloitte but having seen how old-fashioned the tax-reclaim process was for friends, he decided to disrupt the market by launching a new solution. Travellers often endured lengthy queues at airports, old-fashioned paperwork requirements and middlemen taking more of a cut due to the way in which tax-reclaim has been structured historically and Chow believed there was a better way.
The app puts the consumer in control and digitises the process making it faster and more efficient. Consumers are also able to directly claim up to 23% more on their refunds when compared with in-store VAT refund providers.
The business has faced challenges as a result of Covid's impact on travel and retail, in addition to the UK government scrapping the tax break for international travellers. It has now pivoted the business to help UK residents wanting to take advantage of the new Brexit tax break when shopping in France.
With many tourists holidaying closer to home in light of the pandemic and the resurgence in retail, the potential for further growth looks promising for Wevat.

Soundtrack Your Brand, Founded by Ola Sars 
Soundtrack Your Brand helps businesses strengthen their relationship with customers through the power of music. Featuring the world's largest catalog of popular music licensed for businesses, Soundtrack Your Brand is the world's fastest-growing B2B music streaming service, with a client list that includes Lululemon, J. Crew, Uniqlo, Joe & The Juice, Aesop, McDonald's, W Hotels, to name a few. Combining expert curation and world-class tech, Soundtrack provides an all-in-one, legal solution for streaming music in stores, hotels, restaurants, bars and other establishments.
Founded by Swedish music-tech entrepreneur Ola Sars, Soundtrack is now available in over 75 markets and features over 51 million tracks made available for businesses to "Soundtrack Their Brands." Soundtrack has developed the content and technology platform that bridges audio with brand experiences, enabling brands and businesses to augment their customer experience through audio, using advanced AI and delivery technology in order to always deliver a contextually adopted experience throughout all customer touch points. During 2020 the company further expanded its product offering with the launch of "Soundtrack Unlimited," the world's first on-demand music streaming service for businesses that enabled business users to have even more control over the music they play at their establishments than ever before.
Soundtrack is changing the antiquated notion of "background music" to something proactive, data-driven and forward leaning, moving music and audio from the background to the forefront and unlocking the power of audio experiences for brands worldwide.
Independent scientific research, using Soundtrack's platform and proprietary methods and AI, found that playing music that reflects a brand's values can make a big difference in sales and the customer experience. Soundtrack developed a world-leading audio platform for businesses, unlocking the immense potential audio presents to inspire and communicate with customers.
eDesk, Founded by Ray Nolan
Data-rich ecommerce support specialist eDesk consolidates customer interactions from the user's website, marketplaces and social channels into a simple centralised dashboard, enabling agents to work remotely and seamlessly across all sales channels. The platform allows retailers to harness the power of Transaction Intelligence to improve the productivity and profitability of online retailers through task automation, competitive benchmarking and commercial insight.
eDesk sets itself apart from the crowd in three ways: market-leading technology, commerce specialists and reach. It is cloud native and platform agnostic, while being able to deliver next generation AI benefits to customers, and integrates with over 75 online marketplaces, including Etsy, Amazon, Shopify, and eBay alongside shopping cart software and social channels.
The platform has been developed to focus on the unique challenges faced by online sellers, providing actionable insights to make their businesses more efficient. Unlike more general support platforms, eDesk has a holistic understanding of this space; its dynamics and rapidly evolving trends, all underpinned by credible data and market-leading insights.
Beyond this, eDesk helps you scale your business without the need for multilingual agents as auto-translation offers your team the ability to communicate in every language. Channel and language agnostic, eDesk helps to process order enquiries online from over 60 countries. With tools including auto-translation, eDesk has established itself as a global player and is currently one of the only platforms possessing partnerships with both Amazon and Google.
More than 5,000 retailers, from Suzuki to Superdry, use eDesk to supercharge their customer support. Suzuki stated that through the support of eDesk they "reduced average customer response times by 84%." Boulevard also praised eDesk for the peace of mind it offers retailers, saying: "eDesk's smart inbox feature stood out as an asset. It helped us gain better visibility of the most important messages from customers and reply at speeds five times faster than before to resolve any issues. The translation feature also gave us real peace of mind when responding to shoppers outside the UK."

Farly, Founded by Farleigh Hungerford
Farly is a sustainable retail startup, aiming to solve the rise in fast fashion and consumption which launched at the start of November.  The platform offers users a slow, more conscious, and exciting place to shop online. Farly is designed as a profile-to-profile flea market where users can curate their virtual shopping windows by quickly uploading images.  The easy-to-use tools and creative space make it accessible for all users to market their products in an inspiring way.
Farly welcomes second hand sellers, independents, and sustainable brands on the platform. Users are encouraged to commit to building healthier supply chains and to challenge themselves to use less resources, create less waste, and bring full transparency to the products they aim to sell through the site in a trendy and inspiring environment. Users who intend to sell answer seven questions on sustainability in relation to the products they sell. The questions range from the supply chain of the product, to the manufacturing to the packaging. This leads to more transparency on the products and ultimately helps Farly build a more responsible shopping environment.
The launch also kick-started the use of Farly Points – a reward mechanism where users can earn points when promoting sales from items curated in their windows, making 5% for each sale. The points allow users to monetize their windows, creating significant discounts as they build their profile on the platform.
Users are asked to carefully consider any impact the creation of their products may have on human wellbeing, and ensure that those impacts are positive. Farly is ambitious in its plans to build a cleaner and greener future.
Swift, Founded by Lorenzo Alessi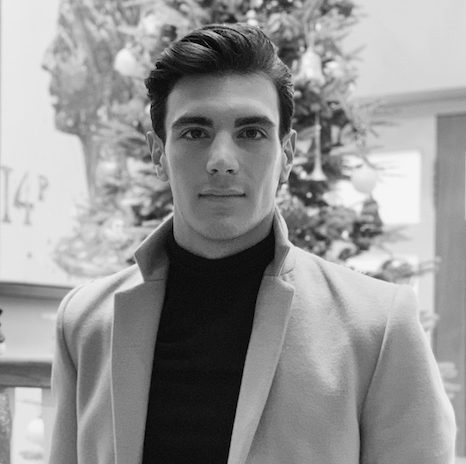 Swift is the lightning-fast on-demand delivery company that empowers retailers, in a variety of industries and sizes by getting their products to people faster than they ever imagined. Swift is the most convenient, fastest and eco-friendly way of shopping and getting the things people love delivered instantly.
They help retail partners turbocharge their delivery and stand out from competitors by utilising Swift's Checkout API. This plugs directly into retailers websites and turns their stores inventory into mini fulfilment hubs, where Swift drivers pick up orders and deliver to shoppers in as little as 30 minutes. Swift is creating a level playing field where independent merchants can offer the fastest delivery options with no infrastructure or setup costs.
Swift launches at a time when retail stores have been dramatically impacted by COVID-19, resulting in high demand for online shopping. Founder of Swift, Lorenzo Alessi has been on a mission to reignite the relationship between independent retailers, international brands and their consumers. "COVID-19 has changed how people shop. Our aim is to revolutionise retail and make it more dynamic and engaging to shoppers," said Alessi.
With their bold pink branding, Alessi says, "Pink is the new green," since founding the company at the beginning of 2021, Alessi has been painting London pink with the fast-growing delivery company. "Swift uses bikes, e-bikes and electric fleets in all of its operations. We are committed to reducing the last-mile delivery impact on the planet".
The Swift team believes that being eco-friendly shouldn't have to be a slow experience and is determined to build one of the fastest and most valuable services to retailers, brands and consumers. This pink revolution is rolling out across the UK, with Birmingham and Manchester next to be turbocharged by Swift's delivery network.
Swapi, Founded by Pete Howroyd
Swapi is a start-up retailtech company aiming to revolutionise loyalty schemes in the retail industry by transforming loyalty for good and making it a whole lot more rewarding.
Set to launch later this year, the brand new digital e-wallet platform for loyalty cards will allow consumers to integrate all their cards and points from different brands and retailers into one easy-to-use app. Within this app, consumers will be able to collect Swapi Points™ with their regular purchases in a growing list of over 100 affiliated brands and retailers such as Europcar, Missguided and Hellofresh, to name a few. On top of that, customers who had loyalty points expire on them in the past year or a new loyalty programme being put in place will be able to claim back lost points as Swapi points to spend as they see fit.
For retailers, recovering from the economic brunt of the COVID pandemic, relying on customer loyalty to ensure profits, this app provides the ultimate level of freedom as customers are free to collect points through their regular shopping, whilst still being able to spend the points across the entire marketplace to find deals, prizes or promotions that work for them.
The app comes from Swapi CEO Pete Howroyd who found that there was little innovation within the loyalty sector after having worked within the industry for the majority of his career to date. With research showing that the average UK consumer has £47 worth of loyalty rewards sitting unused totalling £6 billion in the UK and £360 billion globally, it was clear that there needed to be a solution to incentivise consumers to spend points on what they want, whilst also benefitting the retailers and brands that have suffered in the past couple of years. Out of this idea came Swapi.
Swapi has recently launched its beta version of the app and is planning to open a seed round in December – January with the aim of raising around £2m. This funding will go towards improving the app, bringing on bigger brands and affiliates as well opening conversations with international retail markets, EMEA & US, with the plan to take Swapi global in 2022. Watch this space!