Ever since the Oculus Rift project received a massive $2.4 million backing through Kickstarter and was subsequently bought out by Facebook for $2 billion, there have been murmurs, rumours, and forecasts of the virtual reality platform expanding to impact nearly every industry imaginable. The immersion that the technology provides is easily the best way, in theory, to demonstrate, teach, or entertain anyone through a huge range of topics, but it has been a much slower process than first predicted for the innovative VR headsets.
As it stands, virtual reality technology is most commonly associated with gaming, with the likes of PlayStation, Oculus, Nintendo, HTC, and Valve selling headsets for the gaming audience. These major companies have been making a huge push for virtual reality gaming to move out of its niche categorisation over the last couple of years, which has, in turn, led to more people adopting VR. Now, with VR finding a good footing in one industry, finally, people are once again looking at the technology seriously for application across other businesses. As soon as next year, we may be introduced to even more virtual reality business applications as the technology becomes more and more mainstream.
So, let's have a look at why virtual reality is suddenly becoming a viable option for businesses, which sectors could benefit from the expanding use of it, and the base that has been established by the gaming industry.
Virtual reality is becoming more cost-effective
One of the earlier primary indicators that VR headsets were going to become more accessible pricewise to the general public was PlayStation slashing its prices. Perhaps this is due to the components of the technology being improved and also being less costly since the initial launch of the PSVR gear, or maybe because PlayStation wanted to push the platform to a wider audience. Either way, on 29 March 2018, Sony cut the cost of VR headsets and accompanying bundles by as much as over £100 each.
Outside of gaming, it can be seen that not only are companies producing VR tech at lower prices than over the last few years, but more investment groups are willing to put money towards virtual reality projects. Shared virtual reality company, Igloo Vision, recently received a £1 million investment to support the international expansion plans of their 360° immersive VR content. With more people willing to invest becoming more aware of the sector, there are more companies than ever competing in the VR ring, therefore bringing prices down on the consumer front.
It has been found that consumer adoption of VR is highly dependent on the price of the gear. As shown by PlayStation VR and the Oculus strategy, lowering prices has instinctively led to more people buying VR headsets. This change in the market is important as the more people that are able to buy into the intriguing technology, the more people will be willing to incorporate it in other ways, such as in business, provided that the price points are similar. If the prices are low enough at a consumer level to drive up adaption business-wise, there's no reason why companies wouldn't invest in such innovations if it helps them advance in their sector.
Business benefits of VR technology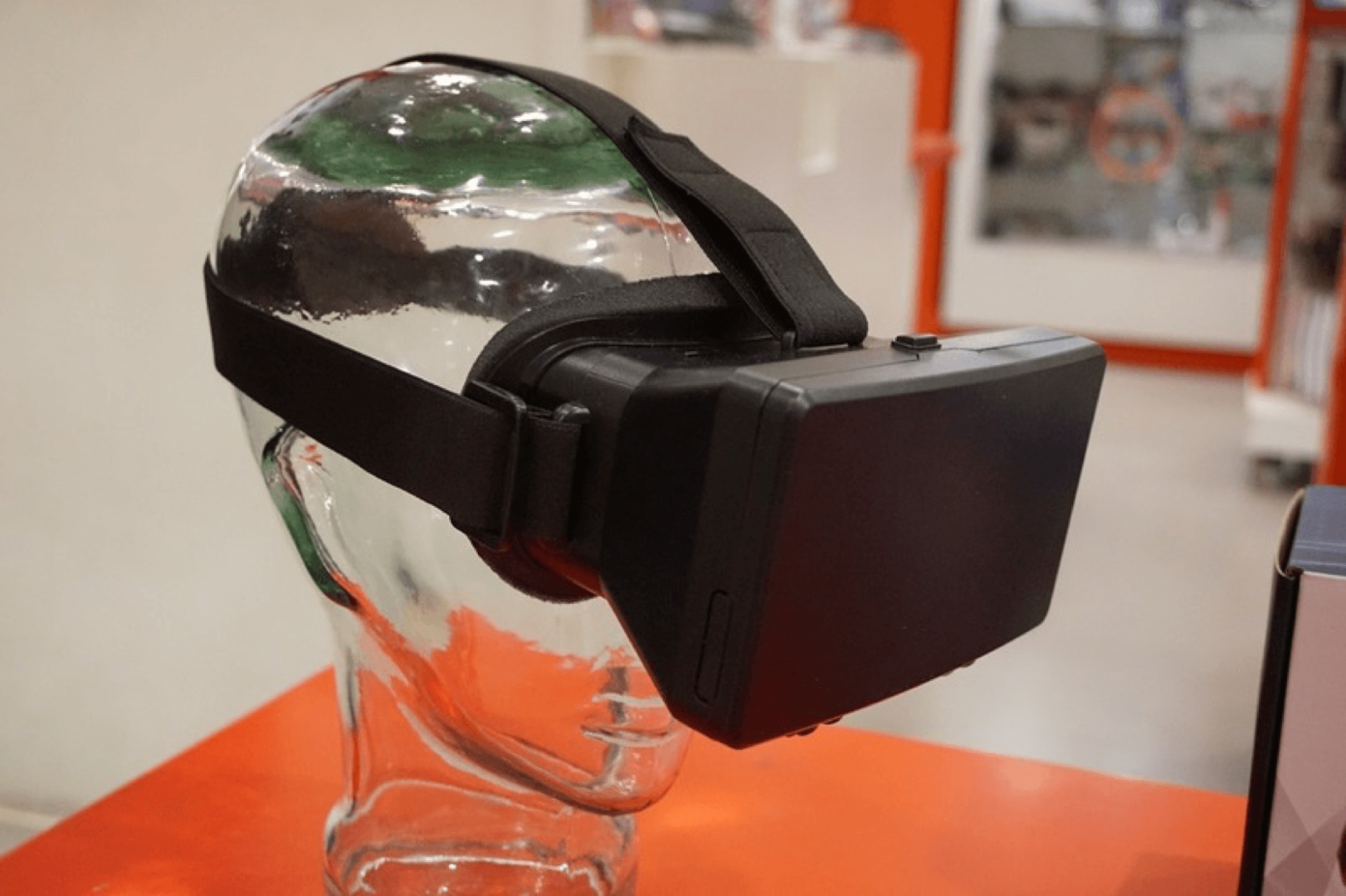 Virtual reality delivers an intense level of immersion and the ability to see into another, although CGI, universe. Among the primary applications of virtual reality within businesses would be those which require the employee to relay how something would look to the customer once completed, such as with architects, home designers, and real estate companies.
One of the struggles of architecture is providing an engaging plan to prospective customers that exactly relays the job afoot. Customers could be shown blueprints, three-dimensional printouts, models, and even a three-dimensional walkthrough via a laptop, but being able to put someone in the planned building via a VR headset would take this practice to a whole new level. By incorporating VR tech, architects could immerse customers in the building so that they could roam around, inspect every aspect, and point out elements that they would like to change to fit their precise needs.
The same goes for home designers and real estate agents. These professionals could use a plan of the rooms in the house and then, while the customer has the headset on, place different decorations, wallpapers, or even their personal items to help them perfectly visualise the result of the work ahead. The application of VR tech in these businesses would greatly improve business-to-consumer relations as it eliminates any surprises for the customer upon completion.
The current VR innovations in gaming
The likes of Oculus, PlayStation, and HTC have helped to pull virtual reality gaming out of its niche status, with the investment placed by Valve in its Index headset proving that there is a grand audience for the platform. This is further supported by the Index weighing in as one of the more premium options, priced at over £800 for the full virtual reality kit, but still managing to sell out on its launch day allocation and selling out again since.
With virtual reality finding success among console and PC gamers, other sectors of gaming have been working to explore the potential of the technology. Naturally, online gamers already use virtual reality headsets, but other online browser platforms, like those in iGaming, have also been trying to apply VR to their games. As it stands, there are hundreds of popular online UK slots, but the experience stops at a slot game on a computer or mobile screen. This is fine for most casino players, but developers like NetEnt have been looking to make the experience more immersive for a more enjoyable gaming experience.
While plans are currently on hold to adapt the ever-popular Gonzo's Quest for virtual reality, with many fans being excited for this new way to play, there is now a space in the market for a different developer to shuffle in and get the appraisal of producing the first virtual reality iGaming experience.
With virtual reality's adoption on the rise, with more customers seeing it as viable and more companies investing in its development across various industries, it's very likely that we'll see more business applications for virtual reality in 2020. That said, the immersive technology is still niche enough that any business proven innovative enough to utilise virtual reality would stand-out as a trailblazer in the industry for inevitable future adaptations.