Company: Gymshark
Founder: Ben Francis
Website: uk.gymshark.com 
About: Gym-wear specifically for bodybuilders, sold fully online and currently over 4 million followers on Instagram
About Gymshark
Gymshark is the inspiring story of young entrepreneur Ben Francis who was a 19-year old student at Aston University working as a Pizza Hut delivery driver and selling gym supplements on the side. His attention turned quickly to fashion and retail when he realised that there was no real gym-wear for bodybuilders.
Francis spent £1,000 on a sewing machine and screen printer, learning the trade of clothing and t-shirt making. Whilst the business slowly ticked along, the turning point was exhibiting at the NEC area in a trade exhibition in 2013, where he sold £30,000 worth of kit on the day.
Fast-forward to today and Gymshark is a household name in the gym-wear and fitness industry. The company made £18.4m in pre-tax profits in the last year, and maintained 193% compound sales growth from 2013 to 2016.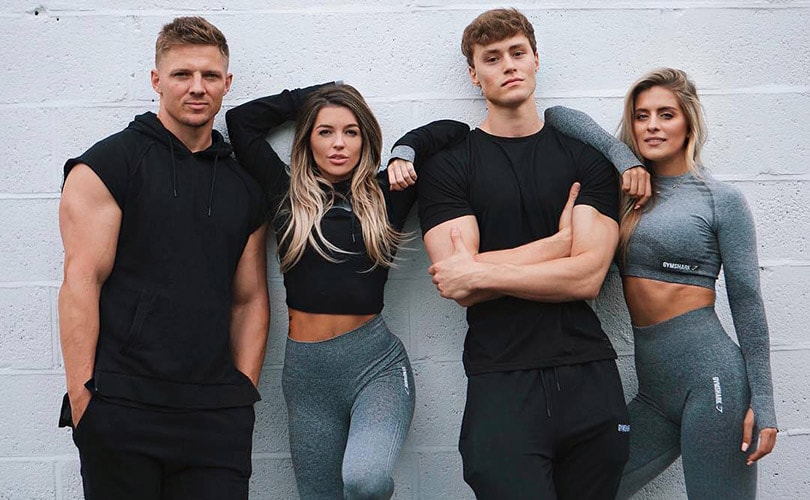 Gymshark was an early adopter in using influencers to push their products and currently they have over 1 million followers on Facebook and 4 million on Instagram – and over 400,000 subscribers to their business.
Whilst Francis still controls design, the CEO of the company is former Reebox Exec, Steve Hewitt.