As it has been for a number of years now, Cryptocurrency is on the rise and new crypto startups are constantly innovating and providing new expertise to the crypto market. 2022 is going to be another year where crypto rises in popularity and crypto startups continue breaking into the mainstream consciousness.
You can find here some predictions from experts at TechRound at what they think the crypto world will look like in the coming year. You can access crypto from anywhere in the world, allowing you to build your portfolio no matter where you live.
TechRound has provided the top Crypto startups to watch in the coming year, with startups ranging throughout the industry from Sport to Medicine and more. The opportunities with Crypto, the Metaverse and Web3 are becoming endless and these companies represent some of the best around at the moment.
Take a look through TechRound's Crypto Startups to watch in 2022 and you might find what you have been looking for in the cryptocurrency world!


TechRound's Top 37 Cryptocurrency Startups To Watch In 2022
1. Merkle Science
Merkle Science is the next-generation predictive cryptocurrency risk and intelligence platform that aims to detect, investigate, and prevent illegal activities involving cryptocurrencies. 
We envision a world powered by crypto and through our innovative solutions, we are creating the infrastructure necessary to ensure the safe and healthy growth of the cryptocurrency industry as it becomes a key pillar of the $22 trillion financial services ecosystem. Together with my amazing team spread across London, Singapore, New York, and Bangalore, we support crypto businesses, financial institutions, regulators, and law enforcement agencies globally.
Among the many solutions we've built, our core platform is one we call COMPASS — COMPASS is a blockchain wallet and transaction monitoring system, designed to help businesses track in real-time, if their clients are sending them funds from sanctioned entities, darknet marketplaces, ransomware accounts to name a few.
Additionally, COMPASS leverages Merkle Science's proprietary Behavioral Rule Engine to go beyond the blacklists and allow compliance teams to create customized alerts to detect potential money laundering and suspicious transaction behavior in order to meet their local KYC/AML compliance obligations.
Next, we have TRACKER — a forensics tool used by law enforcement, cybersecurity firms, and Financial Intelligence Units to investigate criminal use of cryptocurrency with the goal of identifying these bad actors. By leveraging on blockchain data, users can utilize TRACKER to trace in real-time, how criminals are collecting their illicit proceeds, where they are moving it to, in order to seize back these stolen assets and identify the parties behind the incident.
Last but not least, we have EXPLORER — an enterprise solution that combines on-chain and off-chain information in order to help businesses understand their counterparty risk, assist them with onboarding due diligence, and help financial institutions work with crypto businesses in a safe and compliant manner.
2. JustCarbon
JustCarbon is a blockchain-based carbon marketplace, where carbon emissions can be mitigated with the purchase of JustCarbon Removal tokens (JCR). One JCR token equates to exactly one tonne of carbon removed from the atmosphere, verified to the highest international standards. Buyers, consumers or wholesalers can retire, sell or purchase more JCRs, and most importantly offset their historic or future carbon impact.
This new and innovative platform is aiming to support a 'just transition' to a low carbon economy, democratise carbon markets and establish a transparent and effective nature-based carbon sequestration marketplace, a vital requirement in addressing global temperature rises.
Through this unique JustCarbon Removal Unit (JCR), the platform provides climate action project developers with a simple and accessible means of monetising their removal of CO2 from the atmosphere. JCRs will only be minted from the highest quality carbon credits that have been issued from nature-based projects within the last five years by Verra (VCS) or Gold Standard.
VCS credits must also have an add-on certification such as CCBA (climate, community & biodiversity accreditation). This filter will ensure that JCRs represent robust climate action, independently certified against the most recent accounting standards from the most respected bodies in the market.
The platform is administered by the JustCarbon DAO (Decentralised Autonomous Organisation), which is operated and controlled by the JustCarbon Governance token (JCG) holders, tokens being distributed over a 10 year period primarily for participation and use of the system.
This will democratise the carbon market with the DAO ensuring no single entity or vested interest group will own or control the platform. This separate token using blockchain technology, the JCG, will facilitate community voting and decision making, ensuring those with the greatest commitment to climate action have the greatest say in the platform's direction.
Conscientious businesses concerned about their carbon footprint now have a simple, easy and accessible route to help tackle climate change. Once the amount of CO2 has been calculated, the equivalent tokens or JCRs can be purchased – 1 token equals 1 tonne of sequestered CO2.
Behind the platform is a team of collaborative co-founding industry and market experts from carbon markets, climate and impact finance, technology, and blockchain.
3. Creaticles
Creaticles is the world's first NFT Requests Marketplace matching NFT buyers to its roster of verified global artists. The platform enables anyone, anywhere, to source custom NFTs through 'Creaticles contests', which leverage a traditional Request for Proposal (RFP) model, allowing users to submit an NFT idea request to Creaticles' global pool of artists, who then have the chance to monetize their talents and design the requested NFT.
Once the user has chosen their preferred NFT, the winning artist can be remunerated in ETH, and soon, CRE8 – Creaticles' native utility token. All NFTs purchased on the Creaticles platform will be transferable to all secondary marketplaces, opening the door for artists to increase their earnings with future sales of their art work.
Creaticles aims to bring the global artist community into the NFT space, and make NFTs the centerpiece of the Creator Economy, particularly as the sharp increase in demand for high quality NFT art shows no signs of slowing down.
Creaticles recently announced a strategic partnership with Esports platform FirstBlood to facilitate NFT rewards for Esports tournaments, and the company has successfully carried out NFT competitions for the likes of Axie Infinity, Harmony, MakerDAO, Polygon, Mask Network, and Pangolin. 
Creaticles has experienced explosive growth since its testnet launch in August 2021, and the company was selected in the list of the eight most promising projects in CoinList's Seed batch for Fall 2021, out of a field of over 500 crypto projects.
Following Creaticles' mainnet launch in November 2021, the company raised $3.8 million USD in IDO on SushiSwap (MISO), bolstering its recruitment efforts and marketing activities. CRE8, its native utility token, has been listed on Sushiswap, Gate.io and MEXC, with more exchange listings earmarked for Q2 and Q3 of this year, along with Creaticles' multi-chain expansion plans.
4. Pyypl
Pyypl is the international blockchain technology-based company that provides digital payments and financial services for all smartphone users to carry out online transactions, without the need for a bank account or credit card.  
Founded in 2017, UAE-based Pyypl's main aim is to serve the Middle East and Africa's huge consumer base of 600 million smartphone users who are financially underserved. Although the region has a high smartphone and internet penetration rate, many people are still without access to essential financial services.
Despite this, there is still no multi-billion-dollar FinTech company, such as Revolut (Europe), Chime (North America), Nubank (Latin America) or Ant Financial (Asia) that has emerged to meet the specific financial needs of those in the MEA region.  
Through Pyypl's platform, it is able to connect any smartphone owner into the formal financial system. Pyypl's card services have been used by its rapidly expanding customer base at thousands of merchants globally, in over a hundred different currencies, by customers from over a hundred nationalities.
With connections to numerous global financial institutions facilitating cross-border money transfers, Pyypl's solutions also cover many key remittance corridors in the region. 
The company currently operates in the UAE, Bahrain, Kenya and Mozambique and will be launching a number of new markets across MEA during 2022. As one of the fastest growing fintech's in the MEA region, Pyypl aims to be in 20+ markets within the next five years. 
Pyypl recently became the first-ever company in the Middle East to deploy a "Blockchain On-Demand Liquidity" solution for its customer cross-border transfers, in partnership with Ripple, who also recently awarded the company with a prestigious "2021 Global Visionary" award . Earlier in 2021, Visa and Pyypl announced a Middle East and Africa Strategic Partnership Agreement, further positioning Pyypl as a leader in the region's FinTech sector.   
5. Minima
Minima has created a next generation blockchain platform which is completely decentralized mobile-first protocol for blockchain transactions – that already has hit over 32,000 nodes in 128 countries.
Its ultra-lean blockchain protocol allows every user to run a full constructing and validating node. By adopting this approach, Minima has created the possibility of operating a completely decentralized network that is scalable and inclusive, while remaining secure and resilient.
This level of total decentralization guarantees anti-censorship by ensuring that there can be no overarching authority controlling the network, creating an ecosystem that is truly autonomous and accountable. The result is a base layer protocol that maximises all the benefits of blockchain, whilst reducing existing vulnerabilities.
By creating a network that is owned, run and secured by its users, the platform that allows users to be completely autonomous, while still ensuring that they remain fully accountable.
By re-engineering the blockchain, Minima has created a more resilient protocol, with no central points of failure, where all participants collaborate as equals, removing the need for on-chain governance, or for rewarding miners to secure the chain.
This true decentralization creates a highly resilient ecosystem, that allows individuals and enterprises to operate, experiment and innovate in a secure and scalable environment.


6. GK8
GK8 is a cybersecurity company that offers a self-managed digital-assets management platform for banks and financial institutions, bridging the gap between conventional finance and the world of digital assets. The platform enables banks to offer secure Custody, Staking, DeFi and Tokenization services.
The company developed the world's first and only TRUE Cold Vault in the market that can create, sign and send blockchain transactions without internet connectivity, paired with MPC for automatic high-frequency transactions.
GK8 was recently acquired by Celsius Network for $115 million in an impressive acquisition, in a deal that is 11x more than the company has raised since its inception, less than 4 years ago. The company continues to operate as an independent entity. GK8 is the only custody solution chosen by Mastercard for its first startup path global crypto program, to help it define the future of blockchain finance and payments.
GK8 serves clients managing billions worth of digital assets, including eToro, currently at $10B market value, Securrency, a blockchain fintech company backed by State Street, U.S. Bank, WisdomTree, and Abu Dhabi Catalyst Partners, and Prosegur, one of the world's largest custodians with more than $400B assets under management.
The company is holding 7 US registered patents, around unique cyber-methods to manage blockchain assets securely, remaining offline during all the assets management process.
7. Mola
Founded in 2018 and headquartered in Jakarta, with offices in Italy, the UK, Singapore, Malaysia, and Indonesia, Mola is a subscription video-on-demand and over-the-top (OTT) streaming service.
Mola holds live and on-demand broadcasting rights for high-profile, global brands including UFC, Bellator, NFL, NHL, WWE Raw and Smackdown events, English Premier League, and Bundesliga, among several others. In addition to offering a wide range of multimedia content for its users, the company engages with local communities to empower content creators and aspiring athletes.
Leveraging social media and blockchain for improved interaction with viewers, Mola makes other streaming services feel as old as a telenovela. Mola is integrating NFTs into its plethora of events and exclusive content allowing viewers to ask questions to top celebrities during live interviews, vote on their favorite athletes on their exclusive docuseries, and more.
Mola holds live events with top musicians, including Kehlani, Seal, and Charlie Puth, where viewers can interact with the performers and request songs. Mola's live events will be open only to, NFT holders who have exclusive access and content based on the rarity of the NFTs. From casting interactive votes to backstage access, and interaction with bands like Simple Plan and Weezer during Mola's concerts.
Mola is expanding globally these days, in addition to Indonesia, it became available in the UK, Italy, Singapore, and Malaysia, reaching more than 440M potential viewers.
8. The Dust Project
The Dust Project is a first-of-its-kind documentary project that collects and uses household dust samples from homes around the world, to build an archive and launch it into space as a future archeological artifact.
Comprising an assortment of DNA particles, fibers, crumbs, chemicals and fungus, household dust contains detailed information about life in our homes and the surrounding – family structure, animals, clothes, foods, and diverse materials from outside.
This dust depicts the whole microcosmos of life happening inside the house and tells the story of our habits, diet and general life in our current time and place. After collecting the dust samples from homes around the world, the Dust project will place them all into a Dust ark, arranged according to residential areas.
The ark, comprising the collection of dust samples, functioning as a time capsule, will be launched into orbit in space to be preserved and used as a future archeological discovery, documenting human life and behavior.
The project is utilizing an NFT-based strategy and will create a collection of 30-thousand NFTs as a 'purchase ticket' for private tests. Each of these NFTs will be linked to a dust sample with an identifying serial number. The idea is that the holder of the NFT Will keep their place in the box and allow for the documentation of a million. They will receive a sample box to their home to collect their household dust and get a 'ticket' for it to be included aboard the Ark.
9. Lending Block
Lendingblock is a cryptocurrency lending and borrowing platform for retail investors. Users can deposit their idle cryptocurrencies to earn impressive interest rates not seen in traditional finance. Depending on the length of the loan, users can earn up to 12% per year on their deposits.
Participants are also able to use their cryptocurrency as collateral to secure stablecoin dollar-backed loans at reasonable interest rates, allowing them to unlock value from their crypto assets without the need to sell.
Lendingblock was founded by Wall Street tech veteran Steve Swain in late 2017. The company was initially funded by a $10m Initial Coin Offering (ICO) in April 2018 and subsequently regulated by the Gibraltar Financial Services Commission in 2019.
Unlike savings accounts in traditional finance, blockchain wallets don't pay any interest on deposits. Lendingblock allows users to earn substantial passive returns on their crypto in a safe and secure way.
Every month, the company pays its active users a Lendingblock (LND) token airdrop reward based on their share of the total monthly platform activity. Depending on the user's activity, this airdrop can be very lucrative indeed, as seen in the first airdrop reward for October's activity, where platform borrowers were paid 1,323% APY in LND tokens, effectively meaning that Borrowers were paid to borrow!
Lendingblock's achievements so far include:
Over $5m of customer deposits in under 2 months of launch

34% average week-on-week growth rate of new deposits

7% average week-on-week growth rate of new user sign-ups
Lendingblock has big plans for 2022, where they expect to offer a greater variety of cryptocurrencies to their lending and borrowing product, flexible loan terms, develop an Android and iOS app, and launch a crypto buy/sell exchange.
10. Luno Expeditions
Luno, a wholly-owned subsidiary of Digital Currency Group ("DCG"), announces the launch of Luno Expeditions, a global, early-stage investment arm to support the best fintech and crypto/web3 founders on their journeys to build the next generation of financial services. 
Building on DCG's 7-year track record in early stage crypto investing, Luno Expeditions will now spearhead all of DCG's early stage investing (seed and pre-seed).  The dedicated team will scale up investments (targeting 200-300 per year) and expand the focus beyond crypto into the broader fintech space, globally.
Luno Expeditions will be led by Jocelyn Cheng, who takes on the role of CEO. Speaking about her new role Cheng said: "I am thrilled to join Luno Expeditions as Chief Executive. These are incredibly exciting times in cryptocurrency and the broader fintech ecosystem. We've got ambitious plans to build a leading fund designed around the needs of early stage founders. It will be a privilege to work with ambitious entrepreneurs from all over the world, all intent on solving problems and building the next generation of financial service companies."  
Whilst in stealth mode over the past few months, Luno Expeditions has already invested in over 20 leading crypto and fintech companies globally, including a crypto compliance solution in Israel, an NFT marketplace in the United States, a bank dedicated to women in Pakistan and a ground-breaking remittance solution in Tanzania. 
Barry Silbert, founder and CEO of DCG, and Marcus Swanepoel, co-founder and CEO of Luno, are both closely involved in the initiative and will be part of the Investment Committee. 


11. Wunder Trading
WunderTrading is an automated crypto trading platform – like eToro for crypto, but on steroids.
The platform lets you buy and sell crypto from over 15 exchanges, and is about to launch US-based exchanges – thus bringing WunderTrading to an entirely new continent.
The platform provides you with an advanced, smart trading terminal to view and manage your investments. But the real magic lies in the automation. You can set up copy-trading to make the same transactions as a crypto trader of your choice. That way, you can do the same things as experienced and professional traders, and passively make money off of their expertise.
You can also set up crypto bots.  The bots automatically implement your defined trading strategy, and they send recommendations to buy and sell. This lets you automatically grow your portfolio based on your predefined criteria, without having to do the manual work.
The startup was founded in 2018 in Latvia by Kirill Osaulenko (PhD In Strategic Management – UCL) and Jevgenijs Latiševs (MSc Finance and Investments – Nottingham University), and has over 43k users, 8k bots, and $350M+ monthly turnover volume.
12. Seed-On
SeedOn's platform provides users with safe investments by meticulously screening every project, and eliminating the ones that can be potentially fraudulent. Collected funds are released to projects in stages, so that if a project is discovered to be faulty, SeedOn can still return the investments from the pool.
Since the crowdfunding process is prone to scams and regulatory breaches, many platforms aim to combat these fragilities but have failed to provide investors with the security they need. SeedOn's Smart Contract Escrow Model's blockchain solution runs on the Binance Smart Chain (BSC), which provides transparency as stakeholders can follow the fund's movements throughout the deal.
To participate in a SeedOn crowdfunding campaign, investors simply purchase SEON, SeedOn's native token, on public exchanges to then deposit into the platform's wallet. Users can also pay with FIAT either directly on SeedOn, which is then converted to SEON on the platform's backend, offering a viable option to non-crypto holders.
SeedOn offered two pre-sales, one private and one public, during SEON's ICO in December of 2021, collectively raising $1.4 million and selling out the second presale in under five hours. The company's token sale was offered on 3 exchanges (BitMart, PancakeSwap, and Digifinex) and sold 120,000,000 tokens worth $1.2 million.
SeedOn plans to launch its platform in the upcoming months, offering an upgraded and secure space for investors and projects founders to connect. This start-up will be replacing the likes of Kickstarter and Gofundme, and you should keep SeedOn on your lookout!
13. Intercoin
????????? ?? a community-led social impact enterprise and ?? ???? ???? ???? ? ??????????????.  We created an open-source infrastructure for communities and local governments to release and manage their own currency to increase equality and ensure integrity in democratically run elections on the blockchain, with governance and Universal/Guaranteed Basic Income in their communities.
In addition, components of the platform are split into separate sections to operate according to the needs of the specific community or as a platform gateway to fiat currencies or cryptocurrencies in other communities for mutual prosperity.
Here is the initial info about the growing set of applications and smart contracts that Intercoin has already developed:
*Community – inviting people, managing roles and permissions.
*Currencies  – issue and manage your local money supply
*Income  – managing disbursements, including Universal/Guaranteed Basic Income
*Stats – understand how money is being spent from consumer price activity
*Contests – elect judges and reward teams for solving community problems
*Fundraising – raising money with multiple rounds and bonus structures
*Escrow – off-chain transactions and alternatives for reputation and trust
*Control – let multiple parties collectively manage an account and its actions
*Reserves – let communities hold and exchange monetary reserves reliably on-chain
*Voting – secure elections to democratically govern any community
Many of our solutions combine new developments from multiple disciplines: law/regulations, technology/cryptography, and economics/ sociology to help communities make decisions democratically and have trust in their elections.
These applications can be combined like LEGO blocks in any order to be used effectively in collaboration between current governmental infrastructures to connect with businesses and civil society.
With the contribution of ?????????'s technologies and the global collaboration of organisations, we can make an impact to transform economic systems with the advancements of local businesses to influence the delivery of SDGs at all levels.
14. Unityswap
Unityswap is the world's first fintech platform that helps charities to collect decentralized donations.
The world is digitizing at a rapid pace. Blockchain technology has created many opportunities for charities to discover new ways of fundraising. Unityswap helps charities with seizing these opportunities by creating their own token that generates donations with every transaction that is made.
Unityswap is driven by the mission to realize a revolutionary way of digital fundraising in collaboration with charities that ensures that they are ready for the world of tomorrow.
Unityswap wants to achieve this by forming a collective of charities that will use blockchain technology for fundraising. In addition to offering their tokenizing service, the platform will develop a NFT marketplace and a decentralized exchange with automated donation capabilities. At the centre of their ecosystem is the Unityswap token ($UNITY), which is the driving force of the platform and enables more digital donation possibilities.
With the rapidly growing community has already invested $200,000 in the first $UNITY seed round. The Unityswap ICO will fund the development of their platform into a high quality and easy to use platform that will be released by Q2 2022.

15. Sabre56
The mining business supporting the crypto industry has continued to be a true 'Wild West' even though it has been a decade.
Mining data centres have sprouted across the globe in the most exotic places – next to Chinese Hydroelectrical dams, in Scandinavian Mountain caves, or stranded gas sites in the Texan countryside to coal generation plants in the Midwest. However, with the industry maturing, mining pioneers need to vet their business plans in a scaling and increasingly competitive environment.
Sabre56 has emerged as crypto mining's own McKinsey – a management consultant fully dedicated to the crypto mining industry. The company's management comprises crypto veterans providing comprehensive services to purge inefficiencies from mining projects – reducing risks, securing procurement, overseeing construction, and managing operations. In short, making miners much more efficient and reducing their risk. The company offers turnkey delivery services in an industry still far from standardized.
With offices in Canada, the US, and Dubai, Sabre56 manages just over 1 GW of computing power for some of the biggest industry names globally – operating in North America, South America, the Nordic countries, and the Middle East. The company acts as a pacesetter and benchmark for the mining industry and has set new professional standards in mining project execution.
The Sabre56's founders were early pioneers, starting their career in crypto in 2014, having backgrounds in the British Special Forces. Their vision for Sabre56 was to unite a unique skill set – comprising commercial, technical, operational, and engineering – and offer digital asset companies previously unavailable solutions packages.
Sabre56 has a shaping impact on how mining business is conducted, which directly affects the backbone of the growing crypto economy, all of which is a trend to watch in 2022.


16. xG
xG is a new crypto-sports platform that rewards grass-roots sports players with NFTs and the xG utility token for their in-real-life achievements.
You can think of xG as a collecting experience for athletes – like NBA Top Shot – but for your own performance-related moments – with a collecting journey unfolding alongside your in-real-life football activity.
It's our mission to encourage grassroots sports participation by onboarding millions of sports people into web3. Sedentary lifestyles are a problem. Governments and sports organisations want to incentivise participation – but existing methods of rewarding and incentivising activity are limited, like certificates (!) seem out of date.
Increasingly we're all expressing ourselves digitally in new and inventive ways. The xG Rewards we're creating will enable us to convey our digital identity and flex our athletic status based on our IRL achievements. xG opens up a gamified web3 journey that compliments our sporting activity with a new way to show off our personal wins, to collect milestones and unlock experiences in the metaverse.
We're building on Flow, have ex Man City player Nedum Onuoha and crypto-OG Sillytuna on the board of advisors and just hired the team behind the Adidas x Bored Ape Yacht Club NFT collab to design xG NFTs.
It's crypto-sports for social good. Play to Earn…In Real LIfe.
17. Silta Finance
For the sake of our planet, we need to change our ways, and we need to do it now.  Infrastructure funding has to be steered towards projects for good and away from those that harm the environment. The time for responsible financing has come. The Silta DAO has the ability to provide access to funding in DeFi and to change the world.
Silta does two things: credit assessment (resulting in a Silta Score) and underwriting (on-chain collateral for third-party loan pools). Completing these steps enables physical infrastructure developers with a strong ESG impact to access crypto-based loans.
In the assessment of the Silta Score, each project is evaluated for financial viability and its sustainability impact. The scoring process is based on industry standards, but optimised for small infrastructure projects valued at 100M USD or less. To ensure sufficient emphasis on sustainability, Silta is developing a bespoke performance-based monitoring framework as part of due diligence.
The final approval of a collateral application rests with the Silta community. As a part of governance, the Silta DAO elects an investment committee of industry experts. Once a project has been assigned a score, the investment committee reviews the project and decides whether to approve the application.
Approved applications progress to the underwriting stage. Silta connects borrowers with third party DeFi protocols such as our partner Rari Capital.  By underwriting loans and providing on-chain collateral, Silta unlocks the DeFi ecosystem and the secondary market for impact investors.
There are a number of advantages in the Silta solution. For impact-conscious infrastructure developers, Silta facilitates a simpler and cheaper way to access funding. For investors, Silta opens up the huge global market of physical infrastructure. With steady interest rates in this asset class, Silta helps balance crypto investors portfolios with new products largely immune to crypto winters.
18. DigitalBits
Hyprr the web 3 social media platform expands with multi-chain strategy commencing with the DigitalBits Blockchain. Hyprr has announced that the Hyprr web 3 social media platform is expanding beyond their native blockchain (built on Cosmos) and will support multi-chain interoperability.
The company has kicked off this expansion starting with DigitalBits, a blockchain attracting revolutionary brands, enabling digital experiences and enhanced connections for consumers and brands.
The "blockchain for brands', will now be optimised with a social landing hub for digital interactions on Hyprr's fully integrated multi-layered platform. The integration of the DigitalBits blockchain, targeted for completion in May 2022, will diversify Hyprr's range of creators and consumers, elevating the user experience for all.
The DigitalBits ecosystem will experience the broad social NFT functionality & utility Hyprr offers through in-app social posts, premium content & exclusive live streams. In addition, the Hyprr platform enables split contracts for digital assets on both initial sales and royalties. This function paves the way for charitable donations, collaborations and fundraising projects.
In recent months, the world has seen new partnerships with leading brands enter the DigitalBits ecosystem such as Inter Milan, AS Roma and Sony Pictures Italia, enabling the DigitalBits blockchain to rapidly expand its reach across the sporting and entertainment sectors.
This DigitalBits integration provides the Hyprr platform with a new level of brand to consumer relationships by building trust and confidence through first-hand engagement and interaction with fans.
In the current format, social media users provide web 2 platforms with large amounts of free content – forgoing ownership in the process. Web 2 architecture monopolises the advertising revenue of creator-built audiences, whilst providing no direct financial value to creators or consumers.
Contributors to social platforms spend significant time building audiences yet rely on external affiliate partnerships and e-commerce sites to monetize their work.
Hyprr, a web 3 social platform invites users to "Swap likes for Hypes", operating on the "Create, Earn, Own" principle, encouraging creators to earn from their content, build their community & utilise it's innovative NFT functionality. Hyprr is a contributor centric platform, that facilitates the distribution of content and sale/resale of digital assets all under one roof.
19. VNX
Launched in Liechtenstein in 2022, VNX is an FMA registered platform for investment in tokenized precious metals, which facilitates the purchase, sale, and storage of precious metals.
The VNX platform accepts fiat and crypto payments, enabling its users to easily and efficiently manage transactions of physical commodities with its digital tokens at low fees and with guaranteed security of assets.
VNX Gold tokens represent ownership of physical gold in the specific numbered bullion, which is stored in a high-security vault in Europe. Each VNX Gold token represents one gram of pure LBMA certified physical gold.
20. Vestinda
Vestinda, a marketplace dedicated to crypto investments, is launching a new iteration of its product, this time in Public Beta. The startup, which connects investors, traders, and brokers, has so far recorded more than $10 million in transactions in Private Beta with more than 180 experienced traders on 4 continents.
Vestinda facilitates access to validated strategies, automation, and investment management tools in crypto, so that anyone can build an efficient and diversified portfolio, regardless of previous experience. By combining advanced algorithms with the experience of professional traders, Vestinda aims to become the leading platform of its kind for users around the world.
Vestinda facilitates access to validated strategies, automation, and investment management tools in crypto, so that anyone can build an efficient and diversified portfolio, regardless of previous experience. By combining advanced algorithms with the experience of professional traders, Vestinda aims to become the leading platform of its kind for users around the world.
The platform was officially launched in 2021, by Alin Breabăn, Diana Drăjneanu and Dan Rusu. The Vestinda team has almost 20 years of experience in building software products in areas such as fintech, cybersecurity, AI, and ecommerce and over 15 years of experience in financial markets.
In building the technology for the trading infrastructure, the Vestinda team has already invested over 15,000 hours of development; it can also be used by its partners, both in a Whitelabel system and through direct integration.
With the release of the Public Beta version, early-stage investors will be able to:
Access dozens of expert-recommended strategies and investment opportunities, in an intuitive and easy-to-follow way, saving time and financial resources 

Filter the available strategies in the platform according to your own criteria

Start investing in crypto instantly, once they find the right strategy for them, and the automation tools will continue the work

View results of their investments and make changes, any time they want, from a custom dashboard. 


21. Kryptomon
Ever since Tamagochi's swept the world three decades ago it has been obvious that digital pets in one form will be a thing. With over 57% of the world as pet owners in 2016, and over 740 million pets in 2018, the metaverse is set to be a haven for their digital representatives. Yet, what if I was to tell you that the fantasy of a future digital companion is not that far away? In fact, it is already here!!
Kryptomon brings to life NFT creatures beyond the physical beginning of Pokémon, the limited beauty of Tamagotchi, and even the modern yet lacking simplicity of CryptoKiddies., as it introduces you to your blockchain-based living, growing, and feeling digital companion, complete with its own genetic code. 
Comprising an entirely unique, but mutable, digital-genetics, these living-NFTs eat, train, bread and even fight – all whilst also generating you in-game digital currency.
Kryptomon allows its players to invest and acquire powerful NFTs, cash out their rewards from their winnings, and/or even generate passive income with the profits from renting out their Kryptomons to other players.
22. FilmCoin
Darkhorse Film Studios announce the launch of pioneering new Film & TV Digital Currency FilmCoin Empowering Filmmakers and Fans Worldwide: FilmCoin is the world's first of its kind Initial Dex Offering (IDO).
FilmCoin is a blockchain-powered film creation and television production cryptocurrency that unites the film and television industry with the world of digital assets, including blockchain, cryptocurrency, non-fungible tokens and decentralised finance.
FilmCoin aims to challenge the existing status quo of the film industry. Big Hollywood studios have historically dominated large scale productions; FilmCoin has created a fresh and engaging way to finance movies.
Specifically designed for fair and accurate financing throughout the various stages of the film and television production cycles, FilmCoin streamlines the process, intelligently 'trimming the fat' to maximise profit potential. Revenue collection and dissemination is instantaneous, benefitting both industry professionals and token holders with blockchain security and total financial and commercial transparency.
FilmCoin token holders will have the option to effortlessly buy, sell, swap and trade FilmCoin utility tokens and enjoy FilmCoin's e-commerce platform, digital marketplace and a proprietary NFT platform. Additional benefits include exclusive VIP competitions and airdrops to token holders' Digital Wallets, including exciting opportunities to secure memorabilia, meet film stars or even appear in a film production.
FilmCoin's Advocates and Senior Executives include the highly acclaimed Actor and Producer Terry Stone (Rise Of The Footsoldier, Rollin With The Nines, Anuvahood), US Actress and Executive
Producer Courtenay Semel, social media influencer and music artist, ImJustBait and Danish Chaudhry; co-founder of the Bitcoin.com Exchange and the current CEO of the centralised cryptocurrency exchange FMFW.io Terry Stone said, "FilmCoin's immediate goal is to be the industry's disruptive cryptocurrency of choice and empower filmmakers and fans alike.".
23. SupraFin
SupraFin provides an intelligent app (iOS and Android) with institutional-like investment algorithms that assess the relative value of hundreds of cryptocurrencies and recommend the most appropriate as part of a diversified portfolio based on the client's risk profile preferences. 
SupraFin's unique proposition: helping individuals invest like professionals in a simple and safe way. The SupraFin app helps its clients get greater exposure to higher long-term returns while minimizing risk.
SupraFin launched its Android and iOS app in the US in 2021 and has experienced remarkable monthly customer growth of 500% with little marketing efforts. SupraFin's 2021 recommended portfolios have had from 56% to 193% returns.
SupraFin also won the WealthTech Americas Award for Blockchain and Cryptocurrencies by WealthBriefing in March 2022. SupraFin continues to update it's product offering and in Mach 2022 added the ability for clients to make crypto deposits (74 cryptocurrencies).
24. World Mobile Token
World Mobile Token powers the World Mobile Network, a global mobile network built on blockchain and the sharing economy. With nearly 4 billion people left offline, digital exclusion is a significant problem.
Unlike traditional telecom operators, the World Mobile Network is run by the people for the people, so anyone can become a network operator and share the rewards.
Together with IOHK, World Mobile and the World Mobile Token will deliver a revolutionary scalable network in Africa and beyond. World Mobile Token believes in digital inclusion, self-data governance, environmental sustainability, decentralized identity, and financial empowerment for all.
25. FoodChain Global
FoodChain Global was born under the premise that innovative organizational solutions are needed to fight hunger in the 21st century, as the current system has failed. As blockchain's mass adoption continues, FCG aims to take the lead as the global trendsetting innovative charity brand.
The FCG project's motto is "make it make sense," if there is no real-world use for their products, they won't implement it. The founder of FoodChain Global has over 20 years of experience in leading real-world organizations and is an expert at brand building, product design, and manufacturing, including international trade and logistics.


26. Football Fan
Football Fan Limited is an app-based social platform to find, connect, share and interact with like-minded fans and people connected with football. It is a unique fan-generated content platform that allows freedom of speech and expression to its users.
This fan-owned football platform is not only for fans, but it is for everyone connected with football. Whether clubs, players, influencers, journalists, and a range of large, established sports-oriented businesses and small and medium businesses such as nutritionists, fitness trainers, local recreational centers, etc.
The football Fan app rewards its users with unique tokens called FanCoin®. The app, together with the FanCoin® token, creates an ecosystem with revenue-generating opportunities for its users under Web3.0 and Metaverse.
As part of the 'Football Fan' platform, there's the opportunity for innovative tradable assets like collectibles, memorabilia, cards, merchandise, or any other asset as a unique NFT. These are tradeable using FanCoin® tokens on the app's marketplace and are implemented on the blockchain.
27. Glitter Finance
Glitter Finance is a blockchain research and development company, connecting people to innovation in the DeFi space. The startup was founded in 2021 by a team of experienced and successful DeFi founders, technologists, investors and entrepreneurs.
The vision of Glitter Finance is to increase capital efficiency between cross-chain bridges by integrating a yield into the cross-chain bridge design and redeploying wrapped tokens from the bridge into the yield. The young company picked up €2.9 million in November 2021, marking a promising 2022 to come and has started the year with a host of new partnerships.
Glitter Finance is designed to facilitate interoperability between Algorand and other Layer 1 blockchains. Alongside that, it will also help users interact with the DeFi ecosystem, more simply. The integration allows Glitter Finance users to move their digital assets from Algorand to other Layer 1 blockchains and vice versa. It also increases access and diversity in the decentralized finance (DeFi) markets.
The introduction of bridges into the DeFi sphere opened up a world of possibilities. It made it possible for users to interact with their digital assets stored on different chains allowing the effective performance of decentralized applications. In addition, it has allowed for more efficient use of resources.
Blockchain bridges enable interoperability, namely to transfer assets, value, and data from one blockchain to another. This function further allows for several use-cases. It further facilitates trust between crypto and non-crypto users as well as enables innovation in the DeFi space.
Glitter Finance will bridge Algorand, Solana, Polygon, Cudos and Terra, to open up a world of possibilities in the DeFi ecosystem. Furthermore, Glitter Finance will also add more bridges to expand and lead the frontier for innovation in decentralized finance.
28. Bricktrade
Bricktrade is the first platform in the UK reinventing the way we purchase real-world assets by facilitating the purchase of property with both fiat and cryptocurrency. With a unique mission to alleviate the global housing shortage, the platform is setting itself apart from others by tokenising real estate assets, proving that accessibility can be the focal point of the housing market.
Bricktrade is on its way to becoming FCA regulated.
Bricktrade prides itself on being a one-stop solution to many of the concerns property investors and potential homeowners may have about the property market. Some of these benefits include:
Firstly, Bricktrade allows anyone to invest and participate from as little as £500 through their cutting-edge crowdfunding platform, Crowd for Angels.
All of Bricktrade's utility tokens, $BRKT, are backed by real-world assets i.e. property. This means an investor's risk is significantly reduced as it is backed by a tangible asset, protecting an investor's total capital..
Bricktrade opens doors for investors to invest and participate directly in the £8.2 trillion UK property market. Please take note of the historical price appreciation trend of the market in the UK which will highly benefit investors and homeowners in the long-run.
Whether you are looking for a fixed return or you are looking to explore fractional ownership, Bricktrade aims to cater to your needs, allowing investors to choose from a range of property projects across the globe.
As mentioned above, Bricktrade proudly announced recently that it is on the way to becoming FCA Regulated.
Evidently, Bricktrade stands out in the market for more reasons than one. Bricktrade not only cares to expose investors to more opportunities in the market, but ultimately they are looking to help close the global housing gap.
29. XMANNA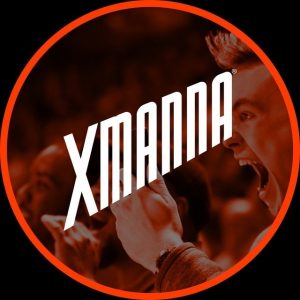 XMANNA is a multi-patented blockchain software provider building the future of engagement through the Metaverse. They combine GameTech, AdTech and Fintech for a new type of fan engagement.
XMANNA is partnering with major sports teams to digitize their stadiums. After partnering with Israel's leading sports franchise, Maccabi Tel Aviv Basketball team, within two years, Macabbi's digital fan base tripled. Now XMANNA is expanding to major teams globally.
Recently, Inter Miami CF announced a major, multi-year partnership with XMANNA. As part of the sponsorship agreement, XMANNA became the Club's first-ever jersey sleeve partner as well as the Official Loyalty and Gamification Partner of Inter Miami CF.
During the 2022 MLS season, XMANNA and Inter Miami CF will together reward fans for their continuous loyalty with exclusive prizes as well as elevate the fan experience through gamification within the Inter Miami CF App.
The XMANNA platform offers distinct solutions to reignite fan engagement with unique Polygon-based gamified engagement technologies. Through dedicated loyalty applications, the platform encourages users to interact with their favorite teams using gaming and NFT tickets for customized Metaverse stadiums.
Limited-edition NFT tickets allow fans to access exclusive events and activations for both Metaverse and physical stadiums, including perks like VIP benefits, merchandise, promotions, and an enhanced event experience.
"The virtual experience allows for users to immerse themselves in a world with freedom of the imagination synergized with events from the real world that they love to attend,"  Steve Stein, CEO of XMANNA says, and adds that "The surface has yet to be scratched with blockchain and Metaverse technology. There has never been such an opportunity for businesses to be at the forefront of such a digital transformation that covers gaming, loyalty, sports, and entertainment in a single solution."
30. dHedge
Launched in 2020, dHEDGE is a platform offering social asset management on the blockchain. Built on Ethereum, the platform allows users to hold and trade assets by utilizing different protocols, allowing users the ability to run liquidity across Ethereum, Polygon, and Optimism.
Created to simplify crypto investment for beginners and experts, investors can partner with Sortino-ratio rated asset managers to assist in their crypto journey. Contrary to competitors, dHEDGE offers automated stablecoin yield farming through its native token (dUSD), providing holders with returns generated from automated allocations with no currency risk and compounded incentives.


Nifty Football is a Web 3.0 football management game.
I'm the game, players, staff and facilities are NFTs on the Flow Blockchain, with traits that can change over time.
As players progress through the game they will gain XP.  This XP can be used to improve player traits through training, or to upgrade staff and facilities.
At sign up, you will be assigned 15 players cards, a manger card, and staff cards and facility cards. These cards are free, but you must use your XP wisely to add value to these cards and improve your team.
To implement your football philosophy of choice, you may need to augment your team with fresh signings. This will be possible on third party marketplaces, but much more effective on our own marketplace, where the quality of your scout cards will determine how well you can assess a players hidden 'potential' stats.
Come match day our game engine will simulate all matches.  Which, if viewed in real time, will allow for tactical changes to be made in order to impact the match outcome.
Winning Player V Player tournaments will be rewarded with prizes, in some cases Digital and real world goods from tournament sponsor partners. On top of this, every manager and team will have a place in the global leaderboard.
Packs of XP can be purchased using the NFTF token, which will reside on the flow blockchain.
As well as being used to provide your team an extra boost, NFTF can also be used for discounted platform fees, such as when buying or selling players. Nifty will later offer curated cups and leagues where the participants choose the entry fee in NFTF.
32. PureMatch
This is PureMatch token.
PureMatch was created to help bridge the gap in today's 'Cancel Culture' world, PureMatch was set up to help like-minded people meet each other without having the risk of being censored or cancelled, free from virtue signalling.
We believe in freedom of choice and the right for people to decide who they can and can't meet in a relationship.
PureMatch crypto will allow users of the app to receive crypto for referring a friend, send crypto to other members, use for in app purchases. Users will be able to NFT their profile picture, companies who wish to advertise will also have to pay in PureMatch Token.
The ultimate stage in PureMatch Token is to branch out to the VR world. So watch this space.
33. Wingriders
WingRiders, powered by VacuumLabs, is building an essential infrastructure piece with a decentralized exchange platform operating on the Cardano blockchain supporting the majority of wallets with integrations reaching from light to full (as example Nu.fi).
Their platform allows users and other dApps a simple and easy access to exchanging tokens as well as the option to provide liquidity and staking. 
By utilizing Cardano's proof-of-stake blockchain, WingRiders provides the Cardano community, crypto enthusiasts, investors, and projects with a safe, fast, scalable, and affordable decentralized exchange.
34. Kirobo
Kirobo is a decentralized application developer building out a suite of services focused on DeFi security and usability. With a $5 million investment from Digimax in 2021, Kirobo works to make decentralized finance as accessible and user-friendly as regular online banking. Kirobo is the proud recipient of two grants from the Israeli Innovation Authority—the only blockchain technology company to achieve this.
35. The Cake
The Cake has been designed as a distributed marketplace that serves both the Advisor and the user network, by specifically rewarding optimal interactions. As indicated below, quality advice is deliberately incentivized through the native token economy, to create an accountable and transparent network of distributed trust.
Niche expertise when you need it The founding Advisors on The Cake represent a diverse and extensive range of experience and knowledge, having been hand-picked and selected, to support the needs of early members in the network. Many are respected industry voices, offering a range of generalized support across their stated spheres.
Building expertise and reputation distributed trust is what The Cake is built upon Advisors progress through direct personal engagement and user rankings, to unlock increased earning potential and reputation within the community, which is supported algorithmically by periodic release of earned tokens, and the deflationary token burn mechanism.
Incentivizing quality support The Advisor social graph is not only highly visible through the platform, it is deliberately enhanced through aligned and gamified incentives.
This design not only motivates the Advisors to bring their best input to the community, but it also rewards all participants, by growing value within the platform and providing a direct reward for rating and reviewing advice received. All positive value exchange on the platform enhances the benefits for everyone.
The Advisor network is further incentivized by a controlled lock-up period for token release, which rewards those who commit and participate over time, and who add value by staking and securing the blockchain.
36. Coinrule
Coinrule lets you automate your investments across multiple platforms to protect your funds and catch the next great market opportunity – algorithmic trading without having to learn a single line of code. Coinrule adds automation across 10+ investment platforms. Best of all: it's educational and gamified, neatly packaged and ready to deliver our mission for financial inclusion by giving people the tools to compete in a new world of trading.
37. MercuryWallet
Mercury is a Bitcoin layer-2 scaling technology that runs on a newly developed concept called statechains. It enables private keys for BTC deposits (UTXOs) to be transferred securely between parties without an on-chain transaction at the base layer.
Through this function, users can transfer full Bitcoin custody to anyone instantly, with increased privacy and without attracting miners' fees.
All of this is possible due to statechains, which the firm describes as a "cryptographic structure" made up of a chain of digital signatures that transfer token ownership of a specific statecoin across different owners.
Like a blockchain, the statechain provides immutable cryptographic proof of ownership and integrates fraud fail-safes to avoid double-spending.
Facilitating this process is the use of a "statecoin. " A statecoin corresponds to a particular amount of Bitcoin deposited to an address with the private key split between the depositor and a Mercury server.
The depositor holds a time-locked "backup transaction," giving them the right to claim control of the coin after a set time lock period. The private key of the statecoin is not known by any party, and the owner and statechain entity must both sign a transaction to release it