2020 certainly wasn't the year we had planned, and we are hoping that 2021 will be somewhat better, with fewer surprises. With that, certain companies will likely become a household name this coming year.
There are always companies that you have never heard of and then suddenly they are all you hear about and see. A lot of people did not know Zoom a year ago but now everyone knows Zoom because it went crazy during the pandemic. And this is what we believe is going to happen with these 12 companies in 2021.
Companies have found ways to adapt and move forward, and there are many new ideas and innovations to look forward to in 2021, including the following 12 companies…
Number 1 – Cazoo
Founded by Alex Chesterman.
Transforming the way people buy used cars!
Cazoo delivers better selection, value, convenience and quality to used car buyers.
Delivering the car directly to your door within 72 hours.
Cazoo makes used car buying the same as buying any other product online today!
150-point inspection, 7-day money-back guarantee and 90-day warranty included.
Cazoo is one of the UK's fastest-growing technology businesses, which makes buying a used car as simple and seamless as buying any other product online Cazoo is bringing consumers better selection, value, convenience and quality when buying a used car. Alex Chesterman, founder of Zoopla, recently launched Cazoo and is transforming how 8 million used cars are bought each year by putting the entire process online and offering home delivery, much like buying any other product today.
Cazoo has over 4,700 in stock, ranging from family SUVs to sporty hatches, including a wide range of electric vehicles. Cazoo owns all its cars and thoroughly reconditions each one to the highest standard at its 55 acre facility in the Midlands before offering them for sale. And with no forecourts or salespeople, Cazoo passes the savings on to its customers, effectively 'Amazon-ing' the used car market.
Buyers can inspect high-quality, 360-degree images from the comfort of their home as well as the features and history of the car. Prices are fixed, so there is no haggling and customers can simply and seamlessly purchase or finance a car entirely online and have it delivered directly to their door in as little as 72 hours. Every car comes with a 7-day money-back guarantee, destined to replace the traditional 7-minute test-drive around the block. And if customers don't love their car, Cazoo will collect it for free, no questions asked.
Earlier this year, Cazoo signed a multi-year agreement to become the main partner and shirt sponsor of Premier League football club, Everton, as well as the principal partner and shirt sponsor of Aston Villa Football Club.
The deal with Everton, which is part of an extensive marketing campaign as Cazoo seeks to accelerate the UK's shift to online car buying, sees Cazoo branding take pride of place on the shirts of the Everton players, throughout the Goodison Park stadium, on official club merchandise, across the club's website and on the media backdrops featured on televised football coverage.
With Aston Villa, the Cazoo branding features on the playing kits and training wear of all Club sides from the men's first team down to the youngest academy age groups, including all Aston Villa Women sides, as their first team embark on a historic first season in the Women's Super League. And for the first time in many years, the Club's principal partner branding will also feature on all junior kits to be sold, which means that Villa's younger fans will now be able to purchase and wear the same shirts as their heroes.
Cazoo joins an elite group of Premier League shirt sponsors and is one of the few UK-based, non-betting brands to secure the sponsorship of a top tier club.
Over the coming year, Cazoo will become a household name when they continue to advertise like mad, making it a company to watch as they begin to grow!
Number 2 – Hush Blankets
Founded by Aaron Spivak and Lior Ohayon
Providing you with a constant, comforting hug whenever it's needed!
Offering a 100-night guarantee on blankets, and if you do not like it you can send it back and get a refund.
Advanced weight distribution within the inner weighted blanket.
After Lior Ohayon learned about weighted therapy as a volunteer at a special-needs camp, he and Aaron Spivak wanted to create a weighted blanket to help individuals who suffer from anxiety, insomnia and stress, affecting their sleeping and relaxation time. Since launching Hush Blankets in 2018, they've raised $1.6 million through crowdfunding and released four weighted blankets.
A blanket specifically designed to help with sleep issues shouldn't skimp out on quality, design, or effectiveness, and Hush Blankets definitely do not! There are different levels of quality of microfibre, which is their "minky" cover for the Hush Classic. Their Hush Iced is a patent pending blend of fabric which will stay the coldest fabric in your house at all times. Hush Blankets also offer products including cooling sheets, eye masks, mattresses and pillows, and all these product will help them hit their $50 million target for 2021.

Number 3 – Hopin
Founded by Johnny Boufarhat.
The world's leading all-in-one virtual event platform for live online events!
Events hosted on Hopin are memorable experiences that people talk about.
Hopin is flexible, modular and stable to fit all kinds of events.
Connecting people everywhere, enabling them to communicate clearer, learn faster, grow deeper, and inspire a better life for themselves, their communities, their world.
Hopin is an online events platform where you can create engaging virtual events that connect people around the globe, helping to bring sustainability to the events industry. Hopin is the first of its kind, being a live events platform that enables attendees to connect with new people in the same way they would at a physical event. London-based Hopin was founded last year, enabling meaningful interactions and networking between people online, just like at an in-person event. Hopin focuses on engagement more than content, wanting people to not just watch but be the experience themselves.
For organizers, Hopin developed tools for building these highly interactive online experiences. Hopin is a customizable venue that organizers can make their own.With Hopin's platform, users can host up to 100,000 for an event that's anything from a few hours to a few days long. Its virtual venues can replicate much of the experience from a physical event, with main stages, backstages, expos, face-to-face networking, group breakout sessions and more.
Hopin has created a solution to reducing CO2 emission at events, helping to reduce CO2 emissions whilst also helping people attend events they would otherwise not have access to – including those who can't afford ticket prices, those with disabilities facing non-accessible events, and other professionals who can't take the time off work.
Number 4 – Fund Ourselves
Founded by Nadeem Siam.
Challenging high-cost lending.
A new and innovative peer-to-peer lender, offering affordable loans to borrowers and returns of up to 15% per annum for investors!
Fund Ourselves was founded in 2017 by Nadeem Siam who set out to change the UK's short-term lending sector which has developed a poor reputation for its unscrupulous lending practices. The short-term lending sector has been dominated for years by the likes of QuickQuid and Wonga, but both have since fallen into administration following regulatory shakeups. The former lending giants collapsed due to a wave of compensation claims and payouts from customers.
Fund Ourselves is providing a strong alternative to high-cost lending, offering much lower rates for people looking to borrow £50 to £500 over 3 months. If customers are struggling to repay, they can extend their loan for up to 12 months with no fees, allowing borrowers to get back on their feet.
On the peer-to-peer lending side, investors can put money into unsecured loans of Fund Ourselves customers, earning rates of 5% to 15% per annum, with AutoDiversify used to spread your investment across multiple borrowers.
The startup completed a gigantic funding round earlier this year and is expected to be one of the fast-growing fintech companies in 2021.
Number 5 – Loop Email
Founded by Bostjan Bregar
Making email faster.
Making work smarter.
Loop Email is the email collaboration app where teams can talk about work and get things done while having fun, upgrading your Gmail or Outlook inbox. It reorganizes your mail around the people, tasks and teams that matter to you – so you can work smart, drive productivity, and supercharge collaboration.
Connect your business by sharing emails, files and messages with your team in one app. It's the one place for your business to communicate, away from the noise of social media. It also supercharges teamwork by seeing who is online, getting instant responses or sharing and discussing email privately.
Number 6 – Ecosia
Founded by Christian Kroll.
A free search engine that uses its profits to plant trees.
Ecosia use the profit they make from your searches to plant trees where they are needed most.
Their free browser extension plants trees with every search!
Christian founded Ecosia.org after a trip around the world which helped him understand the problems of deforestation. Each month, Ecosia pay their partners to plant trees and to bring back forests through alternative methods, for example through firefighting and natural regeneration. As well as this, Ecosia puts money into their tree fund to guarantee their partners will always get paid. Ecosia also uses this fund to start new, large-scale projects.
Ecosia invests all of its profits into climate-related projects. These profits come from the money made from adverts, where every time a user clicks on an ad, a small portion of this money is taken. Ecosia plants trees all around the world, with over 30 ongoing projects in 29 countries, planting over 100 million trees. With this, Ecosia has a full team of ecologists and reforestation experts who work with local communities to identify biodiversity hotspots where trees are needed the most.
Once the trees are planted, Ecosia then monitors them for three years using satellite data, geotagging and pictures. All this information is available on Ecosia's website where they share their projects so that people can see where their money is going.
How does Ecosia work:
You search the web with Ecosia.
Search ads generate income for Ecosia.
Ecosia uses this income to plant trees.

Number 7 – Whereby
Founded by Ingrid Ødegaard
Screen sharing
Secure conversations
Join with a click: no download, pin or registration for guests needed!
Giving you the freedom to work from anywhere!
Built in Norway, Whereby is the easiest way to meet over video. There's no app or software download required. Just choose your own personalised URL, for example e.g whereby.com/techround and meet using your internet browser – on mobile or desktop – with only one click.
The video conferencing platform, rivalling Zoom and Google Hangouts, was formerly known as Appear.in. In the last year, video conferencing has exploded.
Video conferencing has exploded in the last year, and Whereby is thinking about right now. With people working remotely, Whereby is helping people not only start and join meetings easily, but also letting their users do more than just chat, where people work together. Whereby is looking to include different ways to help people get their tasks done in a virtual chat, the same way they would do in an office setting.
Number 8 – Castore Sportswear
Founded by Thomas and Philip Beahon.
Unique Performance Fabrics.
A premium sportswear brand designed for men.
Utilise advanced engineering and unique technical fabrics to create the highest quality sportswear in the world for athletes!
Designed with a passion for innovation with specialist features to help to optimise athletic performance in all conditions.
For a long time, both as athletes and as sportswear customers, the brothers had been frustrated at the lack of high quality sportswear available to men, where the market remains dominated by a small number of global mass-market brands. This led to a deeply infused passion about creating the highest performing technical sportswear available anywhere in the world and redefining the market for athletes who simply cannot settle for second best.
Castore offers premium sportswear to "discerning athletes", claimed to be designed "with a passion for innovation with specialist  features to help to optimise athletic performance in all conditions". The company uses an impressive combination of technical fabrics and advanced engineering to create high-quality sportswear for serious athletes.
Since its creation, the startup have raised £3.2 million in a seed funding round. Castore claims that their mission is to "build the lightest, most durable, highest performing sportswear in the market", tried and tested thoroughly by elite athletes before being approved for production.
Founded in 2016, Castore was created out of the Beahon brothers' frustration and dissatisfaction with the quality of men's sportswear, much of the sector dominated by a handful of mass-market brands. The founders strove to be different from this, offering a high-quality alternative for athletes demanding the very best from their performance.
Recently, Castore hit a major milestone, being the new kit and retail partner for the Glasgow FC Rangers and are set to enter the Premier League with Wolves and Newcastle sponsorship deals.  Additionally, British luxury pioneering supercar company McLaren Automotive and British premium sportswear brand Castore collaborated to debut their first technical male sportswear collection. Further partnerships include the AMC collaboration which is a revolutionary collection that has transformed athletic sportswear, invoking the desire to achieve active results and tailored to the need to make every movement effortless and optimised.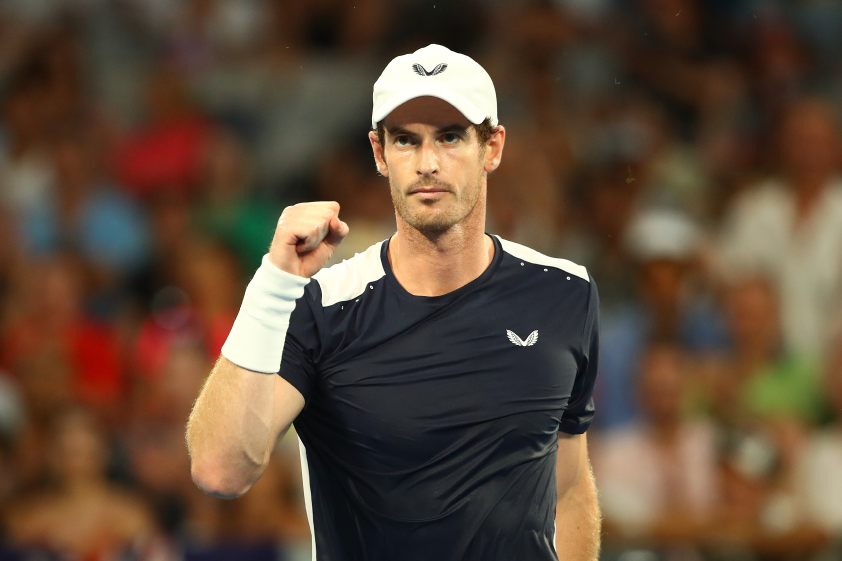 Number 9 – Cinch
Founded by Avril Palmer-Baunack.
An online platform helping users to find, buy and sell used cars.
Buy online with free home delivery or from an approved dealer.
All cars under 7 years old & 70,000 miles!
Launched in June 2019, Cinch is an easy to use, jargon-free online service, helping users to find, buy and sell used cars. The company state that their mission is "to take out all the irritations and hold-ups that make changing cars trickier than it needs to be. We know what drivers want. And we've ripped up the rule book to make sure you get it."
The startup not only provides a platform for buyers and sellers to easily use, it also helps those looking for their next car to explore and learn about the car that best suits their lifestyle.
Users looking for a car can filter their results by location and budget, the site exclusively listing cars that are under seven years old and covering less than 70,000 miles. With Cinch, users benefit from free home delivery, 7-day money back guarantee and a 90-day warrantee, all with no hidden admin fees.
The Cinch platform also has a "Jargon Buster" section, dedicated to helping people to learn more about any car-related terminology they're confused by.
The startup is backed by one of the country's largest automotive service companies, BCA. Within just a month of its launch, Cinch signed over one thousand car forecourts, divisional CEO of the company Jonny Crowe stating "The partners we've spoken to and signed up to work with Cinch have been really impressed with the way Cinch works, and with what that means for dealers. We have signed more than a thousand forecourts already – helping dealers by helping consumers find what they want, without the faff."
Number 10 – Pure Electric
Founded by Adam Norris.
The UK's largest electric bike and electric scooter specialist.
Pure Electric aim to offer you the best quality range of e-scooters and e-bikes on the market.
Pure Electric was founded by entrepreneur Adam Norris and his passion for new, game-changing technology that improves everyday lives.  Adam and his team believe that electric scooters and electric bikes can play a pivotal role in reducing society's reliance on cars, lowering air pollution and congestion in cities across Europe, alongside walking and taking public transport.
Pure Electric is a specialist electric mobility retailer, stocking market-leading ranges of electric scooters, electric bikes and accessories. They are driven by their desire to offer their customers the best products, objective buying advice and unrivalled customer service, while making a real, meaningful positive impact on the way we all travel every day.
Pure Electric has stores nationwide, offering a fantastic range of e-scooters, e-bikes and accessories, together with e-bike demo centres in selected stores, plus service and repair centres. They are there the whole time, helping you fix your e-scooters, e-bikes and conventional bikes; repairs or parts at any time.
They work directly with brands and manufacturers to ensure that their customers get the best quality products at the best possible price, bringing the reality of a cleaner, healthier future closer than ever before.
Number 11 – Toybox Labs
Founded by Ben Baltes, Jenn Chin and Zach Oligschlaeger.
Toybox has made it super easy to start printing right away!
The Creator Space allows anyone to make their own creations through easy-to-use apps and tools.
With thousands of awesome toys available at your fingertips, and new toys added every week, you'll never have a chance to get bored!
Toybox is a 3D printer that enables kids to build amazing things. Toybox focus on creating a reliable, robust, and fun system for children to 3D print without any prior training. By empowering the next generation of young and creative minds, Toybox are giving children the opportunity to make cool technologies that are easy to use.
It took Microsoft programmers two years of nerding out to truly understand how 3D printing works. They realized how inaccessible it is to most consumers and wanted to change that. In 2017, they developed a device for children to print their own toys. The $299 printer can be set up in five minutes, then kids can choose from a catalog of 2,000+ toys or design their own creations.
Since starting, Toybox Labs has raised $2 million from Legendary Ventures and others. This year they are expecting to reach a total of $6.4 million in revenue and $24 million in 2021.
Number 12 – Karakuri
Founded by Barney Wragg and Brent Hoberman and Simon Watt.
The world-leading food robotics company.
Committed to changing the way the world prepares, offers, and experiences convenience food!
Delivering an entirely new category of made-to-order healthy convenience food by combining robotics with AI and state-of-the-art machine sensing.
Imagine a world where freshly-made, healthy food is as convenient as fast food. Where every dish is tailored to each customer, with specific ingredients and portion sizing. Where meals can be individually customised – but mass-produced. Karakuri imagined it, so they built it.
Karakuri is a UK robotics startup established in February 2018. It emerged from the Founders Factory venture studio with the goal of utilising groundbreaking intelligent robotics, to transform and improve ready to eat catering and, at the same time, reduce the associated food wastage. Karakuri has closed £13.5m funding including investments from Ocado, Hoxton Ventures, first minute capital, Taylor Brothers and the Future Fund.
Karakuri's robotic system will revolutionise how and what we eat in restaurants, canteens, buffets, hotels and supermarkets as demand for personalised nutrition grows and the industry's looks for new ways to operate in a post-Covid world.
By precisely tracking quantities required and using AI to predict future requirements, Karakuri's systems help to improve the food supply chain, reducing the need for overstocking and waste. Karakuri's automation systems makes choice and meal personalisation a reality for every diner, regardless of price point. Detailed data logging of the quantities and qualities of foods used in each meal ensure each restaurant delivers unique, high-quality dishes on time, every time.
Karakuri is bringing the future of food to life through two different products:
DK-One: the world's first robotic solution for high throughput, fast turnaround, 100% individualised and portion-controlled high volume catering applications.
Marley: the lower cost, lower throughput solution to providing fast turnaround, 100% individualised and portion-controlled meals within smaller scale catering applications.