We've collected industry expert predictions for data & privacy in 2022.
The continued impact of COVID-19 has prompted more people than ever to work from home, so data & privacy have become a huge concern for both companies with remote workers, and individuals alike. 
Here, we explore predictions from experts in the industry including Therese Schachner, Cybersecurity Consultant at VPN Brains; Claudiu Cogalniceanu, Founder at FindMyData; and Amir Hashmi, CEO of zsah.
With more people than ever working from home, the need to keep our data safe has never been greater. Add this to the relentless cyber attacks faced by millions, and the fact that hackers leak 5.5 million email addresses daily, more people than ever are starting to take their own data & privacy seriously.
With the online landscape constantly changing, it's hard to know what to expect. We've asked the industry experts about what they think is on the horizon for data & privacy in 2022:
Our Panel of Experts
Anthony Di Bello, Vice President, Strategic Development at OpenText
Marc Linster, CTO at EDB
James Manderson, VP of Customer Success at Braze
Claudiu Cogalniceanu, Founder at FindMyData
Therese Schachner, Cybersecurity Consultant at VPN Brains
Daniel O'Neill, Director of MDR Security Operations at Bitdefender
Nigel Cannings, CTO of Intelligent Voice
Mark Ruchie, Chief Information Security Officer at Entrust
Rupert Brown, CTO and Founder of Evidology Systems
Aaron Holmes, CEO and Founder of Kani Payments
Amir Hashmi, CEO of zsah
Jeff Samuels, Chief Operating Officer at Iterable
Cory Munchbach, COO at BlueConic
Tony Lepage, Solution Architect of Mlytics
Tamas Kadar, Co-Founder & CEO of SEON
Bence Jendruzsak, Co-Founder & COO of SEON
Lloyd Davies, Managing Director UK at Making Science
Anthony Lamy, VP EMEA Client Partners at VidMob
Alexander Azarov, CEO & Founder at Clickio
Charlie Johnson, VP International at Digital Element
Paul Wright, Managing Director UK, FR, MENA & TR at AppsFlyer
Fergal Parkinson, Co-Founder & Director at TMT Analysis


Anthony Di Bello, Vice President, Strategic Development at OpenText
"Between the threat of SEC regulating crypto markets, and the continued use of crypto funding criminal enterprises and as a money-laundering vehicle, expect to see a rise in state and local law enforcement capabilities in conducting these types of investigations. As a direct result we expect disruption to the ransomware market and its' ability to be profitable potentially leading to a decline in ransomware activity."
"The continued, rapidly changing face of the cyber threat landscape coupled with a confusing, fast moving cyber defence vendor landscape forces even the largest companies to rethink their ability and appetite to maintain cyber operations in house. While I expect to see organisations retain control of traditional, tried and true front line defences such as enterprise anti-virus and firewalls, most if not all technology and processes associated with maintaining a mature Security Operations Centre will start to move outside the organisation."
"We have seen early indication of phishing evolving to take advantage of audio and video deepfake technology and fully expect this trend to mature next year. As a result, organisations will seek technology to assist in verifying external identities in near-real time at the transaction level. Think 2FA but between two parties looking to communicate as opposed to an individual authenticating access to a system."
"As organisations struggle with Big Tech firms charging additional fees for security features, expect to see second-tier technology firms and upstarts begin to differentiate and gain market share by including security features within their core offerings. Big Tech is challenged in that their long-established business and operating models do not consider the cost of security development in their core product profitability models. The next generation of technology firms will bake these requirements into their operating and cost models representing a real threat to Big Tech, who will then be forced to adapt."
Marc Linster, CTO at EDB
"Amazon Web Services (AWS) has enjoyed a long reign as the king of the cloud infrastructure market. Historically, enterprise customers have spent more on AWS than Microsoft Azure and Google cloud combined. However, the retail industry might be the one to tip the scale in 2022. Many companies such as Walmart and Home Depot urge their suppliers to stay away from AWS, knowing that it would give a competitor access to their data and insights. As the retail industry continues to embrace a cloud-first strategy, they will look for solution partners that run on Azure."
"The retail industry has been recognised as the "first adopters" for innovation across numerous fields – customer experience, payments, shipping and logistics. As more retailers lead the charge on Azure adoption, other industries will follow. And ultimately, this movement will help to level out the AWS monopoly."
James Manderson, VP of Customer Success at Braze
"Apple and Google are in an arms race when it comes to data privacy, and it's no longer a matter of mere legal compliance. It's a selling point, and customers demand it. Apple is leading the way, using its privacy credentials to attract consumers and highlighting them as a differentiator from the other big players. And as privacy demands become more ubiquitous, using third party data to drive revenue through advertising will continue to get harder."
"However, brands that build direct relationships with their customers stand to benefit. Exceptional customer engagement programmes see higher user lifetime value and lower acquisition costs, resulting in long-term, capital-efficient business growth. These brands use customer engagement technology, powered by live first-party customer data, to listen to their customers, understand them, and communicate with them quickly, personally, and effectively. With ad costs on the rise, not to mention impending privacy regulations, it's never been more important and urgent to wrestle back control of your customer relationships."


Claudiu Cogalniceanu, Founder at FindMyData
"An increase in data breaches and data leaks. An increase in the number of scams, caused by data breaches. In 2021, there were over £2.35 billion lost to scammers in UK. Due to the increase in breaches and scammers getting better and better at looking legitimate, there are high chances that we'll see a higher number of scams and victims of scams in 2022."
"I don't expect businesses to change their data collection processes much this year, as personal data is and will remain the most valuable currency on the market for at least 5 years. I expect and hope that more people will start taking their privacy more seriously and will take appropriate steps into protecting it."
"Unfortunately, my predictions for 2022 don't look very positive, but I believe these to be a necessary evil in order to raise awareness at a global level, which in return will enable us to change and brake this pattern of data collection, and most importantly, data trading."
Therese Schachner, Cybersecurity Consultant at VPN Brains
"In 2022, we can expect increased demands from consumers regarding issues such as data confidentiality and transparency. These demands will likely lead to the enforcement of additional data privacy regulations regarding companies' protection of consumers' data and the transparency with which companies collect, store, and share data with third parties."
"One major data privacy concern for users to watch out for in 2022 is cyberattacks leading to data breaches, which have been occurring at an increasing rate. When an organisation is targeted by a ransomware attack, attackers may gain access to customers' or clients' private information and threaten to destroy or release it unless the company pays a large sum of money. If the company chooses not to give into the attackers by paying the ransom, then confidential information may be leaked to the public."
"We will likely see workplaces evolve in 2022 to meet data privacy and cybersecurity expectations. For example, we will likely see an increase in the use of Zero Trust network architectures, which incorporate protections that make it difficult for attackers to gain access to and exfiltrate data. Attackers' lateral movement within a Zero Trust architecture is limited or prevented through practices such as restricting Internet traffic from one area of the network to another and requiring frequent user authentication. As a result, Zero Trust architectures can help stave off attacks leading to data breaches and the compromise of private data."
Daniel O'Neill, Director of MDR Security Operations at Bitdefender
"Ransomware will continue to be the most lucrative type of cyber-crime in 2022. We expect to see an increase in Ransomware-as-a-Service (RaaS) attacks that will focus on data exfiltration for blackmailing purposes. Just like any mature business, ransomware will have to constantly keep up with both competition and cyber-security vendors alike. As a service, ransomware will undergo reorganisation to focus on becoming more resilient, going into the realm of zero-day exploits for maximised reach."
"As personal information stolen in data breaches becomes more widely available to cyber-criminals, spam campaigns will become much more targeted. Full names, passwords, payment logs and even sexual orientation will be used to create tailored and convincing phishing or extortion campaigns. While spear phishing – whether it's whaling, business email compromise (BEC), email account compromise (EAC) – becomes more sophisticated, it will continue to be a main attack vector for businesses and work from home environments."
"Dark markets acted chaotically in 2020-2021, but as consecrated ones get dismantled in coordinated law enforcement actions, we believe that we'll see new contenders rising in 2022, that will rake up to 50 percent of the illegal substance deals over the darknet."
"As we're laying these predictions in writing, the cybersecurity industry is continuing to apply proactive monitoring and detection techniques to stay one step ahead of the evolving threat landscape and protect our digital society helping make threats more a nuisance rather than a serious business risk."


Nigel Cannings, CTO of Intelligent Voice
"I think there are four major areas on how we can help manage data privacy in 2022. The first of these is with Edge Computing. A lot of processing that could only be done in the cloud can now be done locally and on-device. Image and speech processing are two areas in particular which can now run on high-end mobiles with computing capability."
"Next, we have the advent of confidential computing thanks to advances in cryptography which means data can be encrypted by clients, passed to the cloud, and processed in the encrypted domain. This bypasses the need for cloud processors to "see" the data as it is passed in, which is what happens currently."
"As well as this, there is encrypted search – a corollary of confidential computing. Encrypted search allows data not only to be processed in the encrypted domain, but it can also be safely stored and searched there, under the control of the client – not the cloud."
"My final prediction concerns European Sovereignty. Many companies, particularly large banks, are worried that by moving to the cloud, usually under the control of US companies such as Microsoft or Amazon, their data may come within the web of US law enforcement (the US CLOUD act applies in an extra-territorial fashion). We need to see the rise of a European player to take on the hegemony of the US and Chinese cloud providers."
Mark Ruchie, Chief Information Security Officer at Entrust
"We'll see a sharp rise in ransomware attacks in the workplace in 2022 which typically involves sneaking malicious code into a software update which is automatically pushed out to thousands of organisations. These incidents are a direct result of the disruption caused by the pandemic, ongoing economic and humanitarian crises and decreased trust in governments."
"To counteract this, security professionals will adopt a Zero-Trust approach to cybersecurity planning. The phrase, which is on everyone's lips in the security industry, is an approach where you trust nothing, verify everything related to users and devices, assume the network is hostile and only give entities the least privileged access or the minimum permissions they need to fulfil their function. This framework is predicted to become essential in stopping identity from being exploited through various avenues in 2022, including compromised secrets, compromised data perimeters and lateral threats."
"With cyber attacks occurring at a higher rate than ever before and data privacy concerns going supernova, we'll see increased government investment and attention to cybersecurity at all levels. Cybersecurity is always a hot topic, but banking, travel and health credentials will add fuel to the fire – whether for the workforce, consumer or government use cases. This is likely to drive new compliance regulations across jurisdictions to protect individual privacy."
Rupert Brown, CTO and Founder of Evidology Systems
"Events we can be sure of
There will be more data breaches across companies of all sizes – this will lead to continuing sensationalist reporting about potential GDPR fines, even though the 4% of turnover maximum levy has never been applied.
It is also certain that there will be more sabre rattling from the EU as it attempts to "tax" US tech giants by trying to find flaws or egregious practises in their customer data management.
The time from an initial data breach to a final resolution of any legal judgements will continue to take years not months with opaque settlement agreements that are "hidden" from consumers rather than publicly challenged"
"Things that might happen
The seemingly inexorable rise of energy costs and the need to reduce CO2 emissions might actually drive more rigorous scrutiny of the costs of data management and storage, especially projects that are harvesting data randomly in the hope that some sort of unspecified AI benefits can be realised.
Blockchain and Non-Fungible Tokens (NFTs) are also likely to lose more of their quasi-religious fervour because of their underlying "always on" energy consumption. Companies that specialise in these technologies can expect to be targeted more aggressively by hackers and bad actors."
"What needs to happen
The recent entry of Microsoft into the data governance space has effectively commoditised the pricing and availability of governance tooling. Corporate management needs to recognise this and drive better understanding of how data flows are managed as an asset.
Regulators also need to drive improved data governance especially to reduce fraud and money laundering. Bad reference data is as much of a root cause as poor transaction monitoring, which has been the operational focus to date."


Aaron Holmes, CEO and Founder of Kani Payments
"Raw data is ugly, it's complicated and it's scattered across many file sources, languages and formats. What's more, big data is getting bigger and more complicated every day."
"Trying to make sense of all this data can seem like a daunting task, especially for small fintechs or start-ups which lack the resources of their bigger competitors. According to Market Data Forecast, the global fintech market is expected to reach a value of around $324 billion by 2026, and competition will only get tougher over the next few years."
"Without accurate and transparent data reporting and reconciliation, companies can face fines due to non-compliance with regulations and inaccurate audits, which could threaten the survival of the business."
"In the fintech space, third-party data comes from multiple processor relationships, card scheme relationships and bank account relationships, often spanning different countries. New services like open banking also add new complexities to data layers, forging infrastructure connections between different entities, portals and APIs. While these services allow transactions to move much faster, every new touchpoint is a new data source that needs to be parsed, analysed and generated into accessible outputs."
"Finding the nuances in these reams of data, and translating them into actionable insights – such as identifying where your cardholders are spending, or how many cards are being issued and used – can determine the difference between success and failure."
"Streamlined and speedy reconciliation assures that all payments have been settled in the right amount of money to the bank account number, or how much to remit to clients to cover settlement positions. This in turn helps to produce items like invoices much more accurately, minimising errors from data being incorrectly parsed. Businesses can leverage the full power of the data, with the assurance of being in full compliance with reporting regulations."
"Data never stands still, and market conditions are constantly changing. Every fintech wants to be a pioneer, and to disrupt the market. To do that, they need speed and agility – and they can only get that when they have a clear view of the data flowing into them."
Amir Hashmi, CEO of zsah
"After the tumultuous last few years, cloud computing remains a priority for organisations looking for business continuity, cost efficiency, and increased future scalability, which has proven potential power during the pandemic. Cloud computing bolstered the global economy, ensured continuity for remote workforces, and allowed supply chains to adapt."
"The big tech providers have a walled-garden approach to the 'one-stop-shop' services they offer when providing organisations with a solution to their computing needs. Moving forwards into 2022, we expect to see businesses continue to feel uneasy with putting all eggs in this proverbial basket, and therefore to continue expressing a preference for hybrid or multi-cloud setups."
"Workstation environments will increasingly be deliverable cloud-managed solutions to a desktop or laptop. Desktop-as-a-service platforms such as Windows Virtual Desktop and Amazon workspaces will become more popular. It will be an invaluable solution to the hardware limitations of a workforce moving towards a hybrid model."
"We would be remiss in writing about cloud computing trends and failing to mention the looming avalanche of regulatory control. In the Trump era, Big Tech companies found themselves fighting lawsuit after lawsuit, and tech executives had a hard time even attending congressional hearings in the US. The security and data privacy implications of cloud computing must ultimately result in regulation. To respond appropriately, cloud hosting companies in the UK and elsewhere will need to hire skilled data governance and compliance experts to ensure their firms remain on the right side of the law. Data governance and compliance will become critical areas of concern for CIOs and CISOs."
Jeff Samuels, Chief Operating Officer at Iterable
"The vast majority of consumers (83%) are willing to share their data for a better experience. Marketers need to focus on collecting the right data — transparently. This is where first and zero-party data come into play; since zero- and first-party data are collected directly from the consumer with consent they can help marketers create higher quality experiences."
"Going forward, we can expect to see additions in the regulatory arena, and, as a result, increased care by consumers with regards to their personal data. Marketers would do well to embrace, rather than avoid, the uptick in protections."
"Tighter privacy regulations give consumers a rare and valuable sense of autonomy; for the first time, they have control over their personal data — from birthdays, to emails, purchase history, and preferences. Consumer independence unlocks myriad opportunities for brands to build stronger relationships built on trust and transparency."


Cory Munchbach, COO at BlueConic
"The year 2022 is set to usher in one of the most transformative periods in business history. Third-party cookie deprecation and ubiquitous consumer data privacy regulations are forcing brands and media companies alike to seek out new (or expand existing) sources of revenue, data, and/or competitive advantage in order to maintain relevance and drive growth."
"Historically, most companies have relied on third-party data to fuel their marketing and personalisation strategies. But third-party data isn't aligned with consumer privacy in general and presents several specific issues in terms of consent and compliance with privacy regulations like GDPR and CCPA. In 2022, expect more companies to make the shift from third- to first-party data that customers and prospects have consented to, so they can reduce the risk of data regulation penalties while creating more personalised (and valuable) experiences for consumers at the same time."
"In the coming year, those companies that have already embraced a first-party data strategy will be well positioned to turn that consented, transparently-applied data into new revenue streams for the business. Some publishers are already capitalising on their existing first-party data sets by creating and selling premium audiences to advertisers. Similarly, many retailers have started using their first-party data to offer advertising products and media networks for brands that want to target their unique shopper audience. Expect these types of revenue diversification tactics to become far more prevalent in the year ahead."
"2022 will mark the year that historically "data-poor" companies, like consumer packaged goods, make up lost ground. These companies typically have little to no behavioural and transactional data of their own, especially if most of their sales comes from retailers. In addition to embracing direct-to-consumer strategies, expect these companies to increasingly invest in data clean room solutions that enable them to make use of and build up their valuable, consented first-party data. By sharing pseudonymised second-party data with trusted partners in a privacy-safe environment, these companies can glean richer audience insights, improve targeting and personalisation, and better understand the effectiveness of their advertising spend."
Tony Lepage, Solution Architect of Mlytics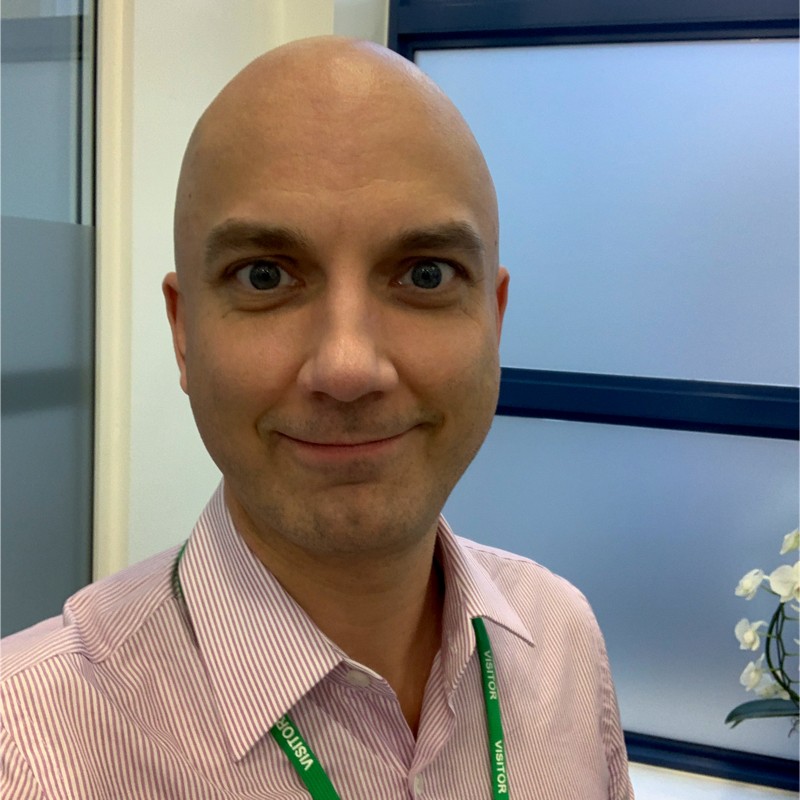 "In 2022 consumers will take back even more control of their own data. The trend of decentralisation will continue and will extend to applications managing customer data. Companies known for data mining and monetisation will need to compete with transparent and decentralised platforms. As it stands, the marketplace does not have a clear, or trustworthy leader built to give consumers full control over their data."
"Decentralised applications are evolving alongside a shift in the consumers' knowledge of data privacy. New startups will emerge and provide consumers with the tools to manage and protect their data."
"Decentralised trust is a way to measure a platform's privacy and data security reputation. Over time, decentralisation will allow consumers to control their data in ways that are beneficial to them. Even the algorithms to measure institutional trust are being built today."
"There are many disciplines that can benefit from a trusted, decentralised data platform; from elections to shopping, consumers are learning the true value of the data they've been giving away for free."


Tamas Kadar, Co-Founder & CEO of SEON
"Online fraud is now too expensive to ignore. Whether you're a business that stores information in the cloud, or an ecommerce retailer selling to customers, the past 12 months have highlighted how effective cybercriminals are at eating into your bottom line."
"In 2022, I'd expect to see far fewer businesses scrimping on cybersecurity. Increasingly, businesses view it in the same light as traditional, physical security measures. In fact, many progressive online businesses now consider cybersecurity to be an infrastructure cost and part of the gross margin."
"I'm also expecting to see more industry collaboration in 2022, with companies now more comfortable sharing insights with one another. In doing this, the sector is finally starting to think like the fraudsters themselves, who are always sharing tips and tricks with each other."
Bence Jendruzsak, Co-Founder & COO of SEON
"People are becoming increasingly aware about the risks associated with online fraud, but there's still a lot more that could be done to keep people safe. I think we'll see more movement in that direction in 2022, especially with many of us spending more time on the internet now."
"That's why I'd expect to see more accessible fraud prevention solutions come to market in the next 12 months. It's going to become imperative that people have access to fraud prevention tools, but these tools can't cost more than the price of fraud itself."
"I'm also interested to see how impact investment strategies begin to affect the fintech ecosystem over the next year. Whilst there have been many false dawns before, I think the consensus is that the sentiment generated from COP26 will begin to influence decision-making at a corporate level."
Lloyd Davies, Managing Director UK at Making Science 
"In a privacy-conscious world, first-party data will remain the most important element for marketers to prioritise in their business and media plans. As a cookieless future becomes a reality, a strategy which effectively builds, maintains and utilises first-party data can ensure financial prosperity and security in the changing landscape."
"To deliver ultra-personalisation, marketers must already generate first-party data at scale, before drawing insights and understanding in order to  maximise its use and reap the full benefits it offers. Technologies designed to manage and facilitate the analysis of first-party data will become increasingly important. However in tandem with a first-party data strategy, marketers should continue testing the complete user journey to support derived insights with wider context and monitor consumer behaviour across the funnel to best inform marketing decisions."


Anthony Lamy, VP EMEA Client Partners at VidMob 
"With the imminent loss of signal identifiers; many now realise that the performance of a campaign will be more than ever driven by  having the right kind of creative for the platform it will be aired on. Marketers know that the one size fits all approach does not work anymore and brands are now giving a lot more importance to the role of ad creative, and are looking at gaining a deeper understanding of the anatomy of their ads to make better creative decisions that can improve results across the entire funnel."
"With customer data at a premium, brands need to become much more innovative if they want people to trust them with their information. Establishing an honest, engaging and true value-driven dialogue with their audiences will be key to maintaining a healthy stack of first-party data and maximise digital ROAS."
Alexander Azarov, CEO & Founder at Clickio 
"Across the globe, data regulation is being handled differently. In the UK, we're seeing a move towards adapting the GDPR to be more "pro-growth and pro-innovation" oriented. Other countries such as Italy or the US, meanwhile, are looking at potentially tightening guidelines, and of course Brazil introduced sanctions in August 2021. We need to remember that, as systems and laws are always interconnected and as the tools evolve, so do the directives around them."
"In that regard, we can expect consent management systems to be integrated into post-cookie identity protocols. This means developers and publishers need to be aware of current data trends – and more importantly, able to predict future trends – so that the methodologies they build are in sync with the changes that occur. Analytics and metrics currently focus on either UX, monetisation, data, or Core Web Vitals, so can we create tools that allow these to inform strategy together, all the while protecting users? There are a lot of factors to consider and publishers need to be prepared on all fronts."
Charlie Johnson, VP International at Digital Element
"As Google's cookie deadline approaches – removing third-party cookies as an option for targeting – advertisers and tech vendors are faced with some daunting challenges ahead. Although many are holding out, undecided on how to operate when this change happens, those who take action now will be the ones ready to hit the ground running when the deadline finally comes."
"With businesses scrambling to determine how to build, scale, and promote themselves in a new era of online marketing, location data is one area fast-emerging as a viable alternative to the third-party cookie. This is because location data presents a dependable, established option to help deliver contextually relevant ads that meet both business and consumer needs. As with any solution, choosing the right partner is paramount. This means that, no matter how the industry evolves, or what the next challenge is, collaboration and trust will be vital to maintaining success."


Paul Wright, Managing Director UK, FR, MENA & TR at AppsFlyer
"In line with current privacy attitudes and evolving legislation, Apple's ATT framework has been steadily transferring control over data to consumers, by requiring apps to actively gain user consent for tracking via an opt-in mechanism. The current global user opt-in rate stands at 46%; while far from a complete loss, this remains a substantial decrease in campaign and consumer insights."
"A number of alternatives have been introduced, including Apple's own SKAdNetwork, which, while useful, only allows marketers to measure how impressions and clicks influence app installs up to 72 hours post-download, capping measurement capacities significantly."
"As the marketing landscape evolves away from user-level data, new, creative, privacy-preserving ways to drive mobile marketing performance are emerging. For the large part, these new approaches involve thinking outside the box, emphasising and innovating user engagement, streamlining cross-platform acquisitions, and furthermore, communicating the value of users sharing their data, and the benefits of personalised, tailored experiences. Emerging innovations on the technology side, such as predictive analytics, and data clean rooms, can also provide marketers with insights that will support business growth and enhance the user experience, without compromising on privacy. On the whole, amidst growing privacy updates, the horizon of opportunities remains open for marketers who are willing to go the extra mile to engage, be creative, and are not afraid to try new techniques to optimise the opt-in funnel."
Fergal Parkinson, Co-Founder & Director at TMT Analysis
"A rise in smartphone use over recent years, exacerbated by the pandemic, has driven a boom in mobile-first businesses. As a result we have seen a big rise in sophisticated telephony fraud by cyber-criminals using advanced hacking techniques to harvest personal information which is used to access bank accounts or for identity fraud."
"The improvement in mobile number verification has been a source of great relief for businesses across several industries who rely on mobile numbers to identify and authenticate customers, for onboarding and to provide access to their services. Also, companies are enabled now to link a mobile number, to a device to a person for added security."
"Mobile phone fraud poses a huge risk for business in 2022 with data and identity hacks impacting many sectors from banking, through to gaming and insurance. By assuming a digital identity, fraudsters have cleaned out bank accounts, maxed-out credit cards and damaged credit scores."
"According to UK Finance, fraud losses surged by 71% in 2021 and a report by Action Fraud showed that 80% of all reported fraud is cyber-enabled, with over 30,000 reports of cybercrime leading to millions of pounds of losses."
"The industry has been taking note however, using better technology to combat criminals, authenticate customers and ensure fraud protection. With new regulation – such as Strong Customer Authentication (SCA) – coming into effect as a new Payment Services Directive (PSD2) requirement, businesses have started to make the right moves, by using technology, such as biometric verification, passwordless accounts and telco data, to tackle the fraud issue head-on."
"In 2022 a basic check on a number will provide the accurate authentication of customers, such as through verifying that person with their name and address linked with that number, will improve the user experience, reduce friction in onboarding and cost-effectively keep customers' data safe and secure."